Summer is in full swing which means it's time to bring out the grill and tried and true barbecue classics. Not sure what to cook up? Spice up your summer barbecue with Hatch Chiles! Incorporating this zesty green chile is sure to ramp up the heat on your grill and will leave your guests wanting more.
Fire Up The Grill
Fire up that grill if you haven't already this summer, and get ready to handle the heat. There's no limit to how you can incorporate Hatch Chiles into your grilling favorites, but we have a few ideas to kickstart the heat!
Ditch the classic burger this summer for our Hatch Chile burgers. Everything you love about burgers and Hatch Chiles are combined into one delicious, and spicy, bite. Pair with tortilla chips and this Southwest Hatch Chile Corn Dip for a mouthwatering meal.
Want something other than a burger? Don't worry, we've got more! Instead of firing up the grill for burgers, try this Quick Hatch Pepper Poppers recipe or grab our pre-made Hatch Chile poppers in the produce section. These poppers add a Hatch twist to the tried and true jalapeno poppers, and are sure to be a winner with your guests.
Beyond the burgers and the poppers, we also have Hatch Chile sausages, chicken and even salmon, all ready for the grill! Don't limit your summer barbecue - spice it up. Keep reading for all you need to know about Hatch appetizers and sides.

Don't Forget the Sides
Don't limit your summer barbecue spice to the main course. Side dishes and appetizers for your guests can turn up the heat even more! Pair this Spicy Hatch Tropical Fruit Salsa or Hatch Chile Queso with tortilla chips for your guests to munch on while you're manning the grill. Don't have time to make it? We have ready to eat Hatch salsa and queso available in your local Market Street's deli for a quick appetizer solution.
Don't forget to spice up those barbecue side dishes! Try Hatch Chiles in this Mac & Cheese with Hatch Green Chiles recipe or even these Hatch Chile & Goat Cheese Mini Quiches. Take your barbecue to the next level by incorporate the zesty Hatch heat that has become a fan favorite during the summertime.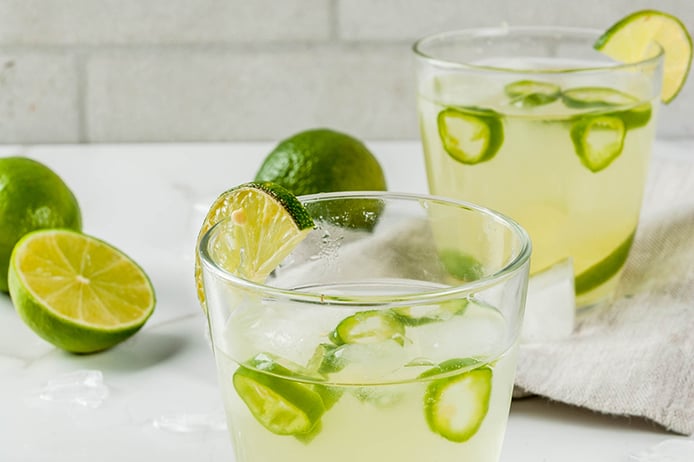 Take the Heat To The Next Level
The Hatch heat doesn't have to stop with food - try incorporating into drinks! We have Hatch Chile Wine for adults that is sure to make your tastebuds twirl, or try this Hatch Chile Margarita for a twist on a cocktail classic.
| | |
| --- | --- |
| | ROAST YOUR HATCH CHILES BEFORE SLICING THEM FOR AN EXTRA SMOKY FLAVOR IN YOUR MARGARITA. CHECK OUT OUR ROASTING TIPS HERE. |
Have the kids try this Spicy Vanilla Milkshake! The all-American milkshake just learned how to salsa and it's sure to be a winner amongst the kids (and adults too).

Looking to learn more about Hatch Chiles? We have everything you need to know about summer's favorite pepper including more recipes, can't miss products and tips on how to hack Hatch Chile season.
Shop online for your ingredients or plan a trip to your local Market Street.