This easy (and spicy) margarita recipe is sure to become a summer staple for all of you adults out there. Perfect for entertaining and days poolside, this Hatch Chile Margarita adds a zesty twist to a classic cocktail. Let's get to mixing!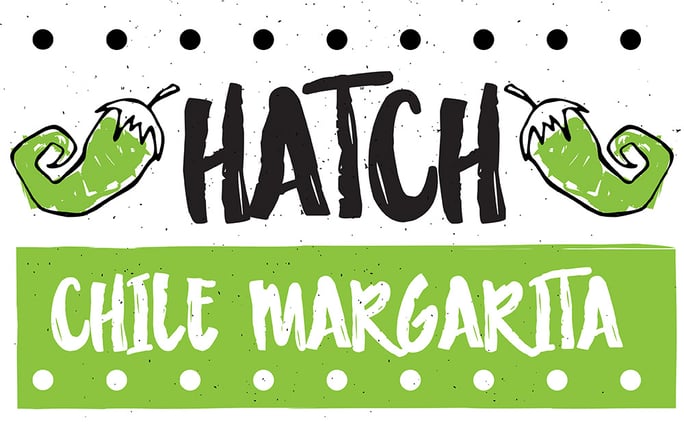 1/2 Hatch Chile, cut into thin round slices (roast them for additional smoky flavor)
1/2 lime, seeded and juiced
1/2 tbsp agave
2 oz. tequila
1 oz. triple sec
1/4 orange, seeded and juiced
1 lime, sliced for garnish
Salt, for the rim

Grab your margarita glass or other glass of choice. Using a lime wedge, coating the rim of your glass to prep for salt.
After coating with lime juice, pour a thin layer of salt on a small plate, and dip the rim of the glass in the salt. Rotate the glass until the entire rim is coated.
In a cocktail shaker, fill it halfway full with ice before adding in tequila, triple sec, lime juice, agave, orange juice and Hatch Chile slices.
Close the cocktail shaker tightly and shake until the outside of the shaker becomes foggy.
Place ice in your salt-rimmed margarita glass and strain the mix into it. Garnish with lime wedges and extra Hatch Chiles if you want to turn up the heat.
Serve immediately. Cheers!
| | |
| --- | --- |
| | ROAST YOUR HATCH CHILES BEFORE SLICING THEM FOR AN EXTRA SMOKY FLAVOR. CHECK OUT OUR ROASTING TIPS HERE. |

Looking to learn more about Hatch Chiles? We have everything you need to know about summer's favorite pepper including more recipes, can't miss products and tips on how to hack Hatch Chile season.
Shop online for your ingredients or plan a trip to your local Market Street.