Sugar, spice and more flavor than you can fit in a straw. What's not to love? Hatch Chile season just got even better with the delicious and unexpected flavors in this Spicy Vanilla Milkshake.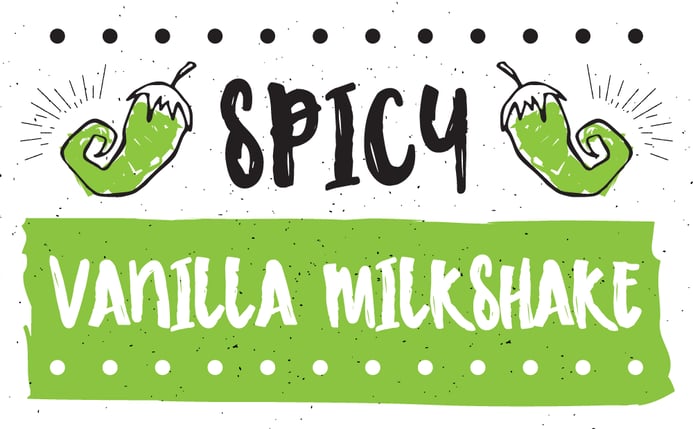 5 cups vanilla ice cream
3 cups whole milk
2 Hatch chiles, roasted, peeled, stemmed, seeded, and coarsely chopped
Not sure how to pick, roast & prep your Hatch Chiles? Don't worry! We've got step-by-step instructions here.

In a blender, combine the ice cream, milk and Hatch chiles.
Blend until mixture is smooth and frothy.
Pour into glasses and add a fun straw of your choice.
Enjoy!
Recipe inspired by Melissa's Hatch Chile Cookbook

Looking to learn more about Hatch Chiles? We have everything you need to know about summer's favorite pepper including more recipes, can't miss products and tips on how to hack Hatch Chile season.
Shop online for your ingredients or plan a trip to your local Market Street.