We've got your Hatch obsession covered with the hottest Hatch Chile products you just can't miss. What's your favorite Hatch Chile product?
Beyond the Pepper
Hatch Chile peppers are a summer favorite in the Southwest. Full of fiery flavor, these green chiles can turn up the heat on a variety of your favorite recipes, snacks and even drinks. We've complied some of our hottest Hatch Chile finds to spice up your cart.
From popcorn to salsa and even fresh baked goods, Hatch Chiles have taken over our stores and for good reason. Check out our fresh Hatch Chile Cornbread in the bakery or our spicy Hatch Salsa and Hatch Queso in the deli.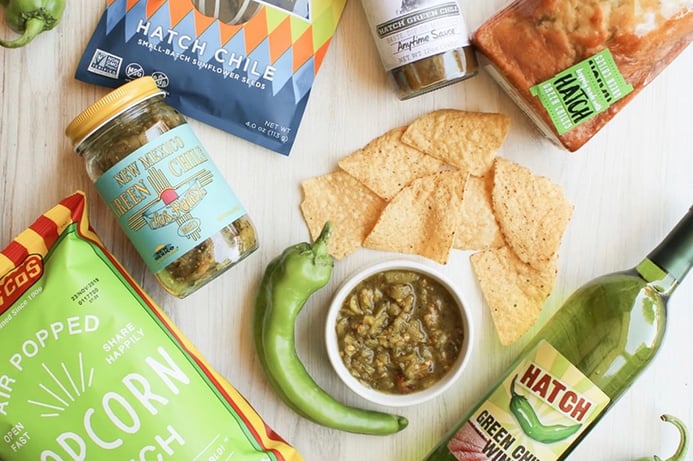 Don't forget to check out more of our unique Hatch Chile products such as our Hatch Chile wine and Hatch tortillas. If you love Hatch recipes like we do, visit us in-store to purchase your copy of Melissa's Hatch Chile Cookbook (Available in select stores). We've got all of the Hatch Chile products you could ever wish for.
See more products and start saving on our favorite Hatch finds here! link to digital endcap

Looking to learn more about Hatch Chiles? We have everything you need to know about summer's favorite pepper including recipes like this Spicy Hatch Tropical Fruit Salsa and tips on how to hack Hatch Chile season.
Shop online for your ingredients or plan a trip to your local Market Street.