Throw a dazzling Mardi Gras party this year full of bold, colorful decorations and Cajun-style cuisine. We've got everything you need and tips to help you do it!
Mardi Gras is celebrated around the world on the day before Ash Wednesday as a celebration of indulgence before the beginning of Lent. Known for its presence in New Orleans, this holiday is often full of masquerades, fun colors, and elaborate dishes. Lucky for you, we've got everything you need to a host a party your guests will never forget!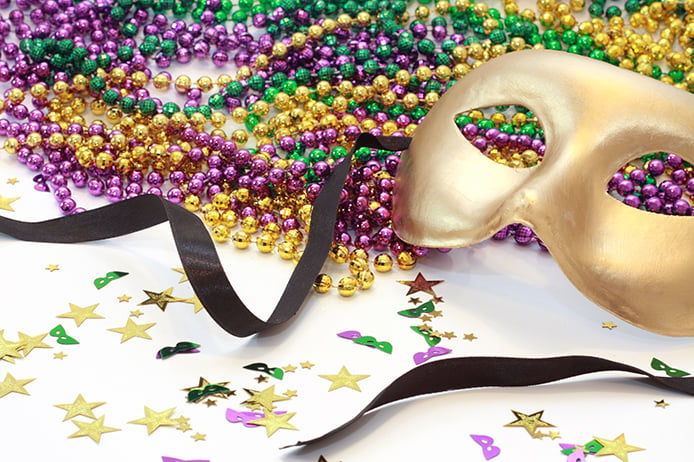 Grab The Party Decor
Use the official colors of the holiday, purple, green and gold, to go all out with your decorations. The more vibrant the better! Sprinkle strings of beads and confetti around the party setting and add colorful balloons and garland to turn your house in New Orleans itself!
Don't forget to set the tone of the party! Play some classic New Orleans brass or swing music and make sure everyone has beads around their neck as soon as they walk in.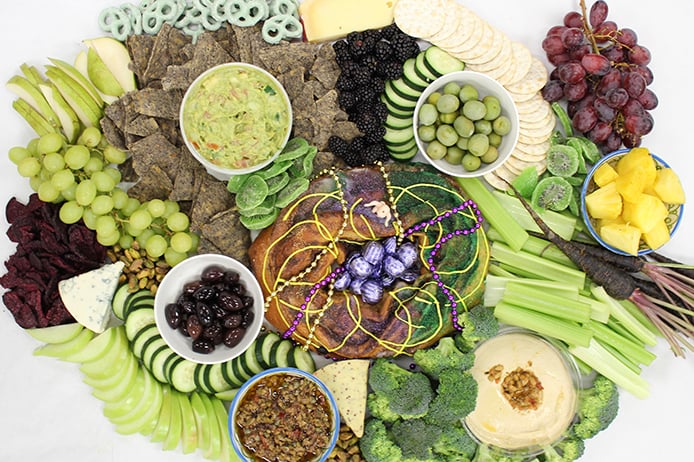 Entertain The Group
While Mardi Gras is all about elaborate and delicious cuisine, don't skimp on the fruits and vegetables while entertaining! We have the perfect way to start your Mardi Gras menu, with this well-balanced Mardi Gras Charcuterie. Full of both treats and healthy options, it's sure to be a winner for anyone attending your party.
Click here to learn more about this charcuterie and how you can make it at home.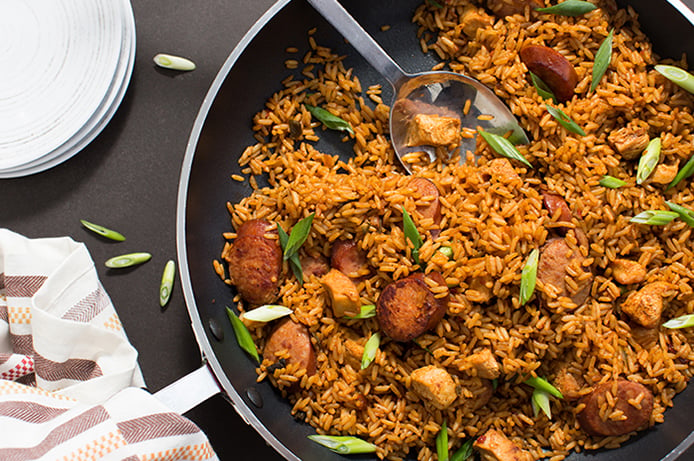 Dinner is Served
A tried-and-true favorite, this Mardi Gras inspired jambalaya is ready in only 30 minutes. This recipe has TWO steps in making it, and is sure to make your guests feel like they are in New Orleans itself, celebrating a vibrant holiday.
Click here for the recipe on how to make this tasty, classic dish.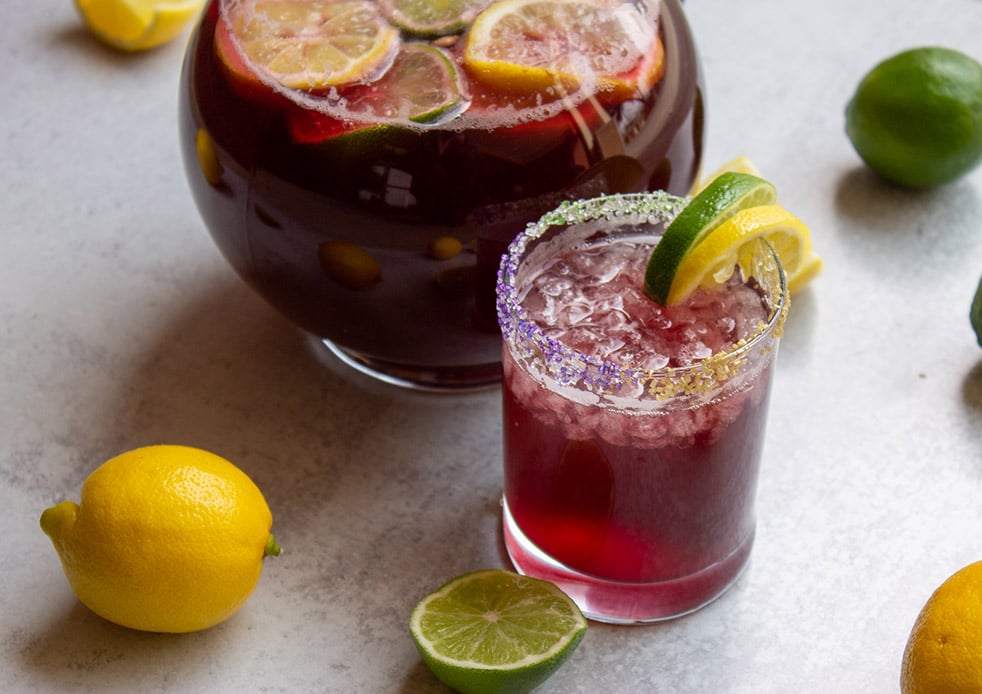 Punch Up the Party
Our Purple Punch is perfect for a Marti Gras party. The colors of the punch match the colors of Marti Gras - the purple red wine for justice, green limes for faith, and gold lemons to represent power. Plus it's delicious! Try the recipe here.
Throwing a party with kids? Swap out the red wine for grape soda to make it fun for all ages!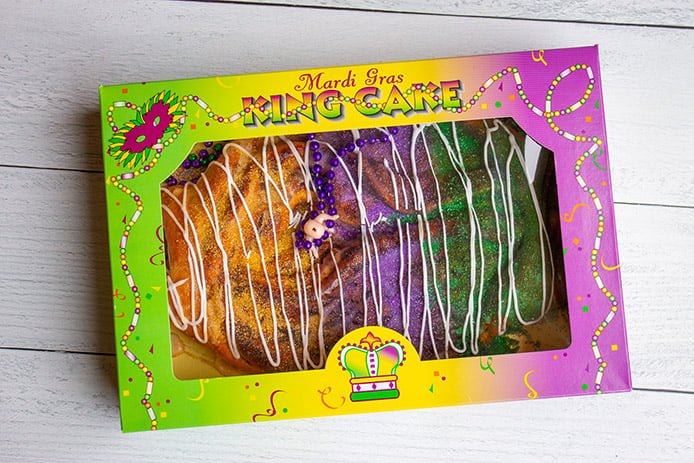 Don't Forget the King Cake
A Mardi Gras celebration wouldn't be complete without a festive King Cake for everyone to enjoy. Topped with fun sprinkles and full of tradition, it's as fun as it is tasty. Nowadays, each King Cake contains a plastic baby. Whoever wins the "baby" is crowned "King" for the day!
Grab one from your local Market Street bakery today to complete a party full of fun and celebration. Want other desserts too? Don't worry! We have festive cupcakes, cookie cakes and other delicious treats to help you celebrate.
Get everything you need to throw a Mardi Gras party they'll never forget online or in-store at your local Market Street.