A healthy, fast and flavorful recipe is a home cook's dream come true! Add seasonal into the mix and it takes the recipe up another notch! Balsamic-Ginger Roasted Broccolini is a dream side dish recipe and one that you'll find yourself cooking repeatedly!
Balsamic-Ginger Roasted Broccolini requires minimal prep and few ingredients. It combines pantry staples like olive oil, granulated garlic, ground ginger, balsamic and soy sauce with January's greenest and friendliest veg—broccolini.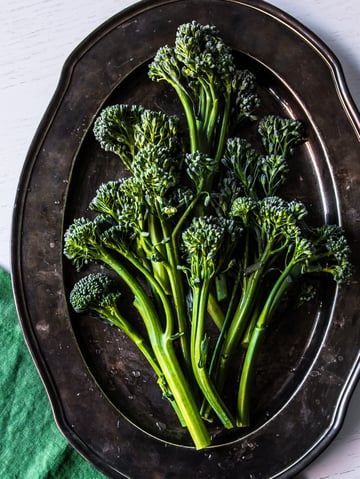 With a toss of ingredients in a large bowl and a quick roast in a hot oven, this delicious seasonal side dish will be done in 15 minutes or less!
It's easy to embrace quality, seasonal produce when you shop at Market Street. The season's best is always highlighted and available. January brings citrus and cruciferous vegetables—Market Street's produce department is practically glowing with the bright, happy colors.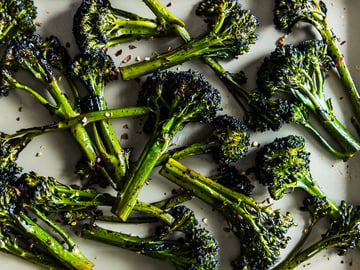 After the hustle of the holidays, January instills in us the need for healthy eating and simple meal prep. Make this easy and nutritious broccolini side and let Market Street do the rest of the cooking! Their ready to eat (or cook!) proteins pair wonderfully with this broccolini. Pre-seasoned salmon! Grilled chicken! Beef Pot Roast!
Add Balsamic-Ginger Roasted Broccolini to your menu this week and add the ingredients to your Market Street grocery order. It will become one of your favorite go-to's in '22!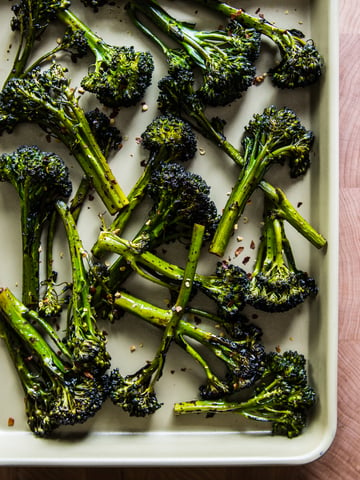 Balsamic-Ginger Roasted Broccolini
Serves 2 to 4
Author note: This recipe is easily doubled.
3 tablespoons extra-virgin olive oil
3 teaspoons soy sauce
2 tablespoon balsamic vinegar
1/2 teaspoon ground garlic
1/2 teaspoon ground ginger
1 pound broccolini, leaves removed
Heat the oven to 425 degrees F.
Prepare the broccolini by removing its leaves and cutting off the lower stem of the broccolini (about 1-inch). Discard the leaves and the stem. Cut the remaining broccolini into large bite-sized pieces.
In a large bowl combine the oil, soy sauce, balsamic, garlic and ginger. Once combined, toss the broccolini with the balsamic mixture until thoroughly coated and absorbed.
Place the broccolini on a foil-lined rimmed sheet pan. Place into the oven and roast for 10 to 15 minutes, or until desired doneness is achieved. Remove from the oven and serve warm.