Post and images by guest blogger, Rebecca White, of A Pleasant Little Kitchen.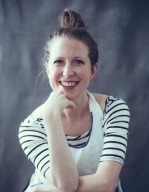 Visit her full blog or find out more about her here.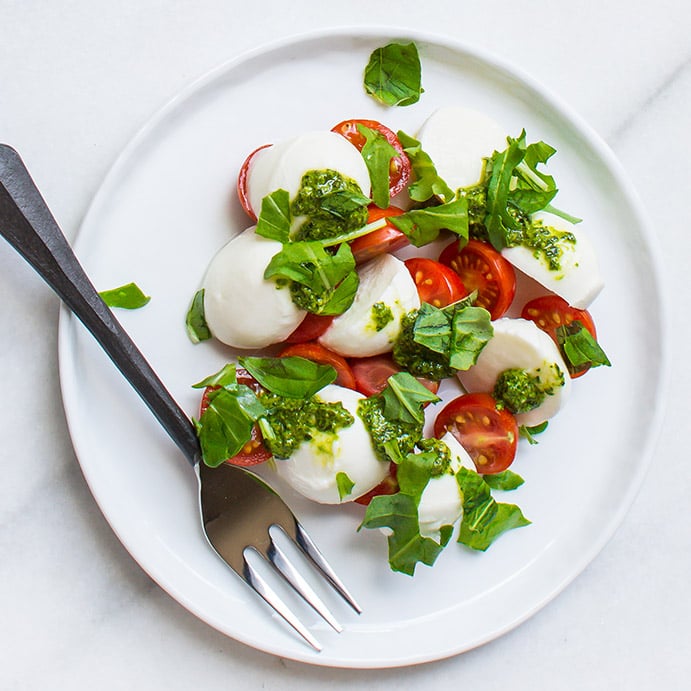 While summer is cooling down and fall is in the horizon, there is still time to enjoy the sweetness of summer tomatoes.
Tomato Mozzarella Pesto Salad is delicious, cool and beautiful way to give thanks for a summer harvest.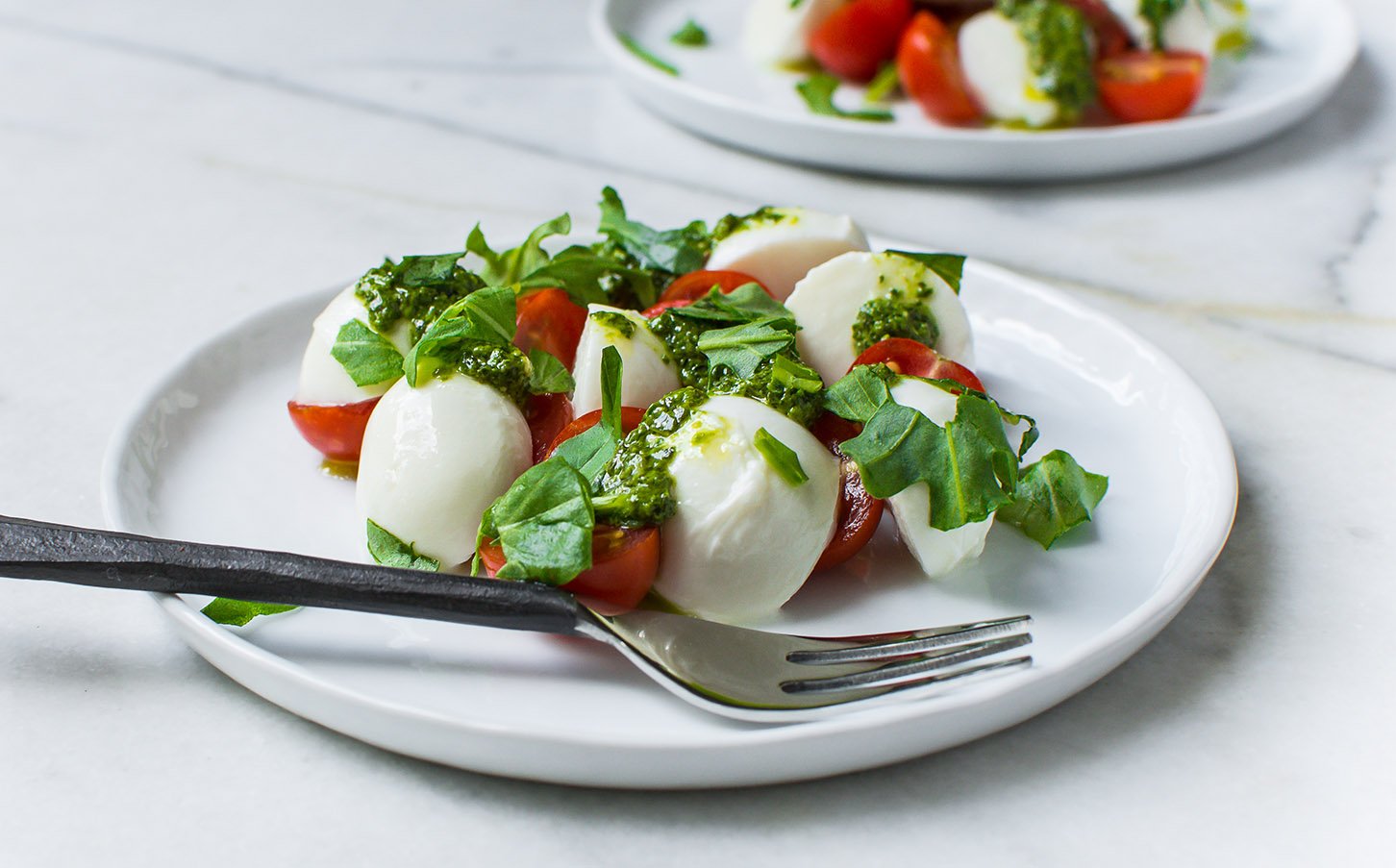 This salad is a simple combination of cherry tomato halves, small mozzarella balls (bocconcino) and pesto. What makes this salad unique to you is the pesto that you use to top the salad.
I lean towards a homemade arugula basil pesto. This pesto is traditional in assembly but slightly unique in the ingredients. The arugula adds a nice spicy addition to the basil and parmesan.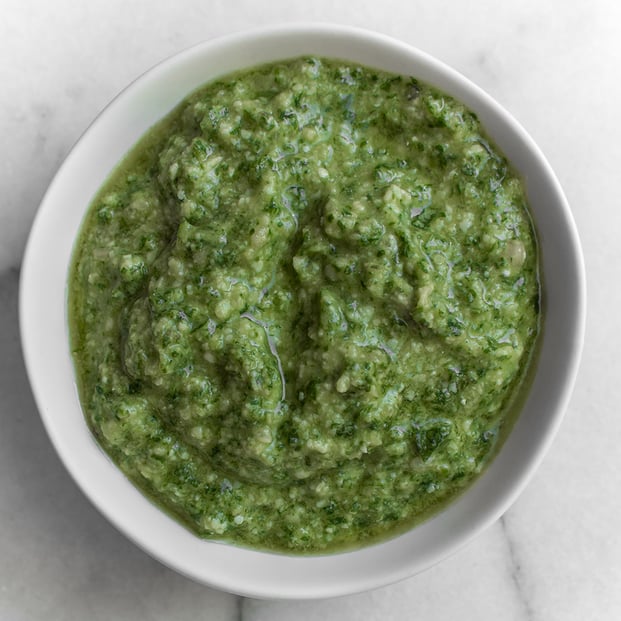 However, if you're wanting a simplified yet delicious salad I suggest heading over to Market Street. At Market Street, you will find an assortment of olives, roasted peppers and pesto! This is the perfect spot to load up on deli fresh pesto to add to this delicious salad (and probably to buy a little bit extra to use throughout the week!).
If you want to get a little bit creative, grab some olives to add to the salad—it would make this recipe even more delicious.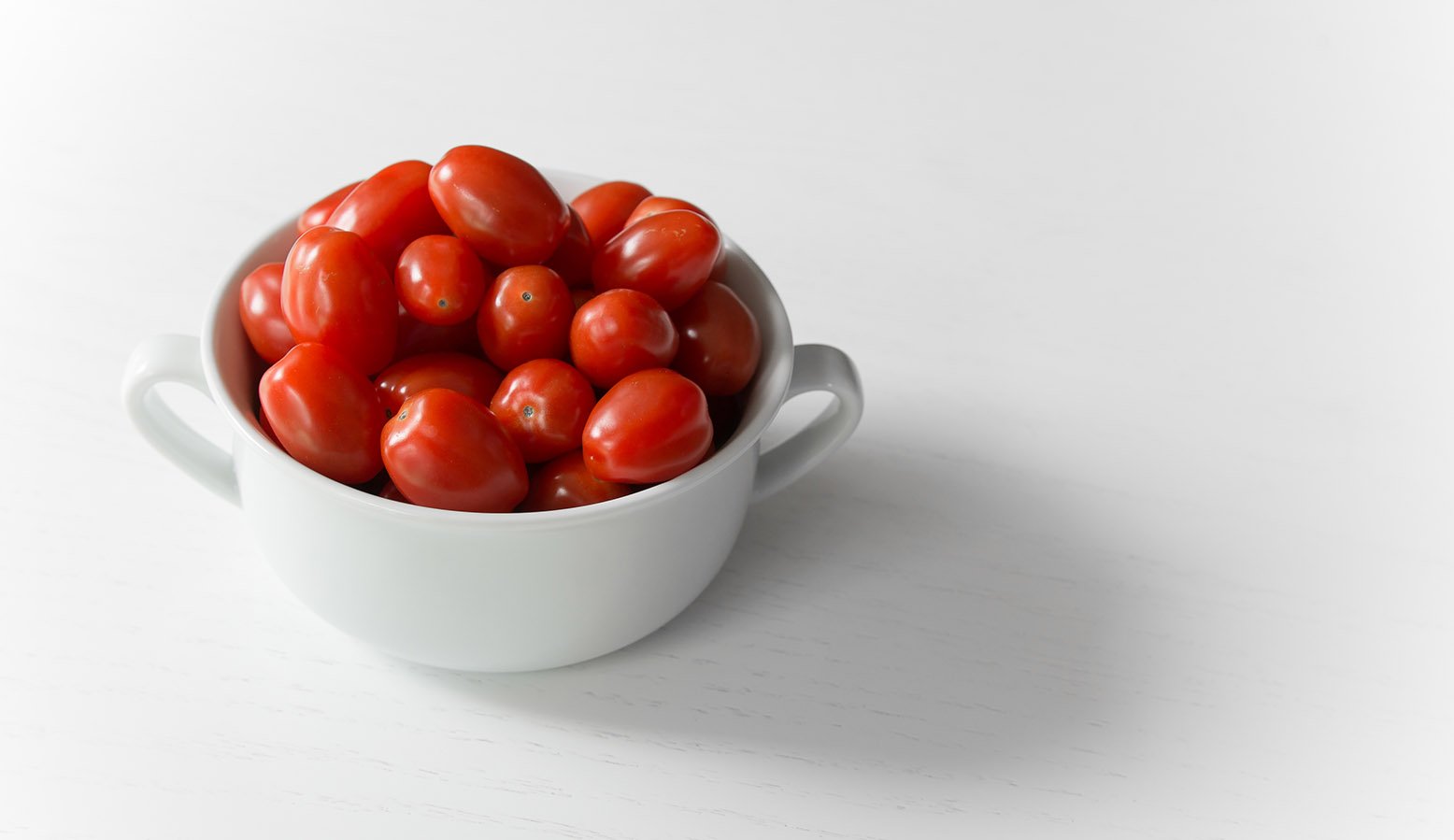 There are a few jarred varieties to choose from in the pasta aisle; from Alessi to Mezzeta, from Christopher Ranch to Classico—you have your pick from jarred goods.
Hold on though, there are even MORE options with a few refrigerated brands. Buiotni and Riana have classic green pestos to meet your cravings.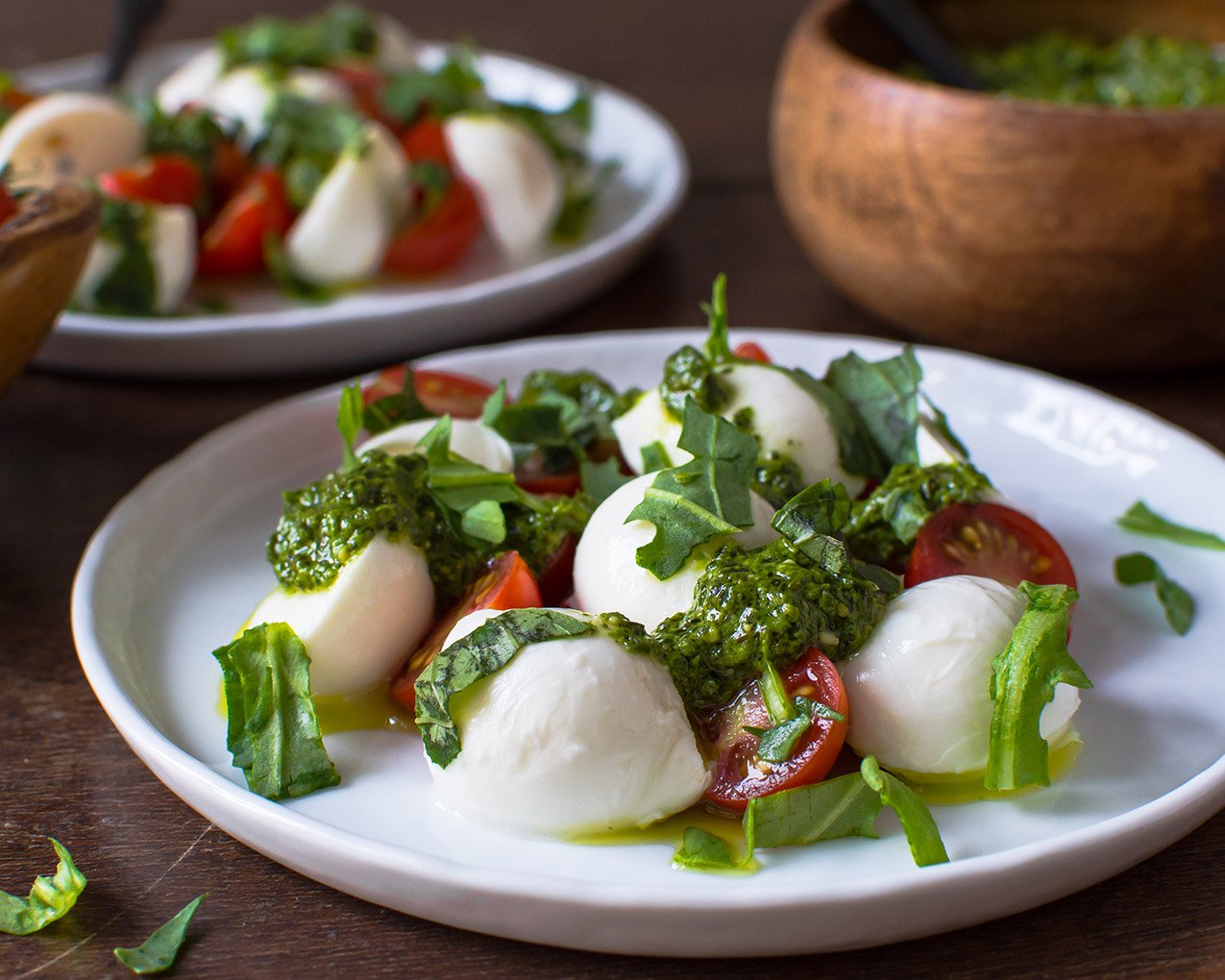 This salad is meant for you and it's meant to be adjusted to your needs-- make this salad your own.
---
Mozzarella Pesto Salad
Serves 6
10 oz cherry tomatoes, sliced in half
8 oz boccocino mozzarella balls, sliced in half
3 tablespoons (or more) arugula pesto, see recipe below
torn fresh basil, for topping
chopped arugula
chopped cooked pancetta
for the salad
In a bowl combine the tomatoes, mozzarella and pesto. Mix well.
Place on individual plates and top with chopped arugula, basil and pancetta.
for the arugula basil pesto
2 cups basil
1 cup arugula
1/3 cup pine nuts
3/4 cup finely grated fresh parmesan
2 garlic cloves, chopped
1/3 cup pine nuts
juice of half a lemon
1/2 teaspoon kosher salt
1/2 cup extra-virgin olive oil
Place all ingredients, except olive oil into a food processor. Puree the ingredients until smooth.
While the pesto is being pureed, pour the olive oil into the mixture in a steady stream.
Remove from the food processor and refrigerate in an airtight container.