Post and images by guest blogger, Rebecca White, of A Pleasant Little Kitchen.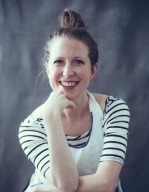 Visit her full blog or find out more about her here.
---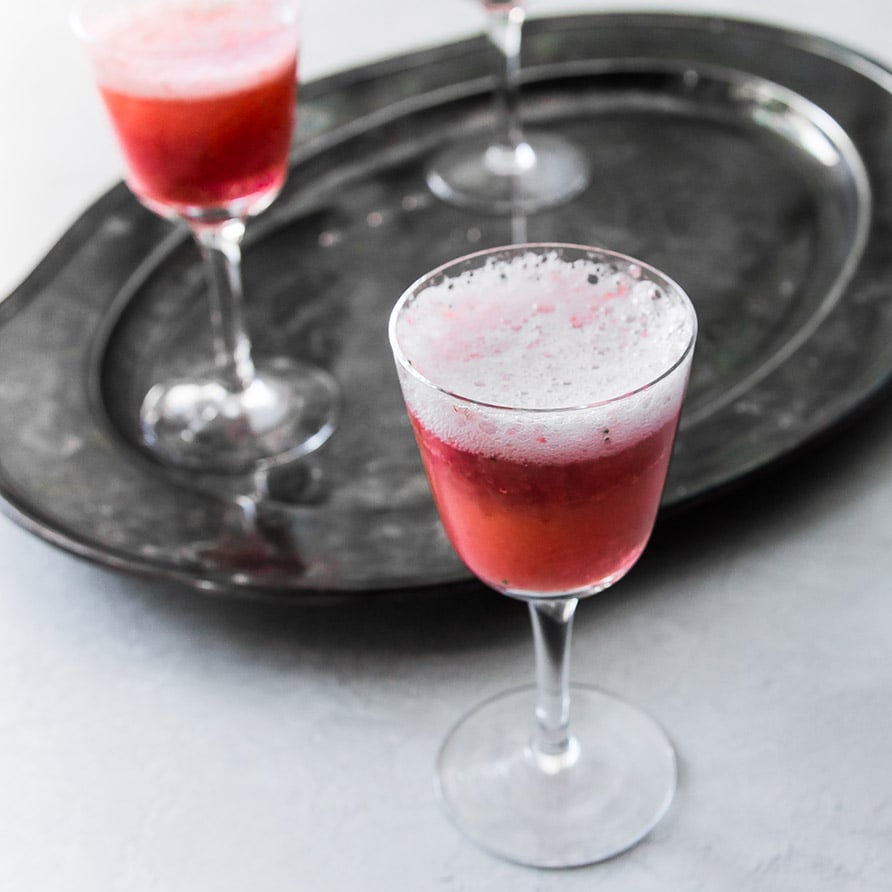 Summer is in full swing—which means outdoor living is also at its peak. When the outdoors become a gathering point for friends and families, it's always nice to have a little sweet elixir to sip on.
Strawberry Bellini are the perfect companion to small or large summer gatherings. The strawberry base can be made up to two days in advance, which makes these drinks a cinch to make when socializing is high priority!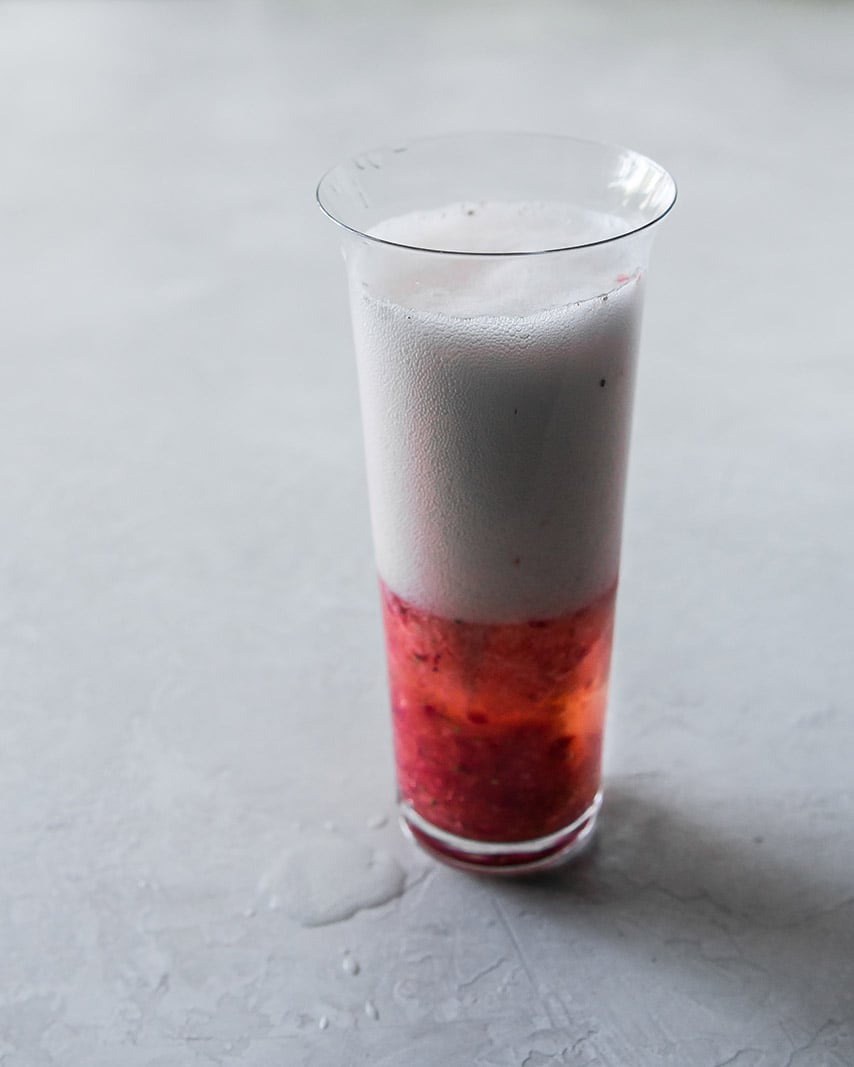 While Bellini are typically associated with peaches (another summertime favorite!), this year I'm using strawberries. Market Street's summer berry selection is ripe for this sweet drink.
Combine 8 ounces of halved strawberries with a touch sugar, orange juice and Grand Marnier (if this ingredient isn't handy, feel free to omit!) and place in the fridge to marinate for a few hours. As the strawberries release their natural juices, they will absorb the flavor of the sugar and orange—resulting in a delicate and delicious strawberry flavor.
Place this sweet mixture into a blender and puree until smooth. Store in the fridge until you're ready to start mixing! It's that easy!
The next step to Bellini heaven is even more simple: add the strawberry mixture to serving glasses and top with prosecco. Stir and serve!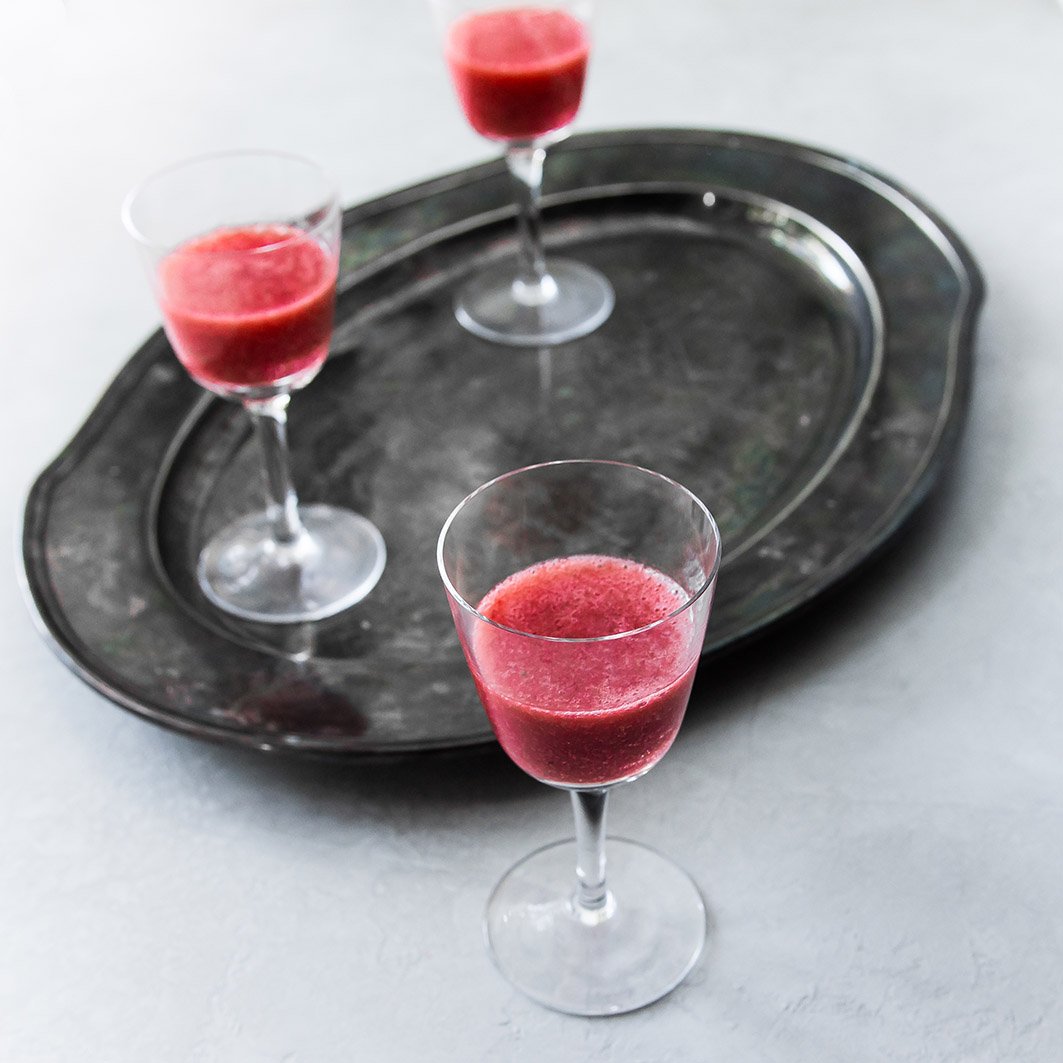 Prosecco isn't the only bubbles that can be used for this bellini. If you want to experiment with a different sparkling wine, just ask Market Street's Wine and Beer Steward what she might recommend. Market Street has a variety of delightful sparkling wines, from Champagne to sparkling Rose; there are many options to use in this Strawberry Bellini.
Cheers to you, my friends! May your summer continue to be "berry" sweet.
Strawberry Bellini
makes 4-6 drinks
Author note: Be sure to taste the strawberry mixture once it's pureed. If the strawberries need a bit more sugar, add one teaspoon at a time and continue to puree to incorporate. The sweetness of the strawberry will depend on its ripeness. Feel free to use thawed frozen strawberries.
16 ounces strawberries, caps removed and halved
2 teaspoons orange juice
1 teaspoon sugar
prosecco
1-2 tablespoons orange liqueur (I use Grand Marnier)
Place strawberries, sugar, orange juice, Grand Marnier into a bowl. Toss to combine. Place inside fridge to chill, about 3-4 hours.
Once the mixture is cold and the strawberries have released some of their juices, puree the strawberry mixture in a food processor or blender.
Place a spoonful of strawberry puree into the bottom of serving glasses. Top with prosecco and stir. Serve immediately.