Post and images by guest blogger, Rebecca White, of A Pleasant Little Kitchen.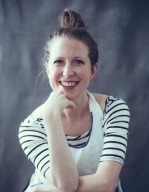 Visit her full blog or find out more about her here.
Slow-simmered meals speak my food love language. The low and slow cooking process fills my home with the most tantalizing scents, reminding me that a delicious dinner awaits. Patience is rewarded with the by-product of a slow cook meal—unmatched layers of flavor.
While not a zippy dinner, Sausage Bolognese, is easy to prep and requires minimal cooking instructions. Blitz, brown and simmer are the steps needed to whip up this tantalizing Bolognese (that's freezer friendly!).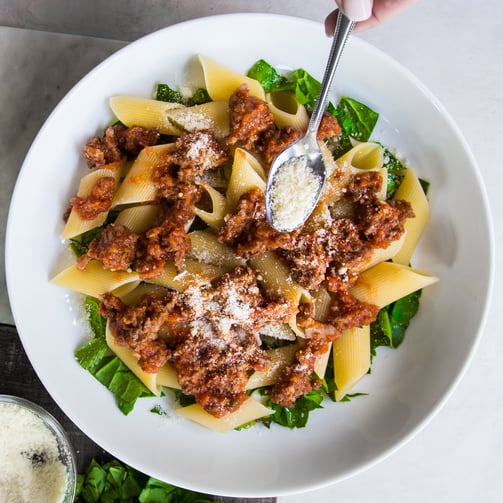 The basis to this Bolognese is sausage. I've been making this Bolognese for years and have always relied on the uncased mild Italian sausage at the Market Street butcher. The seasoning of this sausage is spot on and creates the most delicious "gravy". If you're feeling a bit spicy, go for the hot sausage option (somedays embracing heat is worthwhile!).
Another critical component to the Bolognese is dry red wine. Since this recipe requires a good amount of Chianti, I suggest speaking to the Market Street Wine Steward to see which Chianti they would suggest. You'll need one to cook with and one to enjoy with your dinner!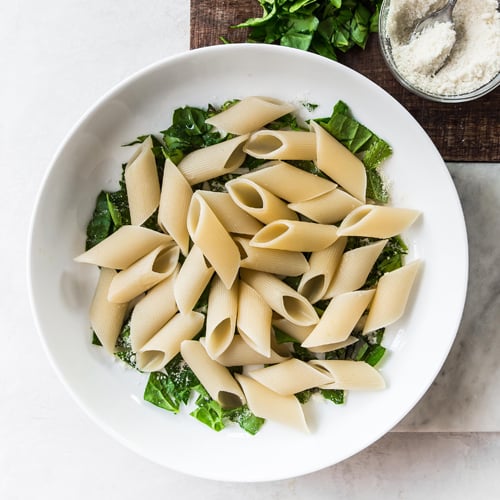 While pasta would be the most conventional serving vessel, I want to encourage you to be creative. Serve on slices of toasted bakery fresh bread from Market Street, on creamy polenta or even homemade pizza.
Wondering what veg you'll need to serve with this meal? Don't! This recipe also features fresh spinach. Before serving the pasta, add a hearty handful of chopped fresh spinach and grated parmesan into the bottom of each serving bowl. Top with your favorite cooked pasta and Bolognese, then stir and serve!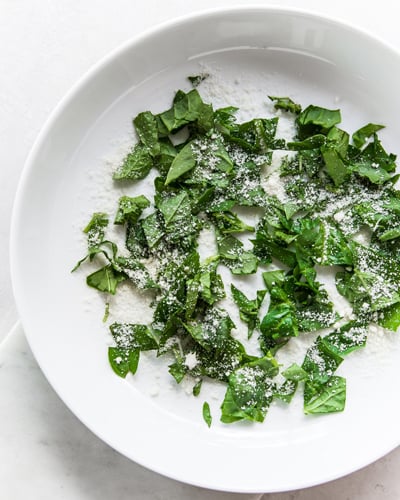 Sausage Bolognese is calling your name! Plan for a classic Italian recipe this week and pop on over to Market Street to make a delicious dinner from your cucina.
Sausage Bolognese with Spinach
Serves 4 to 6
Author note: Traditional Bolognese is comprised of three different types of meat. This Bolognese is comprised of three different varieties of pork: bacon, spicy pork sausage and mild pork sausage. If you prefer less pork, substitute the pork sausage with chicken sausage. This Bolognese easily freezes. The saltiness of this meal will depend on the sausage and beef bouillon used. If these two ingredients are salty, decrease the 1 1/2 teaspoons of salt to 1 teaspoon of salt, and then season to taste at the end.
1 onion, roughly chopped
2 large carrots, peeled and roughly chopped
1 celery stalk, roughly chopped
4 garlic cloves, roughly chopped
2 tablespoons extra-virgin olive oil
1 1/2 teaspoon kosher salt
3 strips of bacon, cut into 1/2 inch pieces
1 1/2 pounds pork sausage, I use half spicy and half mild
1 1/2 cups Chianti
1 28-ounce can crushed tomatoes
1 beef bouillon cube
3 springs of fresh thyme, tied (or 1 teaspoon of dried thyme)
1/2 cup water
cooked pasta
grated Parmesan for topping
1 package of fresh baby spinach
Place the vegetables into a food processor and puree into a paste-like consistency. Heat the olive oil in a large pan over medium high heat.
Once the pan is hot, add the pureed vegetables to the pan. Season with salt and cook, stirring occasionally. Cook for 10-15 minutes.
Once the liquid is evaporated from vegetables and the mixture is browned, add the bacon and sausage. Cook for another 10-15 minutes, stirring occasionally.
When the meat starts to brown and sticks to the bottom of the pan, pour in the Chianti. Scrape any bits stuck on the bottom. (Take a deep breath and smell this delicious aroma, this smells like Italy!) Continue to cook to reduce the wine for about 3-5 minutes, or until most of the liquid is absorbed by the meat and vegetable mixture.
Lower the heat to medium and add the crushed tomatoes, bouillon cube, thyme and water. Bring to a boil, reduce the heat to low and bring to a simmer. Simmer for at least 1 1/2 hours, or up to three hours. If simmering for more than 1 1/2 hours be sure to add an additional bit of water every so often. Skim the fat off the sauce as it simmers.
Place a hearty handful of chopped fresh spinach and parmesan and into each serving bowl. Place cooked pasta and Bolognese into each bowl. Stir to combine and sprinkle with grated Parmesan. Serve immediately.