Post and images by guest blogger, Rebecca White, of A Pleasant Little Kitchen.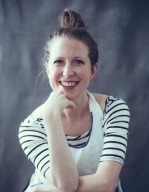 Visit her full blog or find out more about her here.
---
While the fuss and tradition surrounding a holiday turkey can be exciting, sometimes serving a non-traditional holiday meal can bring the same level of fulfillment.
Red Wine Braised Short Ribs rustic and comforting short rib recipe is a wintertime treat whether served for a holiday celebration, or as a family meal. All it takes is a handful of familiar ingredients (like Dijon mustard and Worcestershire sauce) picked up at Market Street during your weekly shopping trip and a few pantry staples (like flour and olive oil).
Relying on quality ingredients makes this dish even better. Rancher's Reserve short ribs from Market Street's butcher are always ready to fill this order. The pieces of short ribs are thick with an ample amount of meat ready to be browned and braised in a tantalizing red wine sauce.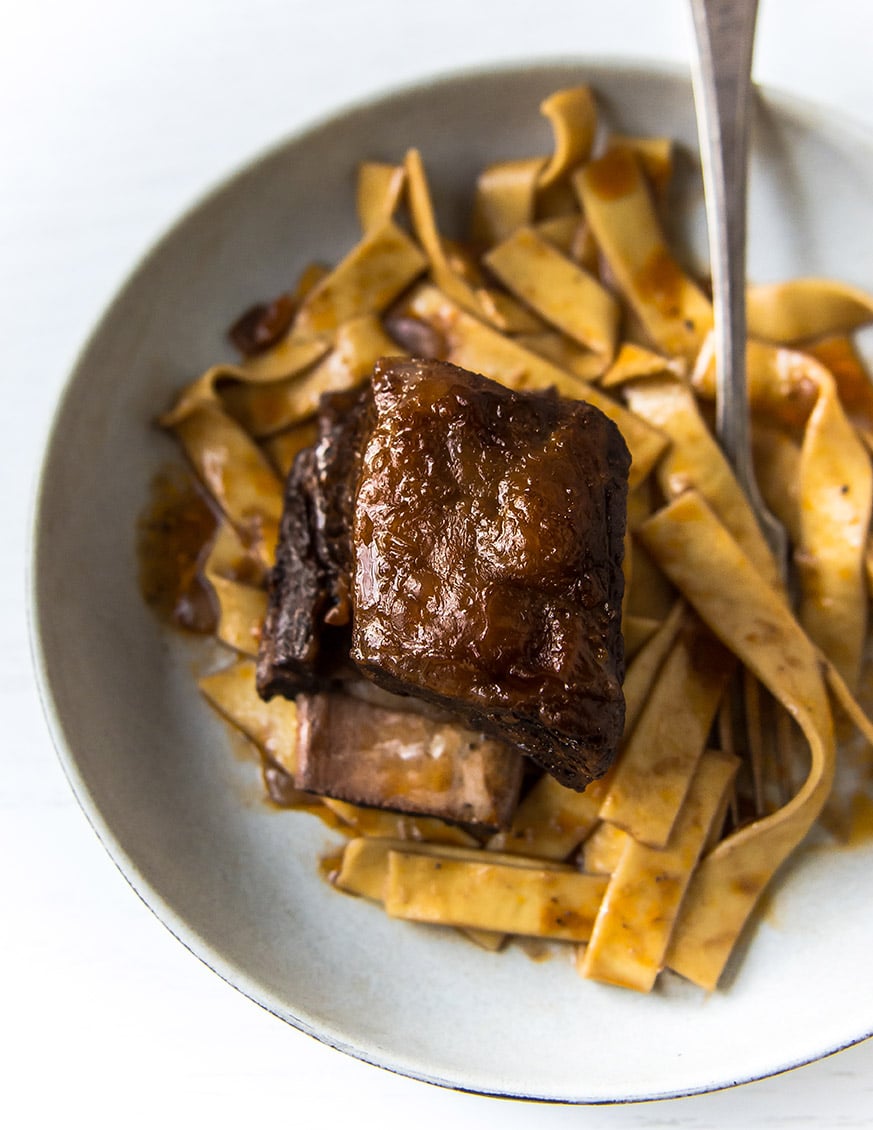 Once the short ribs enjoy their 2-hour braise in the oven, there will remain a most-memorable pan sauce that needs a companion. While short ribs by themselves is an outstanding meal, serving it with a comforting partner, like mashed potatoes makes this dish even more of a standout. While you're picking up the short ribs at Market Street, I suggested popping by the Food-to-Go kiosk and snag two (or three…they're that good!) packages of mashed potatoes. The short ribs and mashed potatoes combination is a giant food hug.
You'll be so pleased with how easy this "fancy" meal comes together with the help of Market Street's delicious pre-made sides. This season, whether served as an evening family meal or as a celebration dinner, this Red Wine Short Rib is one for the books and will no doubt become a new family tradition.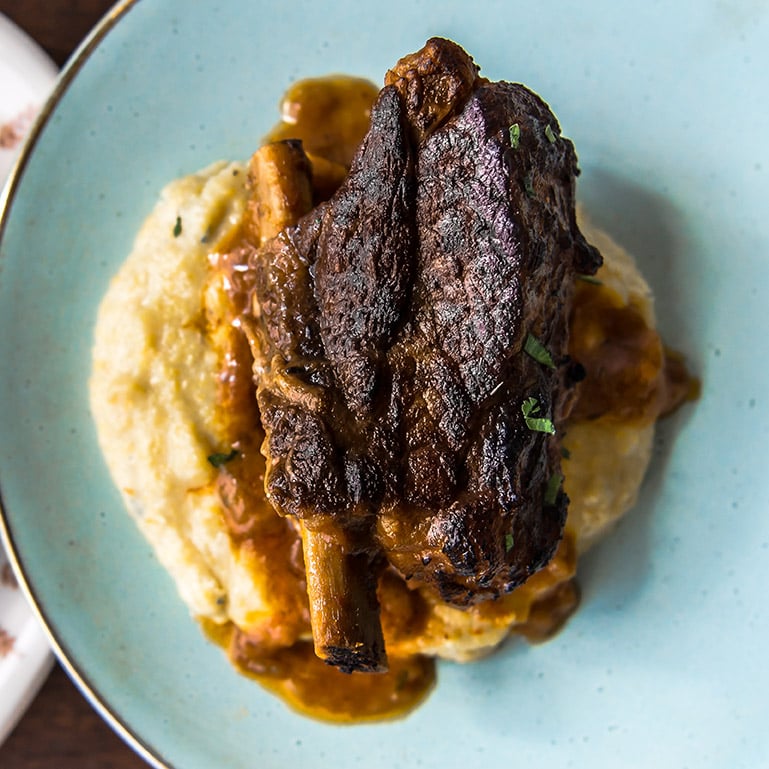 ---
Red Wine Braised Short Ribs
Serves 4 to 6
Author note: This recipe requires a large Dutch oven or braising pan. If you do not have a pan large enough to hold 8 to 9 short ribs, simply decrease the amount of short ribs used
1 tablespoon extra-virgin olive oil
3 pounds bone-in short ribs, about 8 to 9 short ribs
2 teaspoons kosher salt
1/4 carrots, diced
1/2 shallots, diced
2 tablespoons tomato paste
3 garlic cloves, crushed
2 cups dry red wine (I prefer Cabernet Sauvignon)
1 teaspoon Worcestershire sauce
1 tablespoon Dijon mustard
2 bay leaves, torn in half
1 tablespoon flour
crumbled gorgonzola, for topping
chopped fresh parsley, for topping
30 minutes before cooking, remove the meat from the fridge. With 1 teaspoon of salt, evenly season the short ribs on all sides. Heat the oven to 350 degrees.
In a large Dutch oven, heat the oil over high on the stovetop. Once hot, add the short ribs and brown for 2-3 minutes per side, for a total of 4-6 minutes, and set aside. This browning process should be done in 2 to 3 batches to ensure the best browning.
Lower the heat to medium-low and remove the Dutch oven from the heat. Add the carrots, shallots, tomato paste and garlic to the Dutch oven. Cook off the heat for 2 minutes, stirring occasionally.
Return the Dutch oven to the stovetop. Add the wine and deglaze the pan. Once the brown bits are scraped from the pan, add the Worcestershire, Dijon, Worcestershire, bay leaves and the remaining 1 teaspoon of salt. Stir well to combine.
Place the short ribs back into the Dutch oven and increase the heat to medium-high heat. Add more wine as needed to cover the short ribs halfway. Bring the liquid to a gentle boil, cover the Dutch oven, and place it in the oven. Cook for 2 ½ to 3 hours, or until the short ribs are tender. Remove the short ribs from the Dutch oven and place onto a cutting board. Cover with foil. Let rest for 10 minutes.
Place the pan back onto the cooktop. Bring the remaining liquid to a simmer. Whisk in the flour and let the gravy simmer for 5 minutes, or until thickened.
Serve the short ribs with Market Street mashed potatoes topped with the gravy and optional gorgonzola and chopped parsley.