Post and images by guest blogger, Rebecca White, of A Pleasant Little Kitchen.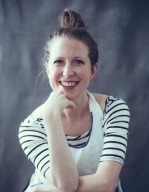 Visit her full blog or find out more about her here.
---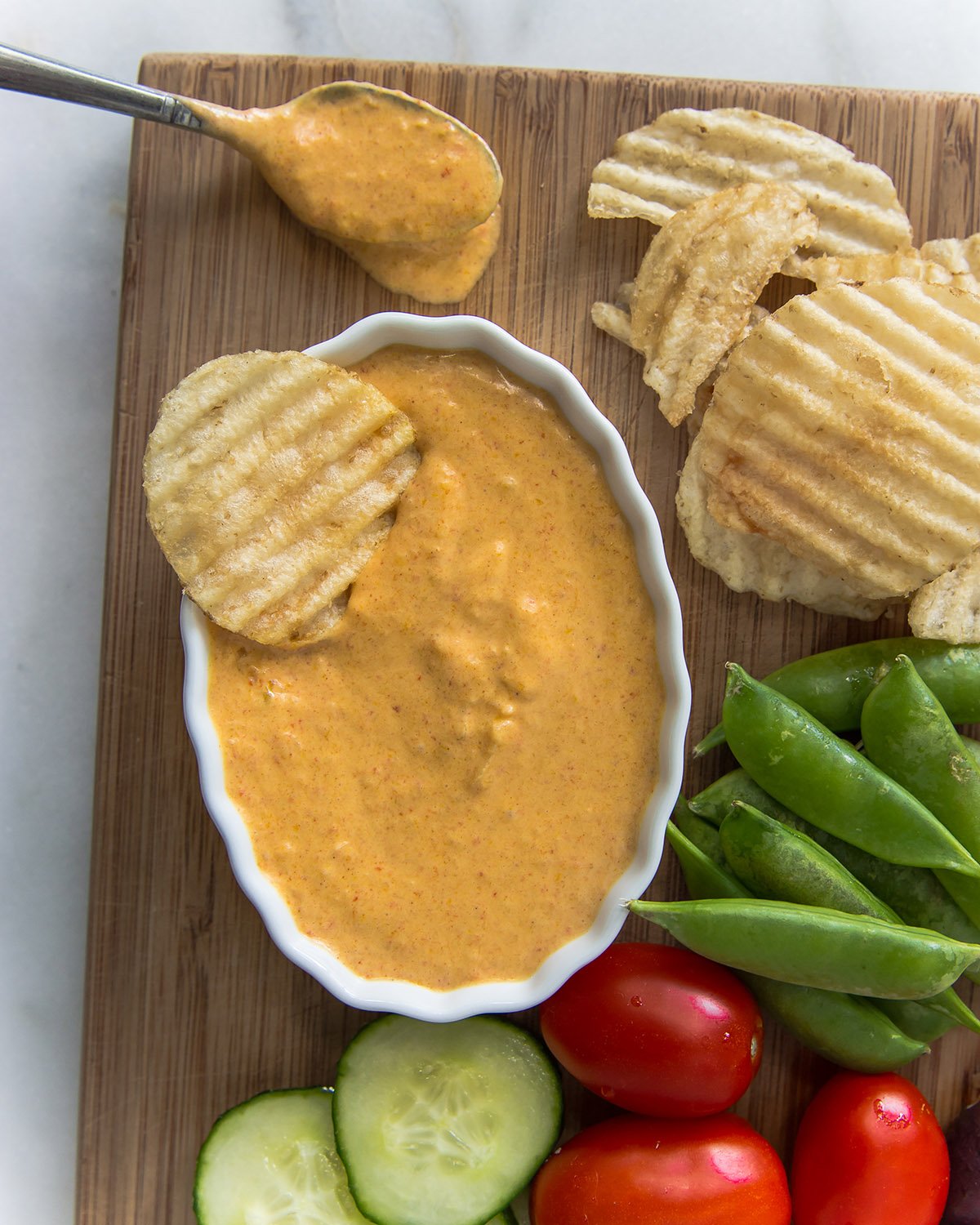 There's nothing like a summer dip to make my heart skip-a-beat!
Oh, you thought I was talking about swimming? I'm not.
Dipping chips and fresh veggies into creamy and salty combinations of ingredients is one of my favorite pastimes. And what I've discovered is that homemade dips increase the joy in this eating hobby of mine.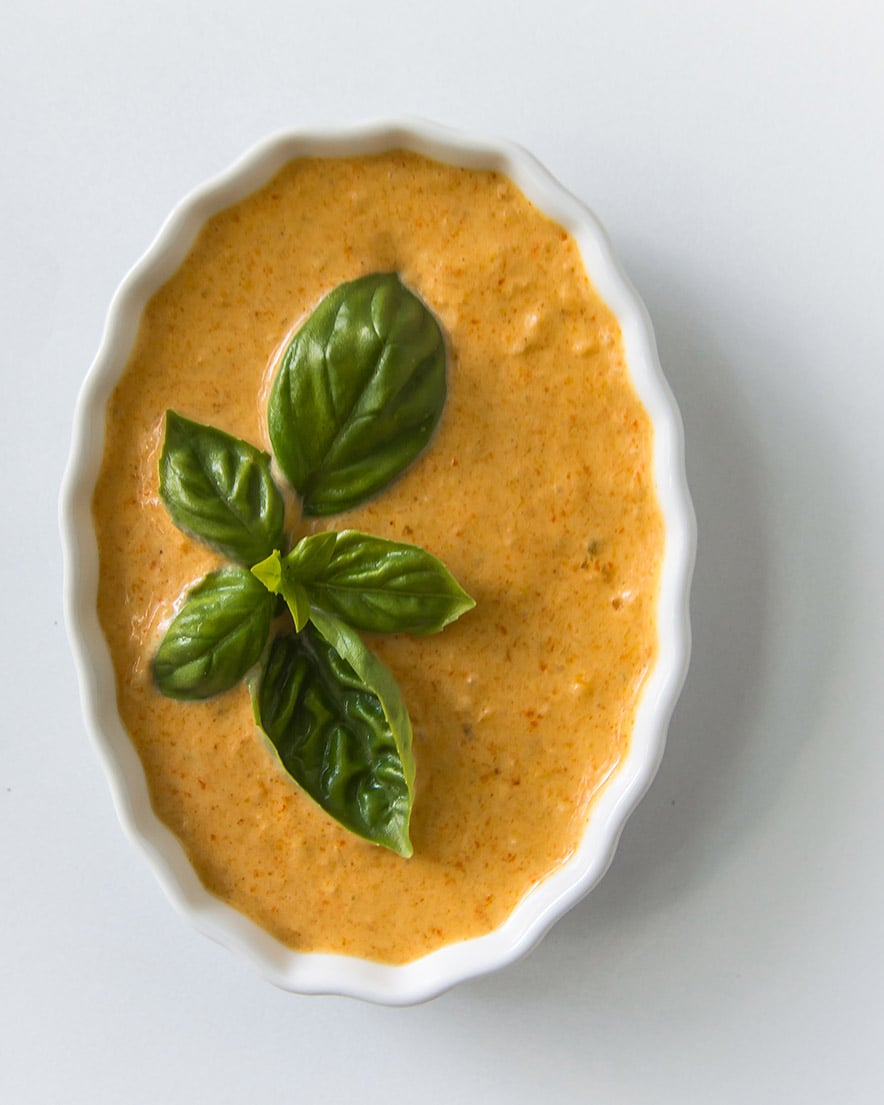 Red Pepper Dip is one of my newest dipping obsessions. Creamed cheese and sour cream are combined with roasted ped peppers and garlic to make a bold and creamy dip.
So if you're anything like me and enjoy dips in the summer…follow along!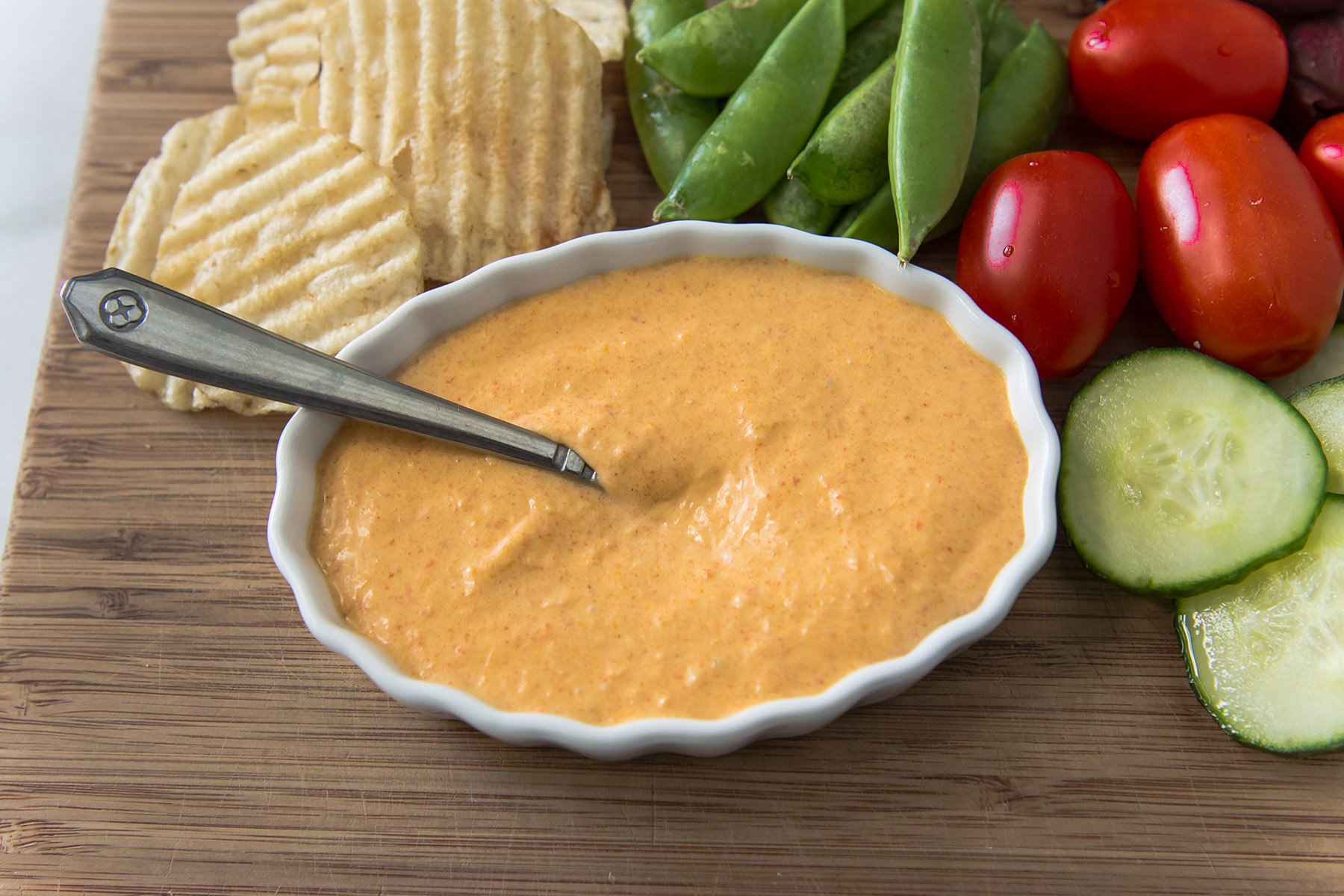 For me, roasting Market Street's organic Red Bell Peppers is the way to go on this recipe. A splash or two of olive-oil on these red orbs and a 45-minute roast in the oven yields an aromatic and delicious flavor base for this recipe. However, if you're short on time or really have no desire to roast the veg, you're in luck.
Market Street has a beautiful selection of jarred vegetables. From pickled beets to roasted red peppers—the selection is great for a home cook like you who has excellent "taste". Grab a few jars of roasted red peppers from this shelf of vegetables and you will be one step ahead on this recipe when it's time to cook.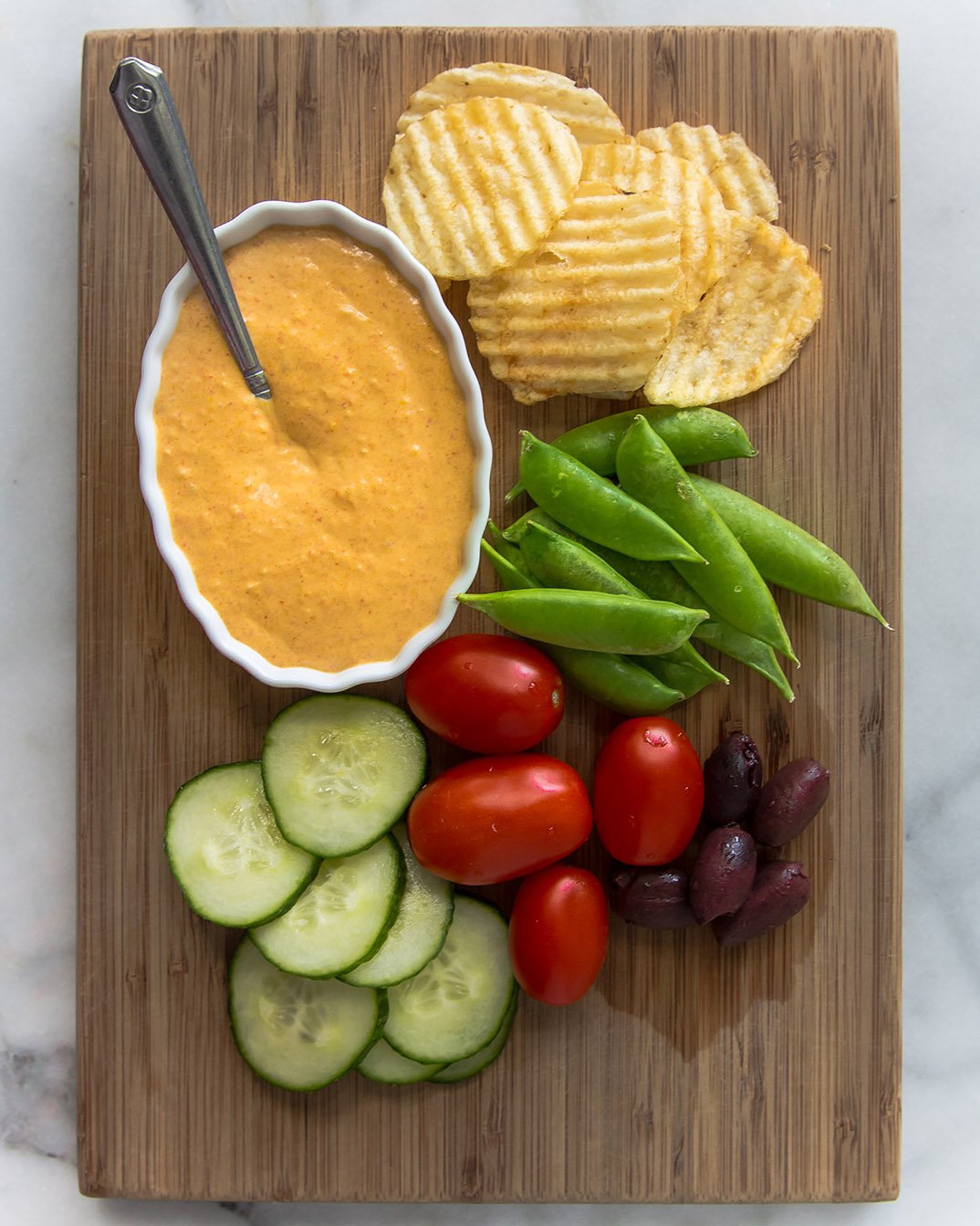 One critical part of this recipe is making sure the cream cheese has set out for at least three hours to soften. The cheese needs to be at room temperature to be thoroughly and smoothly combined with the other ingredients.
Oh—since we are talking critical components, remember to grab an ample supply of chips and pre-cut fresh veggies (in the produce section!) while at Market Street. Once you start dipping into this homemade Red Pepper Dip, there is no stopping.
Red Pepper Dip
servings vary
Author note: To make this dip more unique, add 1/4 teaspoon of smoked paprika. Keep in mind that smoked paprika is quite different in taste than regular paprika. Smoked paprika adds extra depth because of its smokey flavor.
4 red bell peppers
1 tablespoon extra-virgin olive oil
8 ounces cream cheese, room temperature
3 tablespoons sour cream
1 teaspoon kosher salt
4 garlic cloves, rough chopped
fresh basil, to top
Heat the oven 450 degrees.
Place the bell peppers onto a foil-lined rimmed baking sheet. Coat each bell pepper with the olive oil. Place into the oven and roast for 45 minutes to 1 hour, rotating every 10 to 15 minutes.
When the bell peppers are charred on all sides and the skin is well blistered, remove from the oven and let cool completely, about 30 minutes to 1 hour. Once the bell peppers are cooled to the touch, remove the stem, seeds and skin.
Add the bell pepper, cream cheese, sour cream, salt and fresh garlic to the food processor. Blitz until smooth.
Place into an airtight container and store in the fridge until chilled. Top with fresh basil and serve with raw vegetables and potato chips.