May ushers in the "official" day to honor the impactful women in our lives. Mother's Day is an annual moment where we pause to celebrate and gather—it is a beautiful day!
If hosting or participating in a Mother's Day celebration, let me encourage you to make it a brunch this year. I have five special recipes that hit multiple lifestyles and cooking rhythms that will create a memorable and delicious Mother's Day Spread.
While all unique, these five recipes do have one thing in common—they rely on Market Street to provide quality and budget friendly ingredients.
Enjoy your kitchen this Month to cook a homemade Mother's Day Brunch to gift the women in your life a most unforgettable day!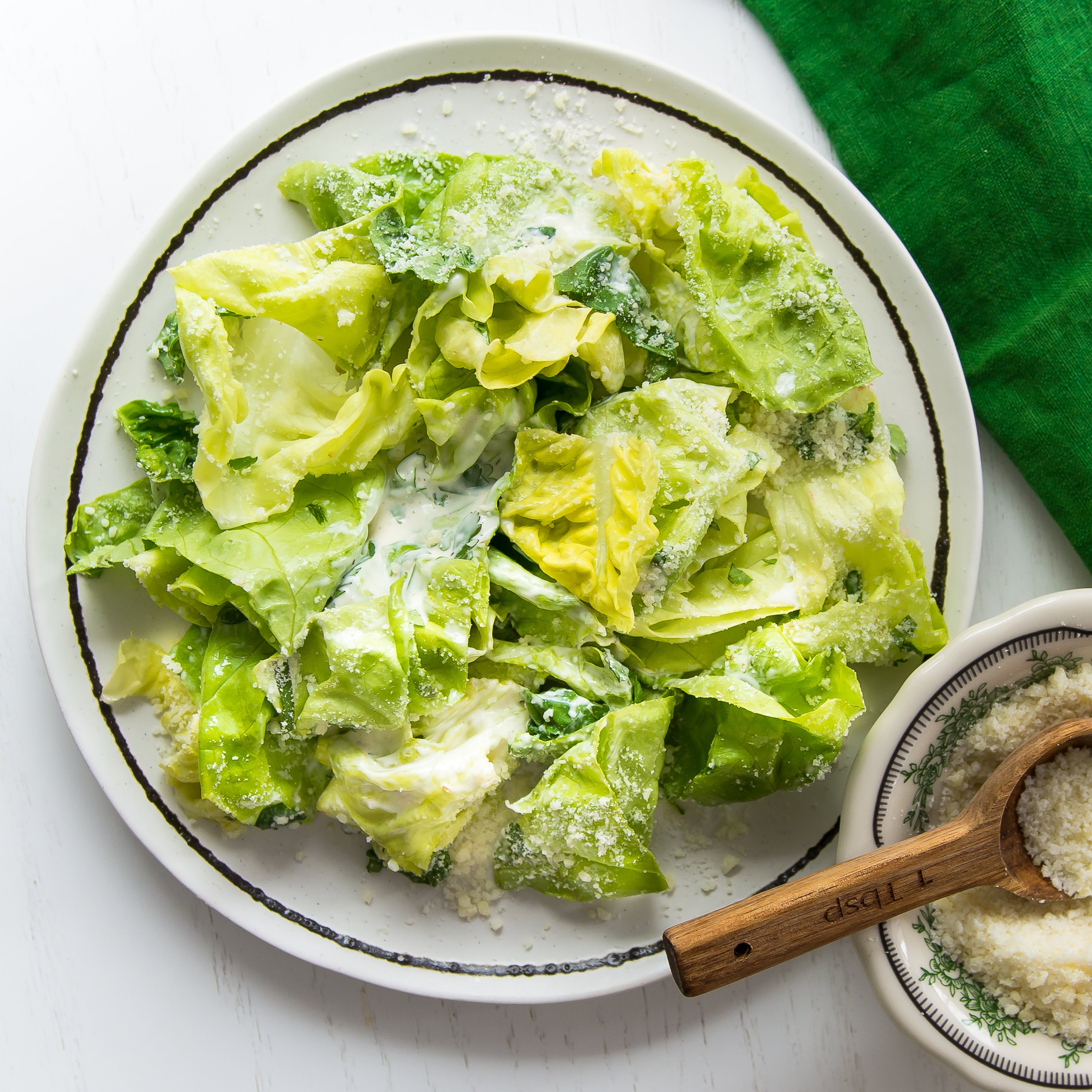 Butter Lettuce Herbed Caesar Salad
Author note: My go to salad, this recipe combines a premade dressing and fresh herbs to make a standout "fancy" salad. Look for Ken's Creamy Caesar Dressing at Market Street, it's my favorite store-bought dressing! You'll be surprised at how delicious this salad is and how little time you will put into creating it!
To make this salad up to a few hours in advance add the herbs and salad dressing to the bottom of a large serving bowl. Top with the butter lettuce. Store in the fridge until ready for service, toss and serve immediately.
14 ounces butter lettuce, rough chopped
1/4 cup cilantro, chopped
1/4 cup basil, chopped
2 tablespoons dill, chopped
1/4 cup grated parmesan cheese
Ken's creamy Caesar dressing, chilled
In a large salad bowl combine the butter lettuce, herbs and cheese. Top with the desired amount of dressing. Toss and serve immediately.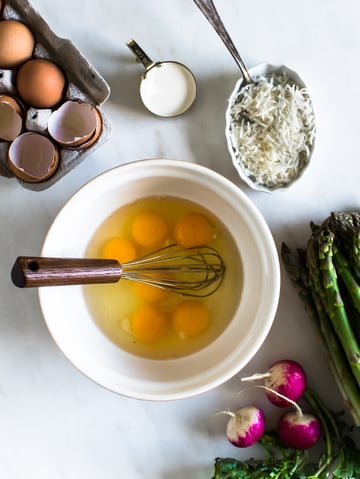 Asparagus Mushroom Frittata
Author note: Hearty and filling, this recipe is a great make-ahead dish. The frittata can be made the day ahead and stored in the fridge for next day service. Reheat the frittata gently in the oven (about 250 degrees F) until it is slightly warmed, and the chill is gone. This dish pairs perfectly with the Herbed Caesar Salad.
8 eggs
1/4 teaspoon kosher salt
2 tablespoons cream
1/4 cup parmesan cheese, grated
1/4 cup Pecorino Romano cheese, grated
1 1/2 cups bacon, cut into 1-inch pieces
1 tablespoon butter
2 cups asparagus, cut into bite-sized pieces (be sure to remove ends before dicing)
1 cup radishes, halved and sliced
Heat the oven to 375 degrees. Combine the eggs, salt, cream and cheese into a medium-sized mixing bowl. Stir well and set aside.
In a 12-inch non-stick skillet cook the bacon over medium heat for 10 minutes. Stir occasionally.
Remove the bacon from the skillet and place on a paper-towel lined plate. Pour out the remaining bacon grease, leaving one tablespoon of grease in the skillet. Place the skillet back on the heat.
Add the butter to the skillet. Once the butter is melted, add the asparagus. Cook for 5 minutes, stir occasionally Add the radishes to the skillet and stir well. Let cook for 1 minute. Remove from the heat.
Pour the egg mixture into the skillet and stir well to combine the vegetables, bacon and egg mixture. Place in the oven and cook for 15 minutes, or until the frittata is cooked all the way through.
Remove from the oven and let cool for 3 to 5 minutes. Gently remove the frittata from the pan and place onto a wooden cutting board. Slice and serve warm or at room temperature.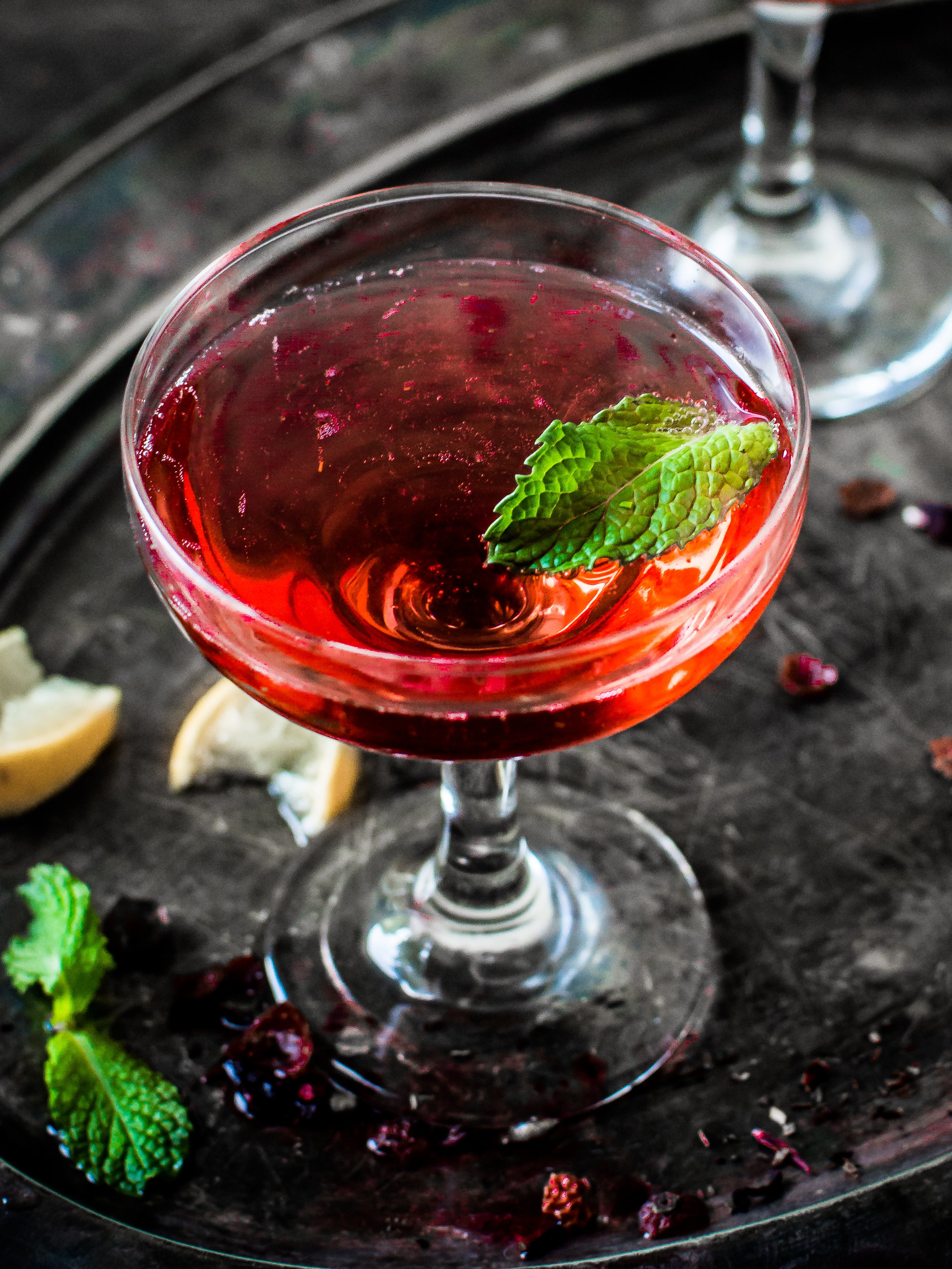 Sparkling Scarlett Cocktail
Author note: It's not a celebration unless there's something bubbly to sip! This cocktail combines sparkling wine with tea—an d it's quite striking! If you cannot find scarlet tea leaves, Feel free to use your favorite floral fruit infused tea with this cocktail. Market Street's bulk tea options are phenomenal and worth a browse to find the tea leaves that speak to you!
1/2-ounce scarlet tea simple syrup, chilled (see recipe below)
4 ounces prosecco, chilled
squeeze of lemon juice
1 ounce club soda, chilled
fresh mint leaves, for garnish
lemon wedges, for garnish
In a serving glass add the simple syrup, prosecco and lemon juice. Gently stir. Top with club soda and served with fresh mint and a lemon wedge.
for the scarlet tea simple syrup
1 cup water
1 cup sugar
5 tablespoons scarlet loose-leaf tea
In a small saucepan combine the water and sugar. Cook over low heat for 15 minutes and until the sugar is dissolved. Stir occasionally.
Bring the mixture to a light summer and remove from the stove top. Add the loose leaf tea and steep for five minutes. Strain the leaves from the simple syrup mixture and bring to room temperature. Store in the fridge for up to two weeks.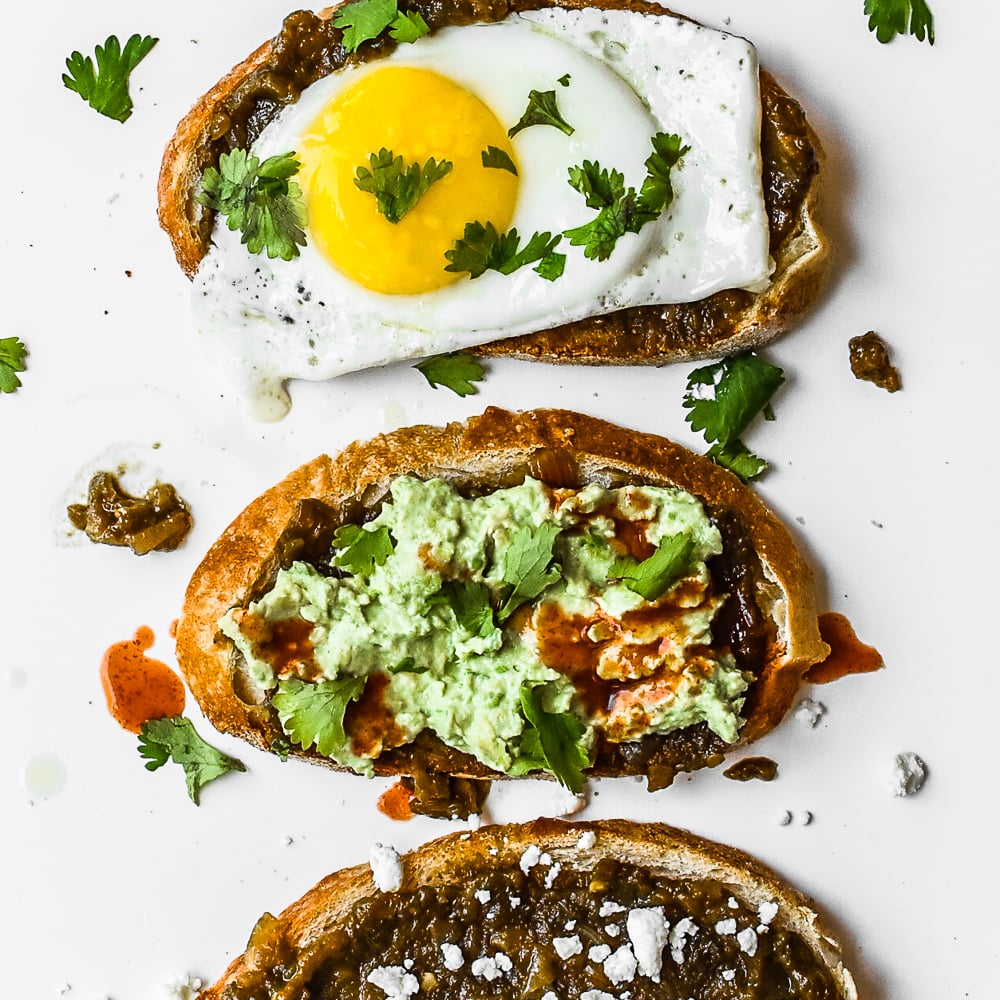 Bourbon Bacon Jam
Author note: While this recipe involves a bit of work, the reward is a tasty and addictive condiment. Market Street has a variety of bacon to choose from to use in this recipe. From local to uncured, there's plenty of bacon options to use when making this new family favorite recipe! The opportunities to serve this jam are endless: avocado egg toast, pizza, egg sandwiches, baked potatoes (sweet or regular), mashed potatoes, crackers and cream cheese, waffle fries, turkey sandwich–be creative. This jam reheats well in the oven.
pound bacon, cut into 1/2-inch pieces
3 tablespoon bacon grease, acquired from the cooked bacon
1 1/2 cups onion, chopped
4 garlic cloves, roughly chopped
1 rosemary sprig
1/2 cup bourbon, whiskey
1/4 cup balsamic vinegar
1/2 cup water
1/4 teaspoon cayenne
1/4 cup brown sugar
kosher salt
In a large skillet, cook the bacon over medium heat until the fat is rendered. Remove the bacon to a paper towel lined plate. Leave 3 tablespoons of bacon grease in the skillet and lower the heat to medium-low.
Next, cook the onion, garlic and rosemary in the bacon grease for about 5 to 8 minutes, or until the onions are softened. Stir often to prevent the garlic from burning.
Add the bourbon, vinegar, water, cayenne and brown sugar to the onions and garlic. Turn the heat back up to medium and bring to a gentle boil. Place the bacon back into the skillet and let simmer for about 35-40 minutes.
Remove the rosemary and sprig and pour the bacon mixture into a food processor and pulse 6 to 10 times, or until the jam is chunky but not smooth. Remove to a bowl, stir and salt to taste. Serve on top of crusty bread. Store any leftovers in an airtight container in the fridge.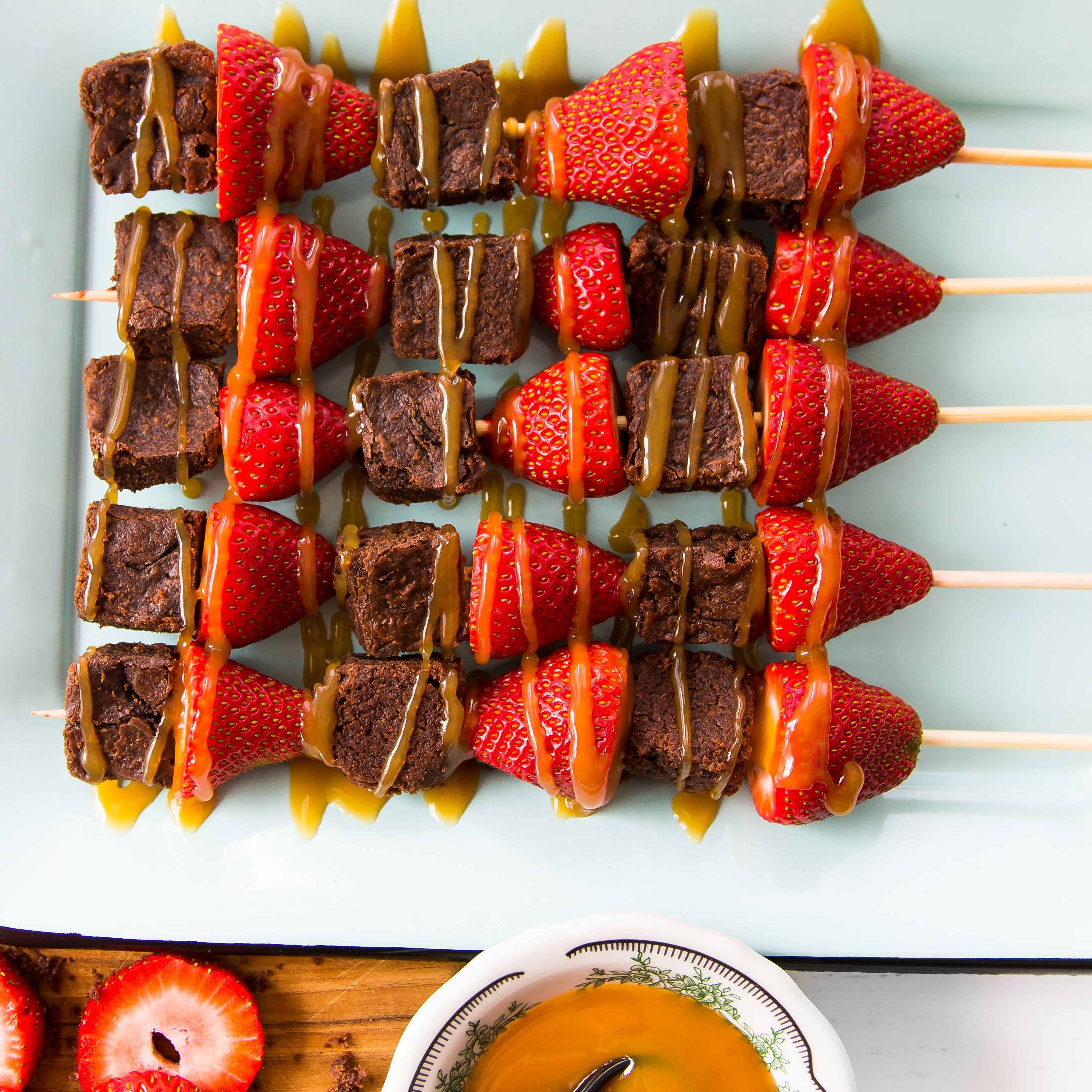 Strawberry Brownie Skewers
Author note: A quick and simple prep, this dessert is made even easier by utilizing the Market Street bakery and their fresh baked goods. Find your favorite brownie among the mountains of sweet treats and start building your dessert skewers!
1 16-ounce package Market Street bakery brownies, cut into bite sized pieces
1-pound strawberries, leaves removed and halved
caramel sauce
wooden skewers
On wooden skewers, add the brownie pieces and the strawberry halves, alternating to create the preferred pattern. Continue this process until all brownies and strawberries are used. Drizzle with caramel sauce (or serve the caramel sauce on the side) and serve immediately.