Post and images by guest blogger, Rebecca White, of A Pleasant Little Kitchen.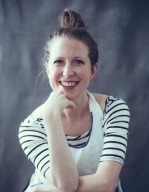 Visit her full blog or find out more about her here.
---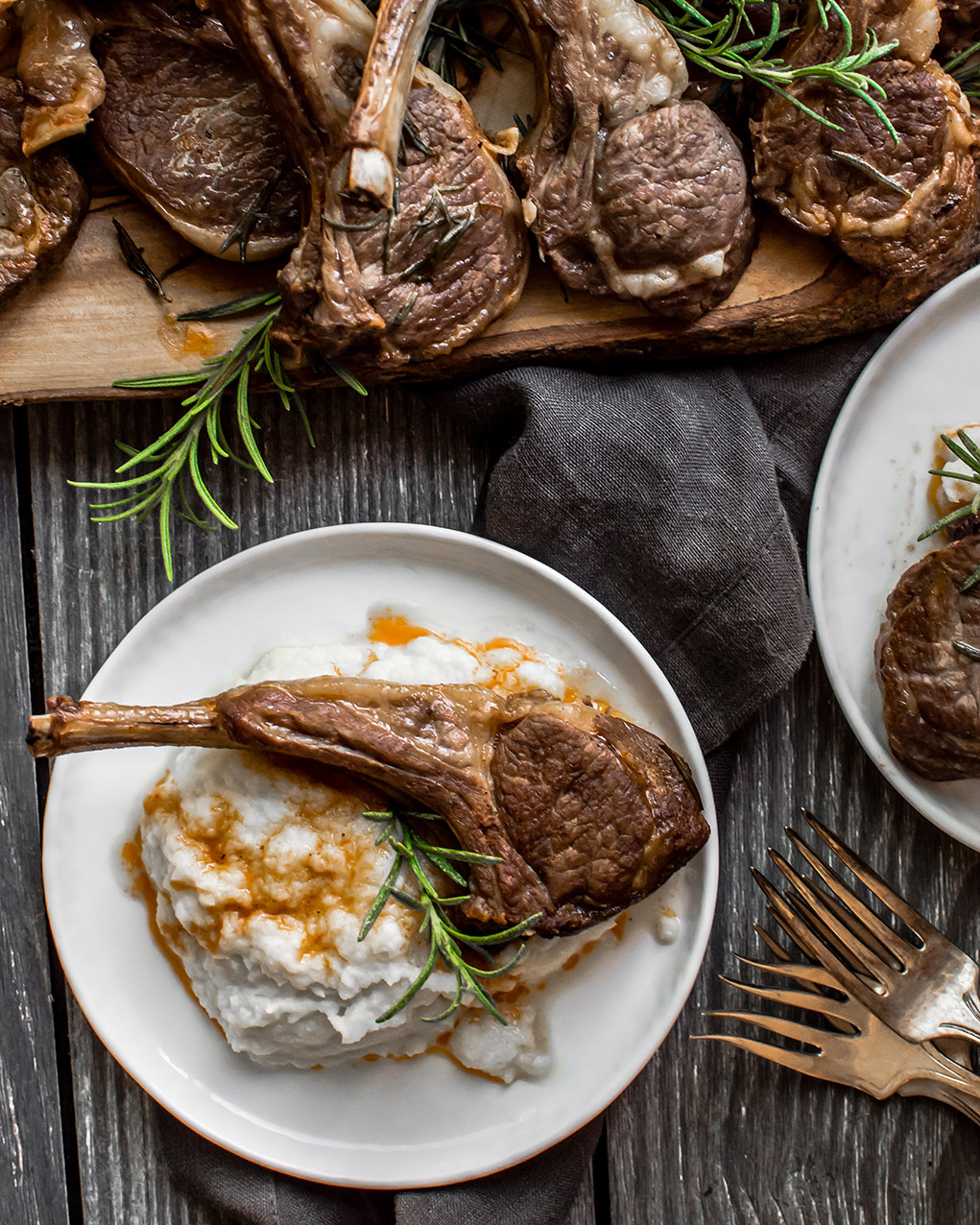 September has arrived and so has the hustle of school and activities. This is the time of the year when I embrace the busy, but still long for the slow days of summer.
Dinner doesn't have to fall into the category of "busy"—it can still be done gracefully and stress free. One of my favorite kitchen tools to cook with during the hectic days is the Instant Pot (or any brand of electric pressure cooker will do!) Here are a few of my favorite Instant Pot recipes that help to get a quality homemade dinner on the table with little fuss.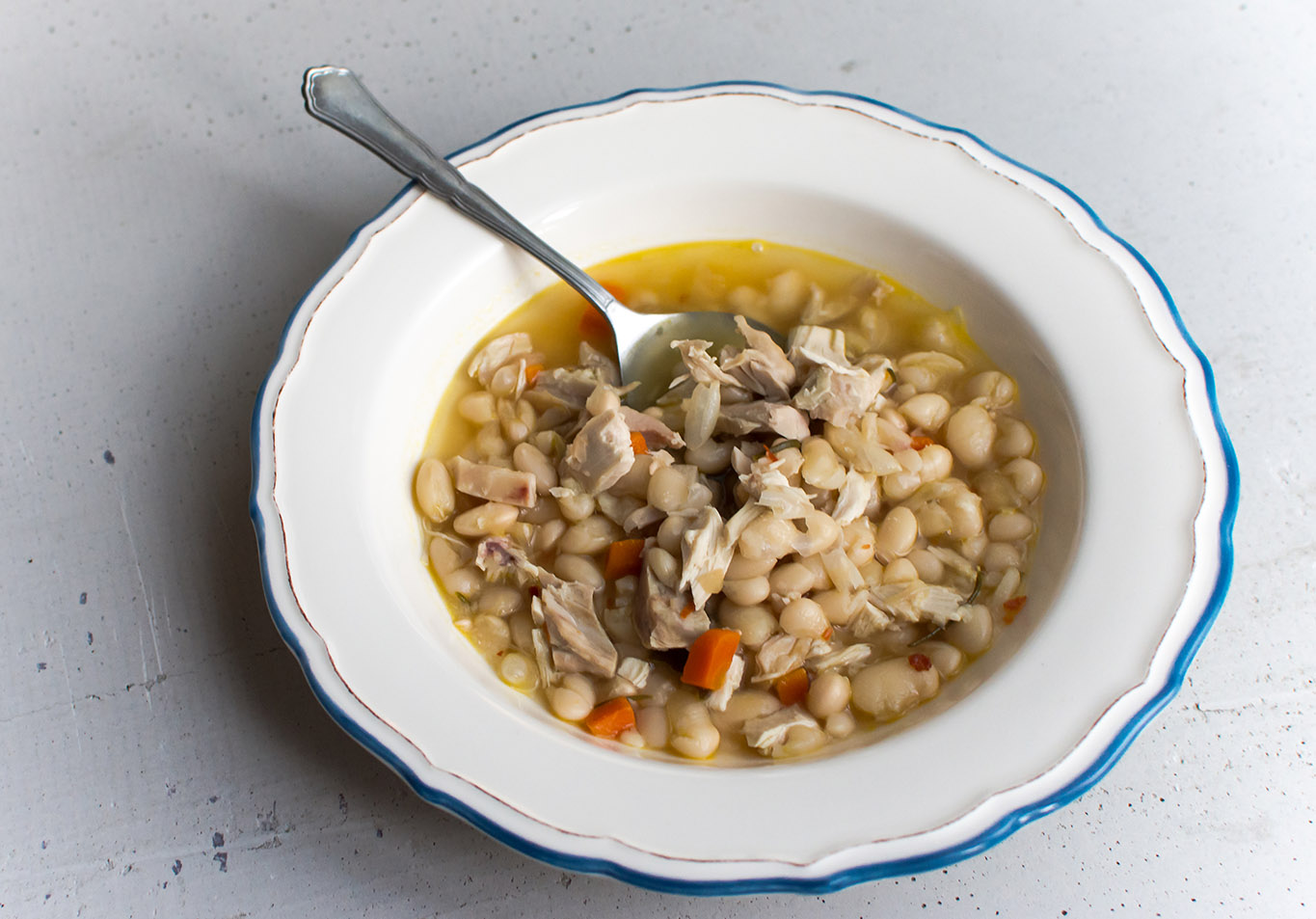 Instant Pot Rosemary Chicken and White Bean Soup
This recipe is made even more simple with a rotisserie Chicken from Market Street. The chicken is always moist and flavorful and PERFECT to add to this (no soak) bean soup.
Author note: If you forgot to soak the beans, no problem. Increase the pressure cook time to 35 minutes. This soup is freezer friendly.
3 tablespoons extra-virgin olive oil
2 garlic cloves, crushed
1/2 cup carrots, peeled and diced
1/2 cup shallots (or onion), diced
2 teaspoons kosher salt
1-pound great northern beans, soaked overnight and drained
4 rosemary sprigs
8 cups low sodium chicken stock
1 bay leaf, torn into four pieces
1/2 teaspoon red pepper flakes (optional)
1/2 teaspoon red wine vinegar
2 cups cooked chicken, chopped
Tie two pairs of rosemary sprigs with kitchen twine. Set aside.
Add the oil, garlic, shallots, carrots, 1/2 teaspoon kosher salt and 1 pair of rosemary sprigs into the Instant Pot. Using the sauté feature, cook for 5 minutes, stirring occasionally.
Remove the garlic cloves and rosemary.
Add the beans to the Instant Pot. Stir to coat with the rosemary infused oil.
Add the water, chicken stock, rosemary sprigs (the second tied pair) bay leaf and red pepper flakes to the beans. Stir well to combine.
Secure the lid on the Instant Pot and using the soup feature, cook the bean soup for 7 minutes.
After the seven minutes of cook time, turn off the Instant Pot. Let the pressure release naturally for 20 minutes.
After 20 minutes release any remaining pressure. Once the pressure is released, remove the lid. Stir in the red wine vinegar and chicken.
Wait five minutes and serve warm with crusty bread.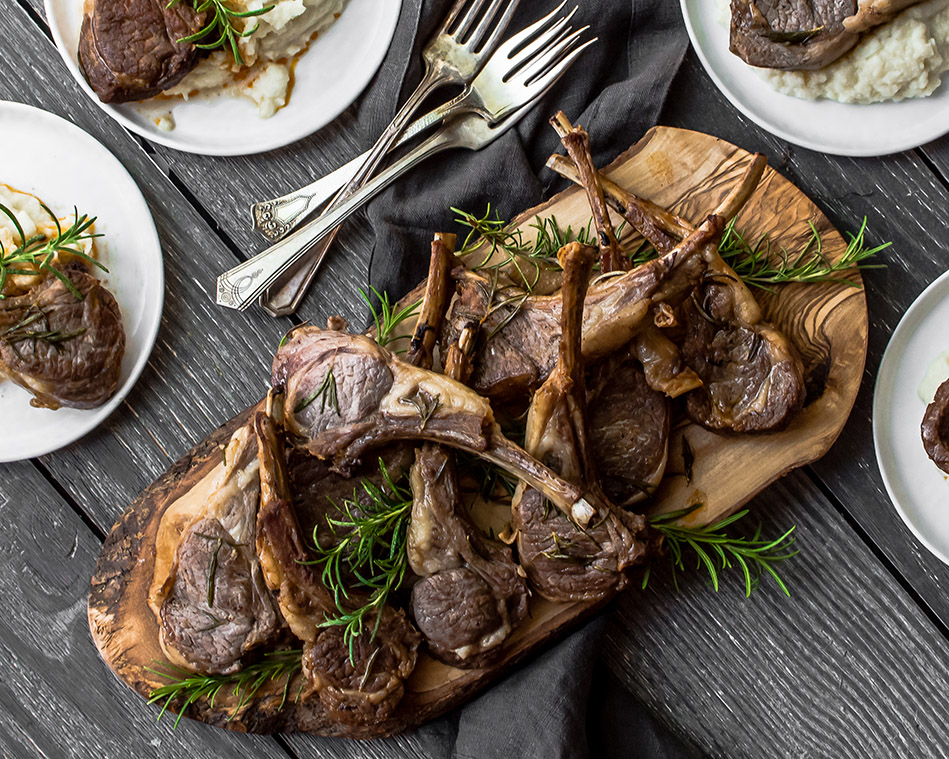 Instant Pot Lamb Chops
Lamb chops are one of my favorite weeknight meals because lamb chops do not take long to cook. Grab a few pounds of lamb chops from the Market Street butcher and she will be sure to select the best chops for your weeknight meal.
Author note: A quick sear and cook in the Instant Pot Ultra creates a decadent meal of salty lamb chops and a rosemary and tomato infused pan sauce. Serve on top of creamed cauliflower and top with pickled red onions for a show stopping dinner that takes only minutes to prepare. This recipe can also be found on the Sur la Table website (click here).
3 pounds lamb chops
2 teaspoons kosher salt
3-4 sprigs rosemary, leaves removed
1 rosemary sprig
1 tablespoon extra-virgin olive oil
2 tbsp unsalted buttered
1 tablespoon tomato paste
1 cup beef stock
1 shallot, peeled and halved
Thirty minutes before cooking, remove the lamb chops from the fridge and place on a rimmed baking sheet.
Evenly distribute the salt and rosemary leaves on both sides of the lamb chops.
Add the olive oil and butter into the Instant Pot. Set the sauté feature to 12 minutes.
Brown the lamb chops, one minute per side in batches of three.
Once all lamb chops have been browned, add the tomato paste and shallot. Cook for 1-2 minutes, until the tomato paste is browned. Stir frequently.
Deglaze with the beef stock.
Add lamb chops and their juices to the Instant Pot. Cover and cook on high pressure for 2 minutes.
Once cooked, release pressure immediately. Serve the lamb chops warm.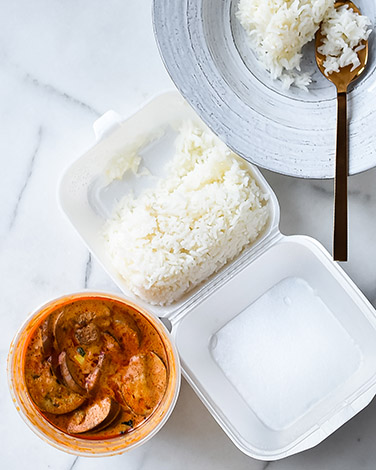 Instant Pot Jasmine Rice
Some nights there needs to be a super quick meal. That's why I love the "Food-to-Go" department at Market Street—homemade dinner done in a flash. Grab a marinated skirt steak cook to perfection and while you are reheating at home make this jasmine rice. Serve with Market Street's homemade salsa and bakery made tortilla chips!
servings vary
Author note: The ratio for white jasmine rice is 1 part rice to 1 part water. Keep in mind that brown jasmine rice will take a longer time to cook.
2 cups water
2 cups white jasmine rice
Rinse off the jasmine rice with cold water. Immediately place the rice into the Instant Pot. Be sure to evenly spread out the rice in the pot. Cover with 2 cups of water. Seal the lid.
Cook on high pressure for 4 minutes. Naturally release pressure for 10 minutes. After 10 minutes, release any remaining pressure. Remove the rice from the Instant Pot and serve immediately.