When it comes to holiday hosting, your vision is fit for a Christmas card—and why shouldn't it be? With all the planning, cooking, and shopping that goes into hosting, you expect nothing less than an event that is both classic and cozy. Set a beautiful table without the stress by making Market Street your partner in all things holiday. From prime rib dinners and delicate cakes made by our in-house chefs to floral centerpieces that look like they came out of a magazine, you'll have everything you need to make your table warm, welcoming, and absolutely breathtaking.
__________________________________________________________
Set the Table for Elegance
Select a color palette that mirrors the natural hues and foliage of the outdoors to make your table feel harmonic with the season. We suggest deep blues, greens, and whites elevated by golden serveware and silverware. For a more rustic look, consider forgoing a table cloth and allowing the wood from your table to come through.

Holiday Pro-Tip: Add dimension to your table by decorating it with candles of varying heights.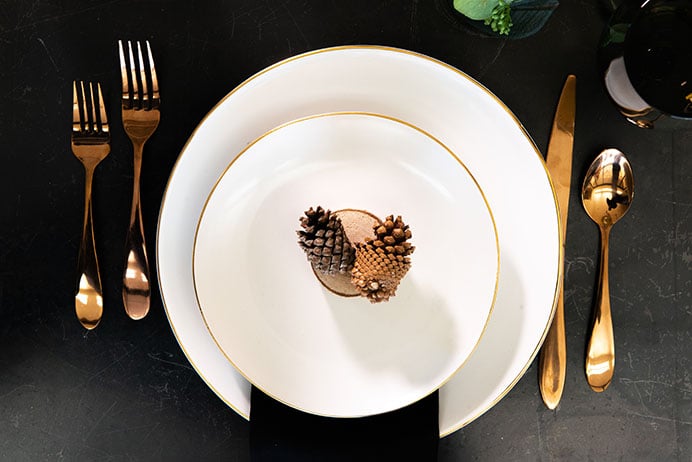 Choose Centerpieces that Bloom
Bring your cool, winter colors to life with a bouquet of hydrangeas, pale roses, sprigs of pine, and eucalyptus. Add texture by placing decorative pine cones, winterberries, and mini Christmas trees on your table and at each place setting.

Holiday Pro-Tip: Make a stop by our in-store floral shoppe to have our floral designers create a custom centerpiece for your holiday table.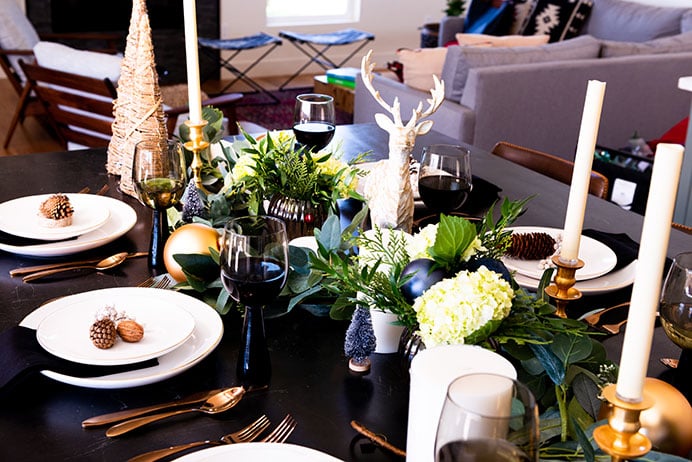 Let Us Do the Cooking
Let us take some of the holiday preparations off your plate. Our team of in-store chefs is busy whipping up fully-cooked prime rib dinners with gourmet fixings like mashed potatoes with gravy, praline sweet potatoes, cranberry relish, homestyle cornbread dressing, and green beans. Simply order, heat, and host without the hustle. Our in-store bakeries are also hard at work making chantilly cakes, custom pies, and holiday cookies filled with homemade flavor that will have your guests going back for more.
Holiday Pro-Tip: Perfectly pair your beer and wine selection to your meal with the help of our in-store connoisseurs.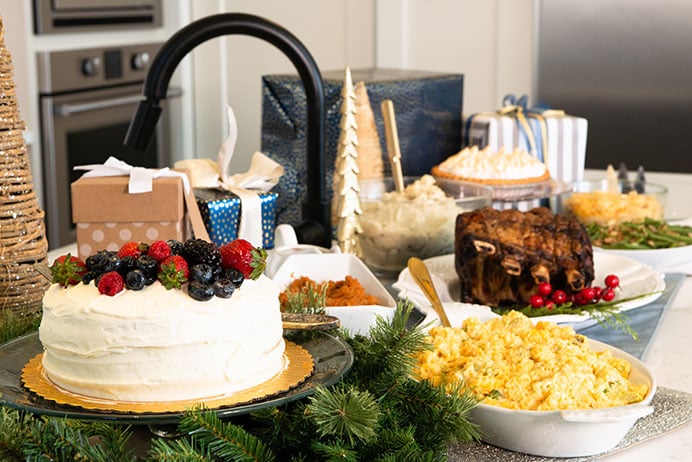 Shop the Holidays
Make this Christmas the most lovely one yet. Shop online for your staples, reserve your holiday dinner, or plan your trip to a Market Street near you.