Follow this tutorial to recreate our favorite traditional holiday charcuterie starter. Download our free cheerful holiday charcuterie board map here.
__________________________________________________________
Step One: Select Your Serveware
Making your charcuterie board look inviting starts with how you serve it. We recommend choosing a long, wooden board with delicate cheese knives and appetizer plates as festive accents.
Step Two: Say 'Cheese!'
Cheese is a crowd-pleaser that will keep your guests full and content. Fill your board with a well-rounded selection of cheeses, including a spectrum of sharpness and textures. We suggest a soft cheese like brie or goat cheese, a semi-soft cheese like gouda or cheddar, and a hard cheese like aged gouda, parmesan, or pecorino.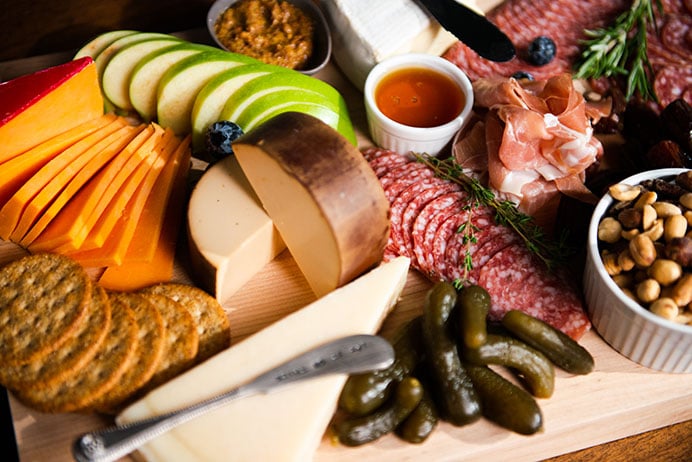 Step Three: Pick Your Protein
Cut through the richness of the cheese with a variety of salty meats. Layer your cuts in-between cheeses, pairing each by desired flavor profile. We recommend a spread of prosciutto, salami, supressade, ham, or bacon.
Step Four: Choose a Few Condiments
Set your guests up to build the crostini of their dreams by adding a few sauces to your board. The beautiful thing about crostinis is that they can be savory or sweet, so you can count on all types of sauces, from mustard and mayo to honey and jalapeno jams, to work well with your spread.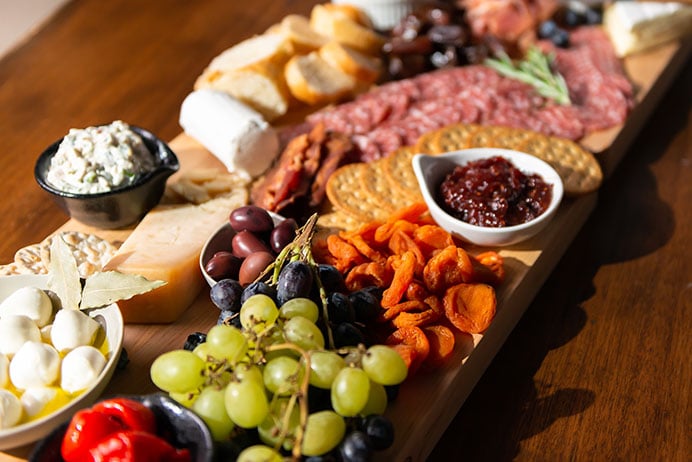 Step Five: Add Fresh Flavors
With the savory and salty well underway, now you need a pop of acid to relieve the palate. Add colorful fruits like figs, grapes, berries, and apples for a little freshness. Assorted nuts can also be sprinkled in for added texture.
Step Six: Don't Forget the Bread!
Finish off your board with fluffy chunks of bread and crisp crackers. Make sure you provide ample amounts for your guests to dip, dunk, and build their own delicious combinations of these fine ingredients.
Holiday Pro-Tip: Garnish your board with fresh herbs and leaves to give your platter a little festive flair.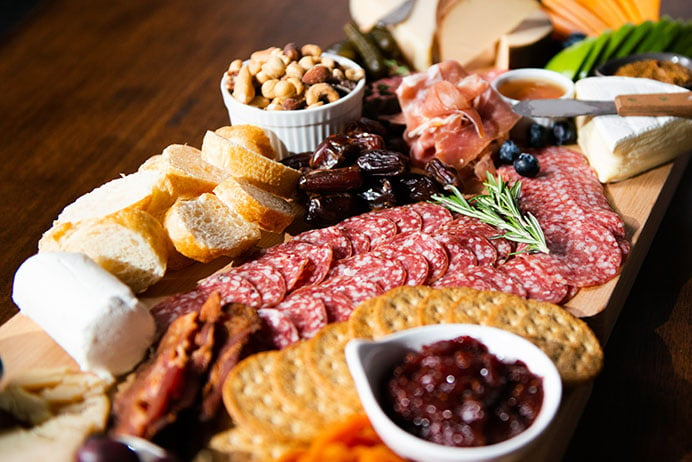 Shop the Holidays
Shop online for your staples, reserve your holiday dinner, or plan your trip to a Market Street near you.