Surprise your mom with beautiful flowers from Market Street this Mother's Day! We have a wide selection of bright and colorful flowers waiting at your local store. Already know her favorite color and flower? Place a custom order made just for her with her favorite things. If you aren't sure where to start, allow our talented floral designers to share their recommendations and prepare something beautiful! This year, we're even offering curbside pickup, just for your Mother's Day order! Call your local store to place your order.
Looking for some ideas? Take a look at what we're preparing for Mother's Day!
Fresh Flowers
A bright and colorful arrangement of fresh-cut flowers can bring some life into any room! This Mother's Day, make her feel special with a bright and colorful bouquet of her favorite flowers. Our floral designers are working around the clock to help you make this day memorable for your family!
Whether you have an idea of what you want or decide to leave it up to us, we'll make sure you have something beautiful for Mom. A few of our top statement flowers for your arrangement are roses, lilies, daisies, and tulips. Not only are these flowers perfect for spring, but they come in a wide variety of colors to make your gift even more personal and unique.
Roses
You can never go wrong with a bouquet of roses! From pink, purple, yellow, white, and orange, we have plenty of colors to show your appreciation this Mother's Day.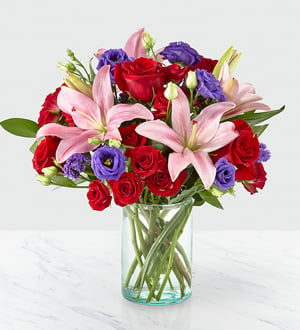 Tulips
Tulips are the face of spring! A bouquet of beautiful tulips represents elegance and grace, making this a staple in many Mother's Day mixes.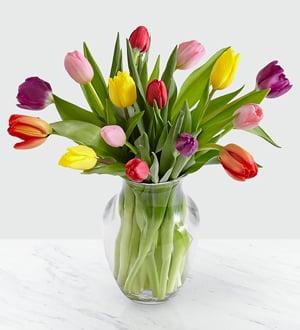 Lilies
The beautiful and fragrant lily is a symbol of humility and devotion. With several varieties and colors, they add character to any arrangement.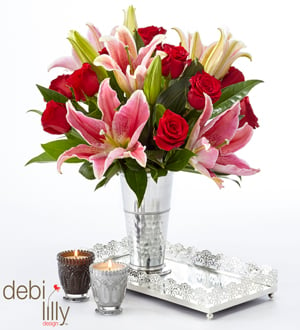 Daisies
Make any arrangement a little more lively with a bunch of colorful daisies! This cheerful flower is a favorite among many. Mix 2-3 different colors together for warm wishes.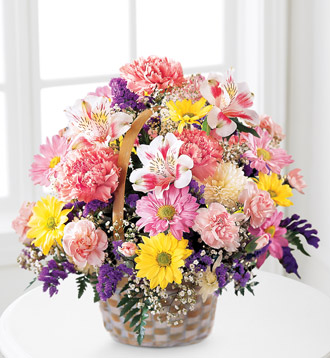 Potted Plants
Give your mom something that will continue to grow and bloom long past Mother's Day! Take a look at our wide selection of potted plants at your local Market Street! From azaleas, bulb gardens, green ivy, and more, we're sure to have just the thing you're looking for. Ask our team about upgrading your plant to a beautiful, woven basket or colorful pot. We'll even top it off with a bow!
Stop by and see us or give us a call to place your Mother's Day floral order. Need something fast? We've prepared plenty of "Grab and Go" arrangements that are perfect for picking up when you're on the way to celebrate Mom!