Post and images by guest blogger, Rebecca White, of A Pleasant Little Kitchen.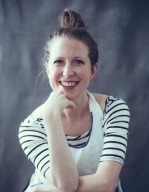 Visit her full blog or find out more about her here.
---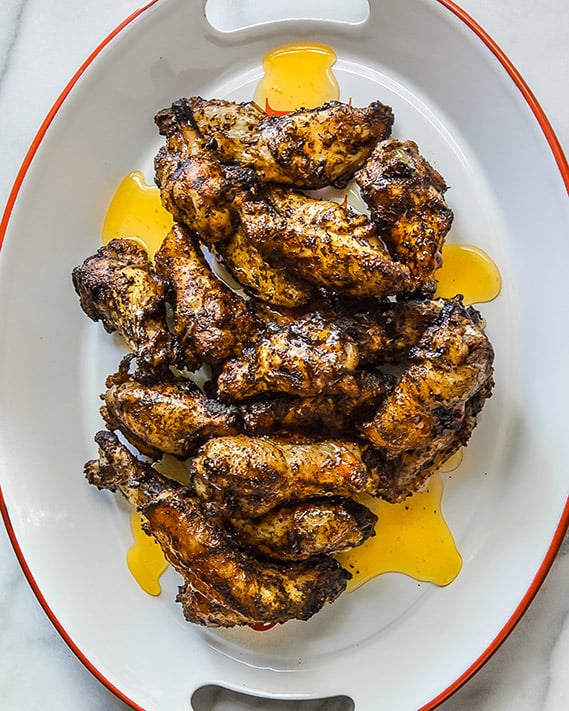 Father's Day is here and there's no better way to celebrate the men in your life than with a well thought-out dinner.
Market Street has all the ingredients needed to make a delicious, memorable Father's Day meal. From organic fresh produce to locally sourced meats—there's no other grocery store needed.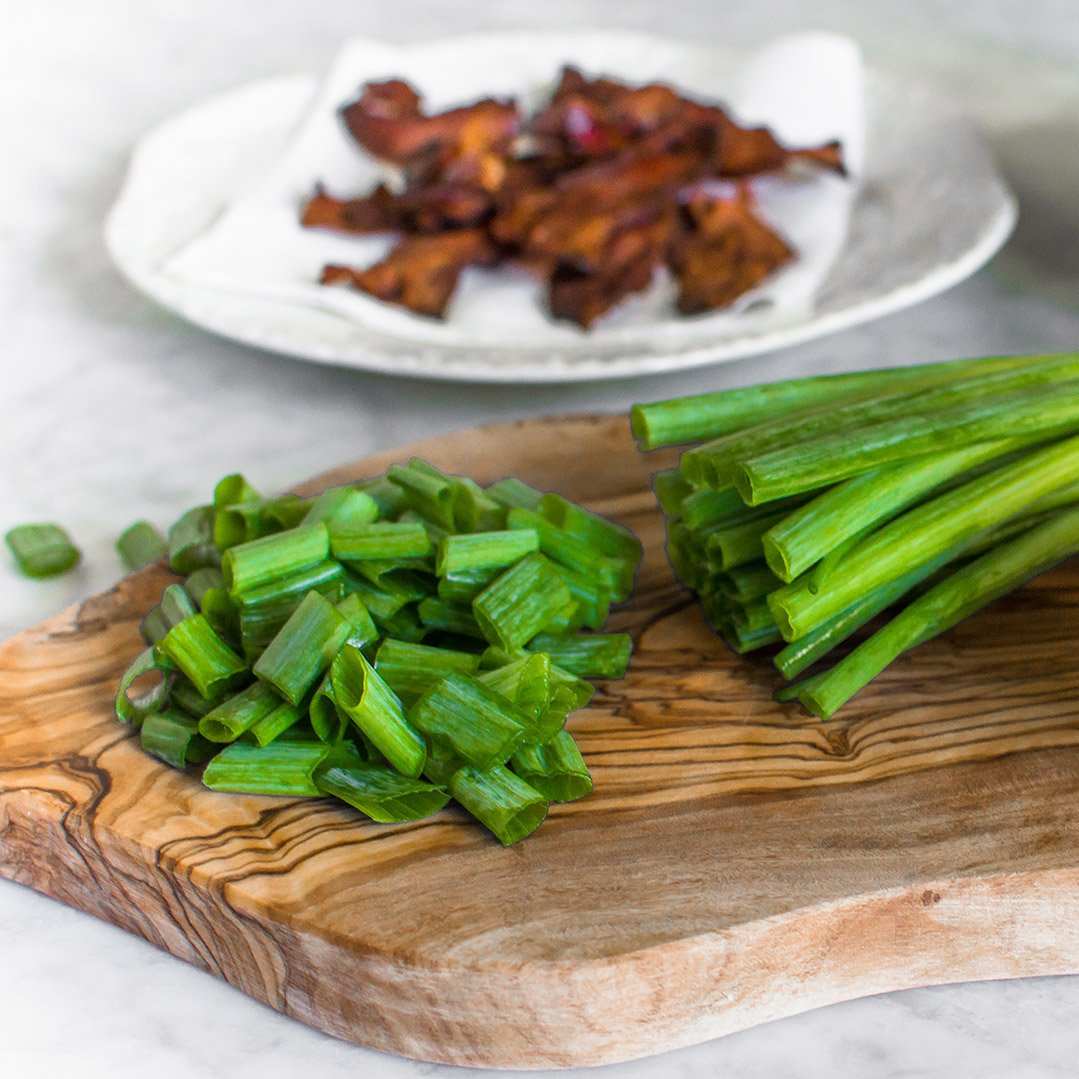 To begin this Father's Day extravaganza, start out with a toast to dad with a cold beer or a sparkling wine from Market Street's Wine and Beer Department. Try a Community Mosaic IPA or La Marca Prosecco, both are perfect pairings for the menu below and some of my favorites. And don't worry if you're buying these goodies on the day of celebration. These delicious sips are already chilled so no need to worry!
Don't forget one last detail of this homegrown celebration—presents! Market Street is your one-stop shop for Father's Day. Not only can you grab all the ingredients for this meal, the Dish Department at Market Street also has a great supplies of presents for Dad.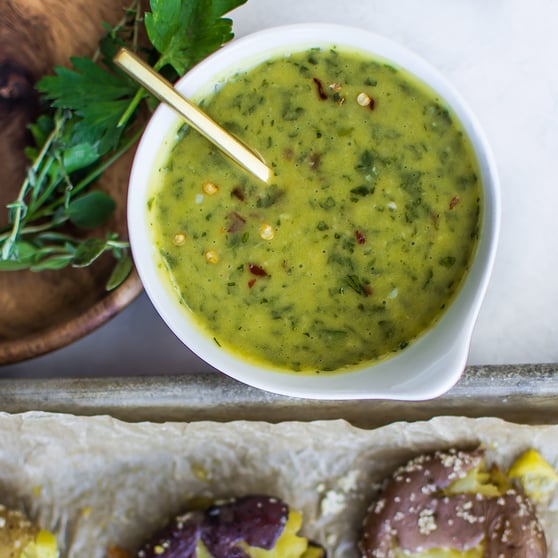 Here's to family gatherings, good food and fathers everywhere!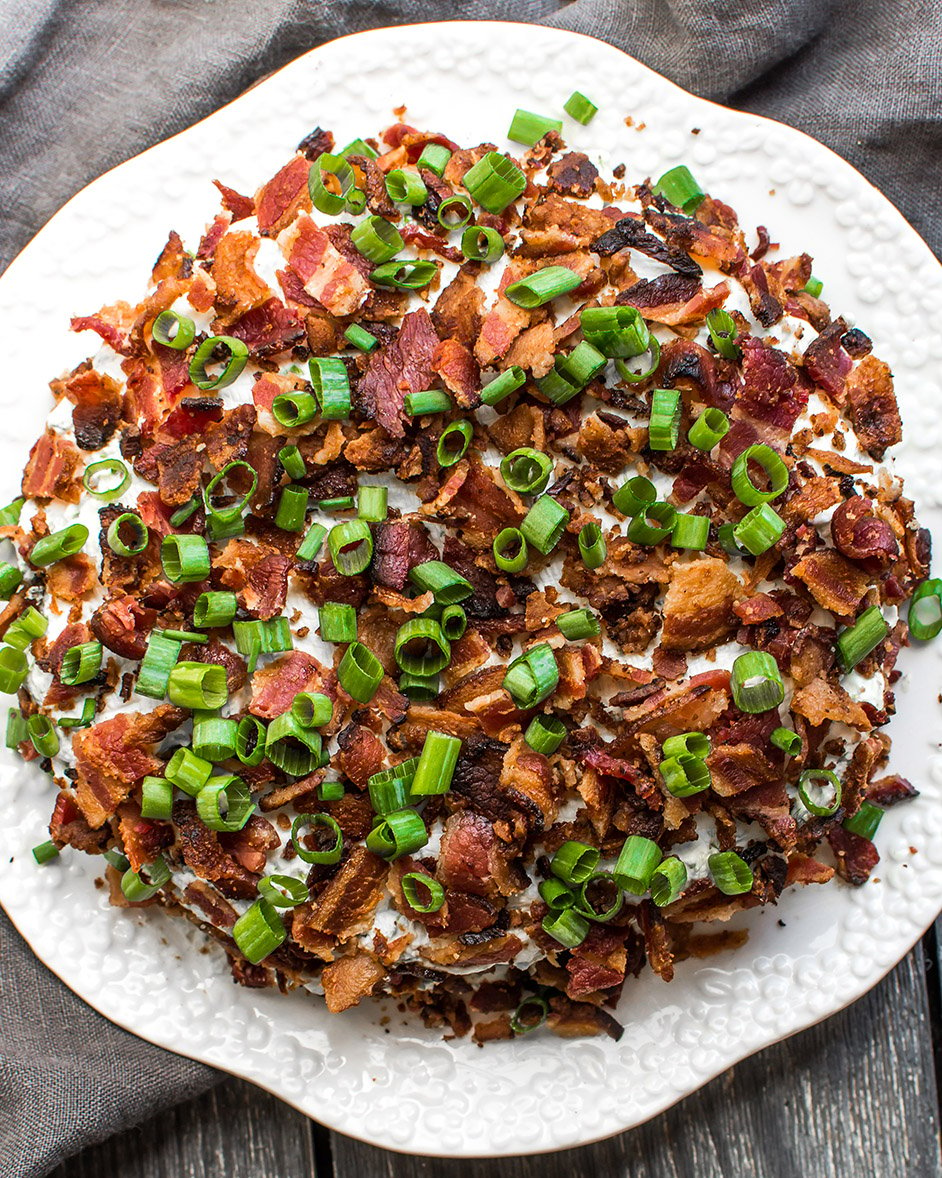 Green Onion Bacon Dip
servings vary
Author note: I love how Market Street has a variety of local Texas bacon brands to choose from to make this outstanding dip.
2 cups green onions, rough chopped
1/2 cup chives, rough chopped
juice of half a lemon
12 oz cream cheese, at room temperature
1 cup heavy cream
zest of one lemon
1/2 teaspoon kosher salt
1 pound bacon
chives, finely chopped (for topping)
In a food processor, puree the green onions, chives and lemon juice.
With a stand mixer or hand held mixer, whip the cream cheese until smooth.
While mixing the cream cheese, slowly pour in the cream.
Add the onion and chive puree, lemon zest and salt to the cream cheese mixture. Mix well to combine.
Line a sieve with a few layers of cheese cloth (with excess hanging over the sieve). Pour the dip into the sieve, cover with the excess cloth and place over a small bowl (make sure the sieve sits slightly about the bowl in order for it to drain properly). Chill overnight.
The following day, cook the bacon until crispy and set aside on a paper towel lined plate.
Once the bacon has cooled, chop it into bite sized pieces.
Remove the dip from the fridge, and uncover. Take the desired serving plate and place it on top of the sieve (make sure to align the sieve in the center of the serving plate). Holding both pieces together, carefully flip the sieve upside down (recruit a helping hand the first time you do this, it makes it easier). The dip will fall onto the serving plate. Remove the cheese cloth.
In large handfuls, cover the exposed surface of the dip with bacon. Continue this process until the entire cheese ball is coated. Sprinkle with chives. Serve chilled with tortilla chips or crackers.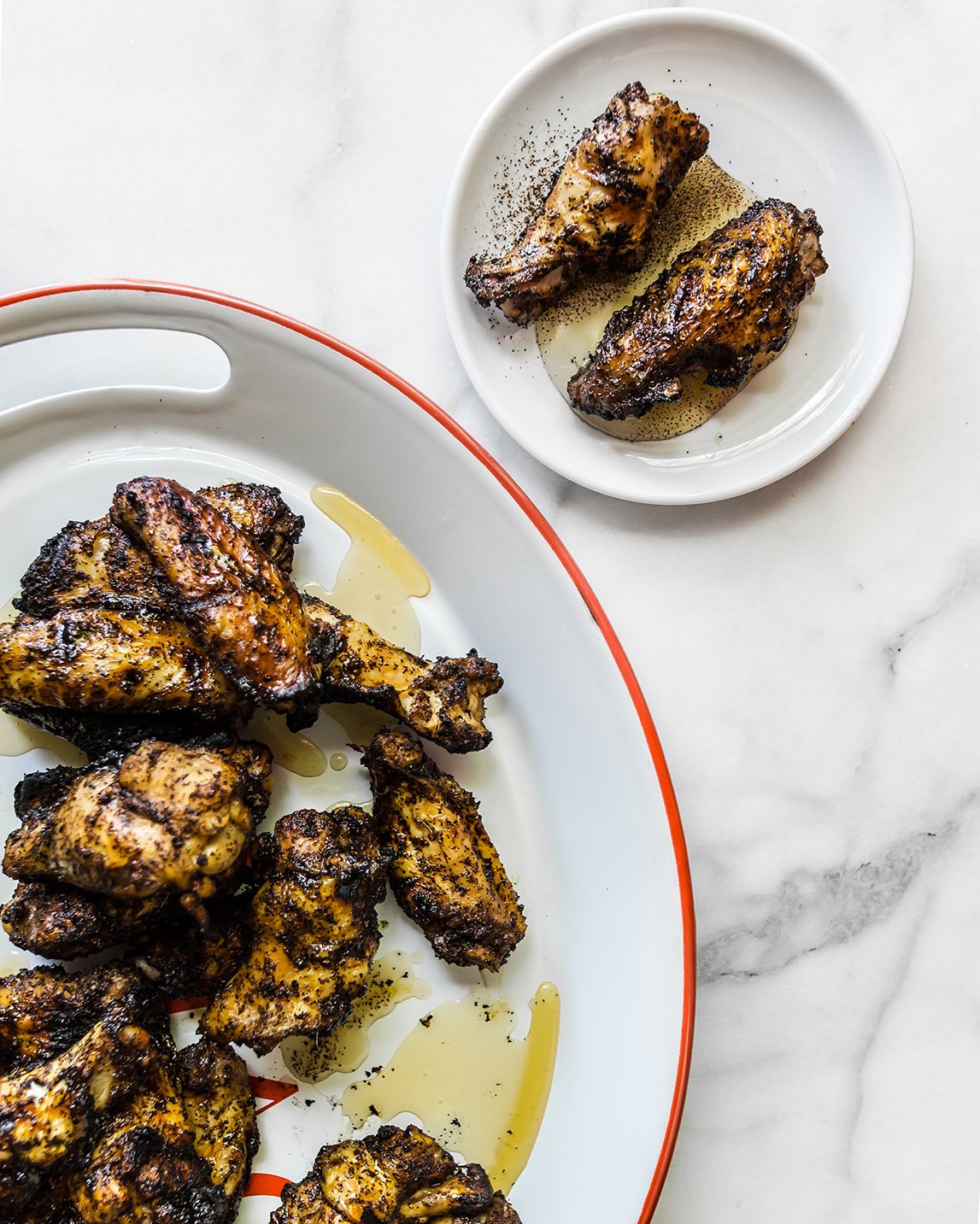 Grilled Honey Chili Chicken Wings
servings vary
Author note: Wings tend to taste better when slightly overcooked. The skin is crispier and the fatty dark meat of the wings dry out a bit leaving each bite crispy and delicious. This is personal preference of course. The cook time for these wings at 22 minutes should achieve this desired texture. Be sure to use a thermometer to check the doneness of the wings (165 degrees).
3 pounds chicken wings
2 tablespoons canola oil
1 teaspoon garlic powder
2 teaspoons kosher salt
2 tablespoons plus 2-3 teaspoons chili powder
2 tablespoons Worcestershire sauce
1/4 cup butter, unsalted
5 garlic cloves, finely chopped
3 tablespoons honey
In a large bowl, combine the canola oil, garlic powder, kosher salt, 2 tablespoons chili powder and Worcestershire sauce. Stir well to combine. Add the chicken wings and toss to coat. Let sit for 15 minutes at room temperature or up to overnight (placed in an airtight container in the fridge).
Meanwhile heat the grill to medium heat.
Place the wings onto the grill. Cook for 20-22 minutes (turning once), or until the wings are crispy and cooked through.
In a saucepan melt the butter over low heat. Add the garlic, let warm through for about 30 seconds to 1 minute (until fragrant). Pour the butter into a large bowl. Add the honey and 2-3 teaspoons of chili powder.
Place the grilled wings in the butter sauce and toss well to coat. Add additional chili powder and honey to taste. Serve warm.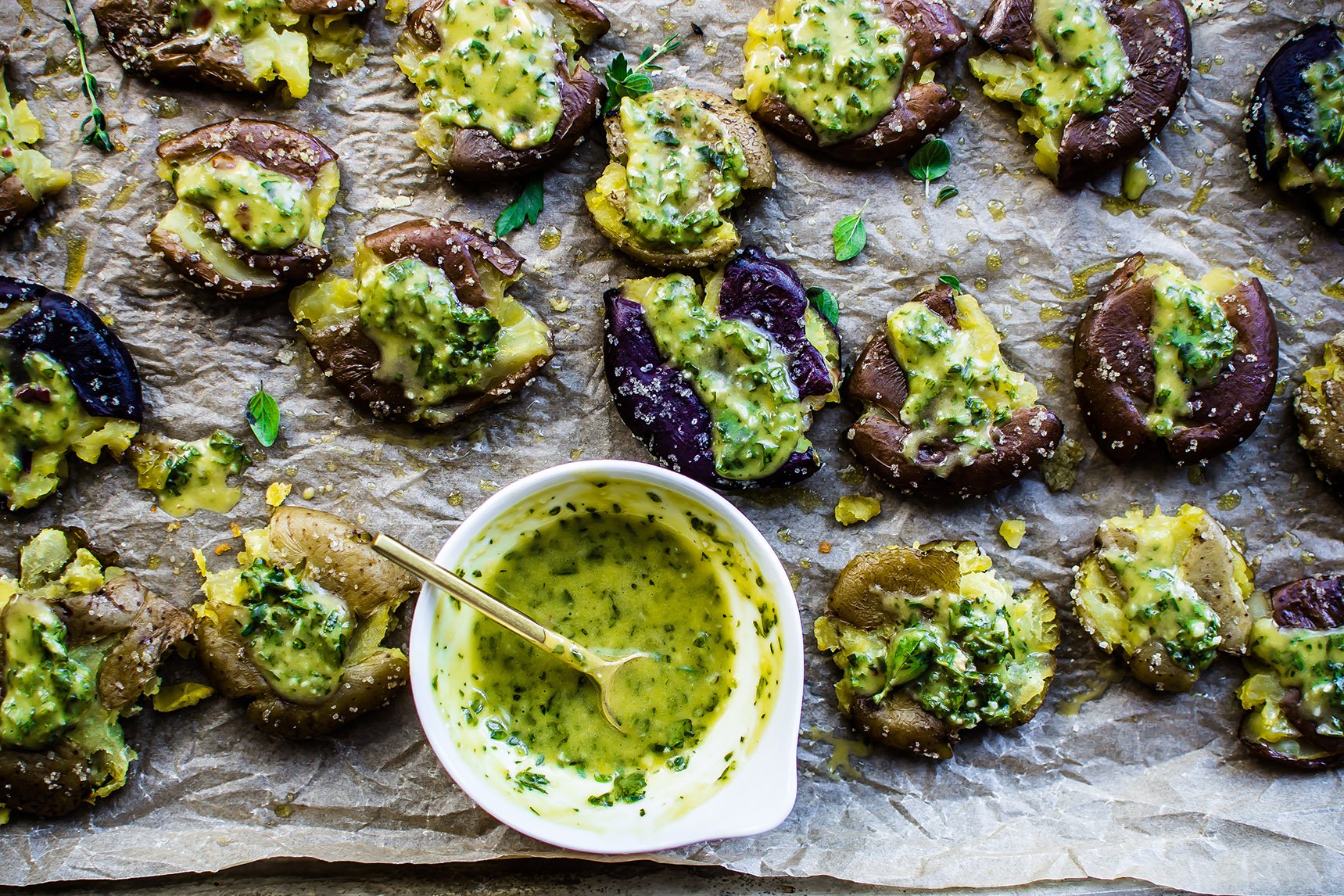 Chimichurri Smashed Potatoes
serves 6-8
chimichurri, see recipe below
3 tablespoons extra-virgin olive oil
2 teaspoons kosher salt
28 ounces (or 2 pounds) potatoes
Heat the oven to 400 degrees.
Place the potatoes in a large saucepan and fill with enough water to cover the potatoes. Place on the stovetop. Bring the potatoes to a boil and cook until the potatoes are easily pierced with a fork, about 20-25 minutes.
Meanwhile, in a large bowl, combine the olive oil and salt. Set aside.
Strain the cooked potatoes from the water. Place the potatoes in the olive oil mixture mixture. Toss and stir to coat the potatoes.
With a slotted spoon, place the potatoes on a rimmed baking sheet (for easy clean-up line the baking sheet with foil).
With the back of a spatula, or a large spoon, press down on the center of the potatoes until they are "smashed." Continue to do this with every potato.
Drizzle the any leftover oil and salt mixture on top of the potatoes.
Place in the oven and roast for 15-20 minutes, or until the tops are slightly crispy. Remove from the oven and drizzle the chimichurri onto the potatoes. Serve immediately.
for the chimichurri
3/4 cup fresh parsley, lightly packed (leaves and thin stems only)
2 tablespoons fresh oregano, lightly packed
1 tablespoon fresh thyme
5 garlic cloves, quartered
1 teaspoon kosher salt
1/2 cup extra-virgin olive oil
1/3 cup red wine vinegar
1 teaspoon dry red pepper flakes
Place all ingredients into a food processor, except for the red pepper flakes. Puree until herbs and garlic are chopped and the ingredients are well incorporated.
Pour into a glass container and stir in the red pepper flakes. Cover and store in fridge for at least 1 hour.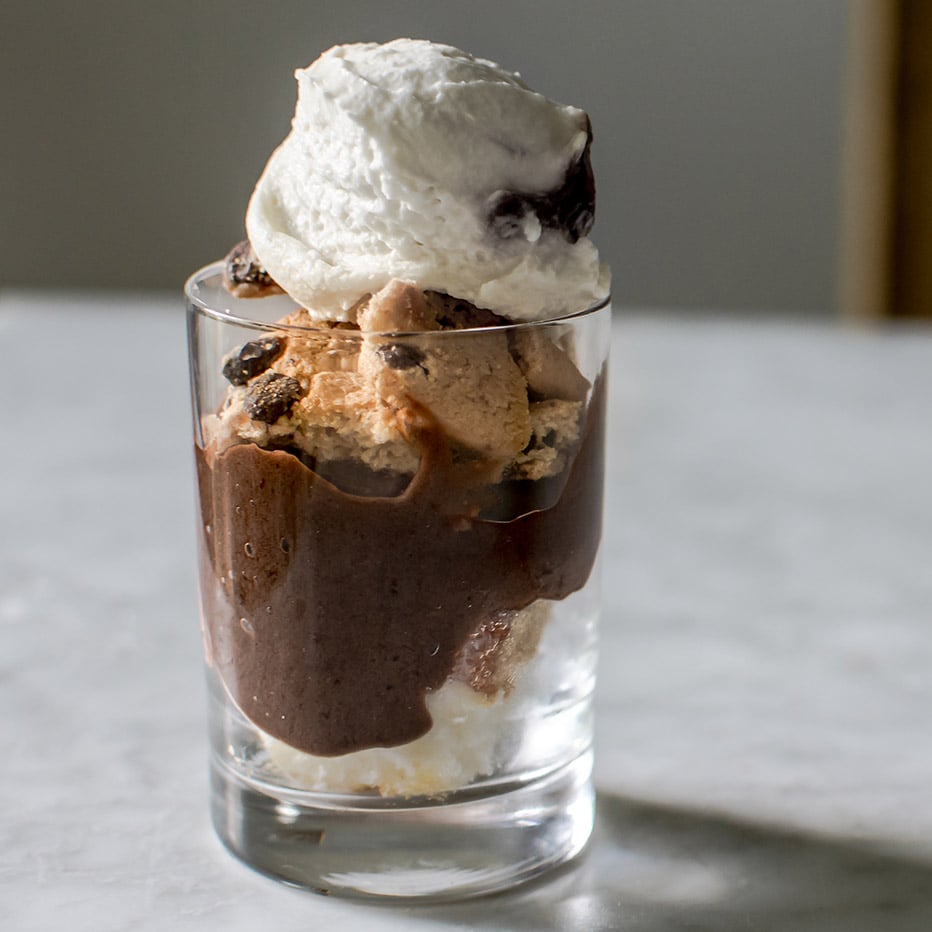 Chocolate Chip Dessert Shooters
servings vary
Author note: These dessert shooters can be made up to 2 hours before service. Feel free to use store bought caramel sauce and whipped cream
3 cups angel food cake, crust removed and diced into 1 inch cubes
chocolate pudding, chilled
chocolate chip cookies, crumbled
caramel sauce, see recipe below
whipped cream
In shot glasses, or preferred serving vessel add a bottom layer of angel food cake.
Top the angel food cake with a few spoonfuls of chocolate pudding. Cover the pudding with crumbled chocolate chip cookies.
Finish the dessert shooter with caramel sauce, whipped cream and crumbled cookies. Serve immediately.
for the caramel sauce
1/4 teaspoon cream of tartar
1 1/2 cups sugar
6 tablespoons water
6 tablespoons unsalted butter, cut into small cubes
3/4 cup cream
1 teaspoon kosher salt
Add 3/4 cup of sugar, cream of tartar and water into a small saucepan. Cook over medium heat for six minutes, or until the sugar is dissolved.
Add the remaining 3/4 cups of sugar to the sauce pan and increase the heat to high. Stir well. Bring to a boil and continue to cook for an additional 7-8 minutes, or until the sugar is a golden amber color. Stir occasionally.
Remove from the heat and add the butter, stirring constantly. Slowly add the cream in about 4-5 batches. Stirring constantly.
Add the salt and stir to incorporate.
Let cool for 5 minutes. Serve warm or at room temperature.
Store up to 3-4 weeks.