Post and images by guest blogger, Rebecca White, of A Pleasant Little Kitchen.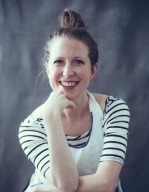 Visit her full blog or find out more about her here.
---
We all have Easter food traditions whether a Sunday brunch or a late afternoon luncheon after church, Easter afternoon gathering memories fill our hearts for many of us.
Throughout my childhood, Easter luncheon was fried chicken followed with a dessert of pound cake and strawberries. To be honest, I didn't even know that Easter ham was a tradition until later in life (click here for an Easter ham and three unique sauces recipe).
This year, try an Easter menu that is make-ahead friendly and a bit untraditional. You might find joy in embracing a new approach that will forever change your food memories.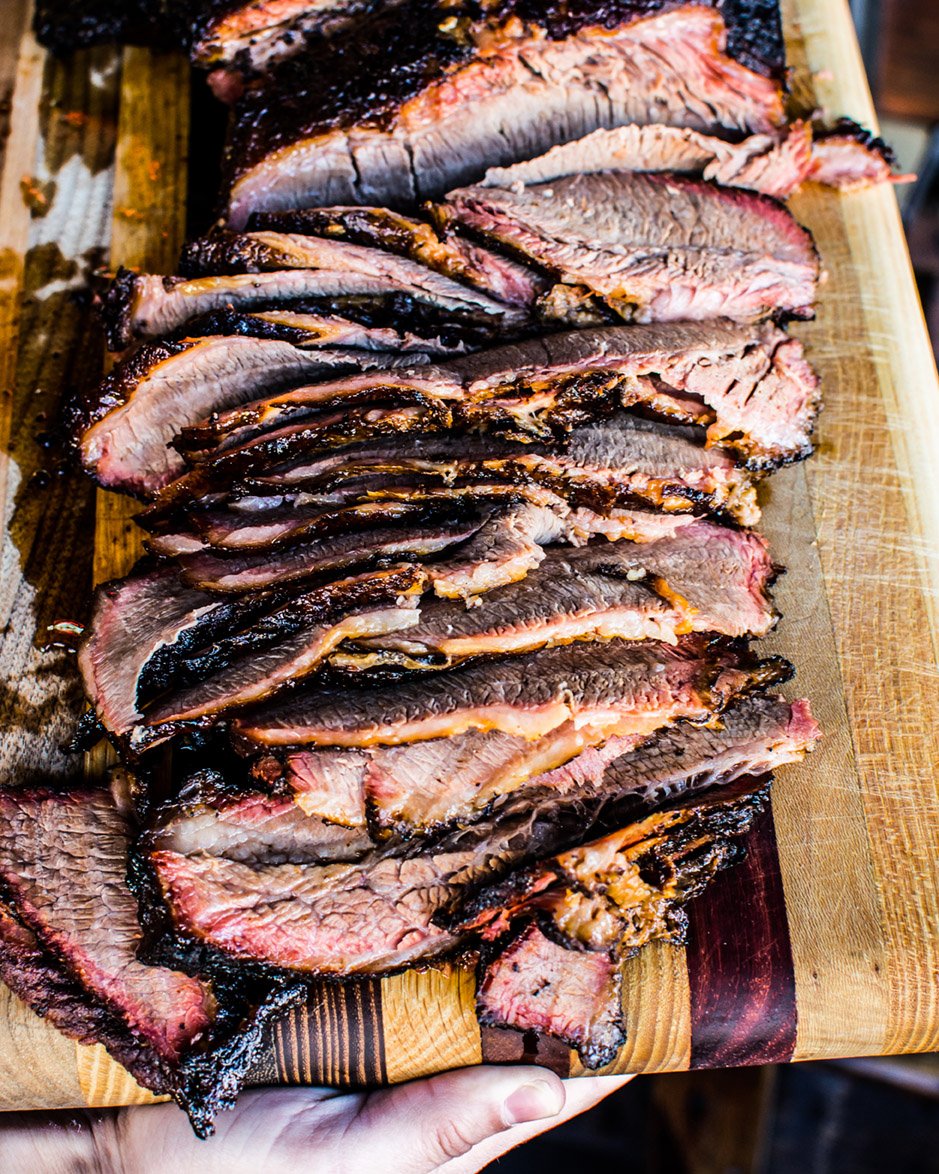 Smoked Brisket with Comeback Sauce
for the Smoked Brisket
Author note: Market Street's brisket selection is on point. If you're lucky, you might even catch a sale on this large cut of meat.
If you prefer more crust on brisket, use your favorite grill rub to coat the brisket before smoking. A meat thermometer will help guarantee the brisket does not get over cooked. Remember, quality meat makes a difference in the outcome of a smoked brisket. Once the brisket reaches 195 degrees, use a wooden skewer to check for doneness. The skewer should slide in and out of the meat with ease. I prefer to use oak as the smoking wood. It is good to periodically check the smoker to make sure it maintains heat properly. There are fancy gadgets that will allow you to monitor the meat temperature via smart phone. When you remove the brisket from the heat, you can wrap it in foil and store in a cooler for up to 3 hours before serving.
4 pounds trimmed brisket flat
7 teaspoons salt
4 teaspoons pepper
Evenly coat the brisket with the salt and pepper combination.
Prepare grill or smoker for 225 degrees. Once it reaches 225 degrees allow the grill to maintain this heat for at least 30 minutes before beginning. Adjust as necessary to keep the temperature between 225 and 250.
Insert an oven safe meat thermometer into the brisket. Place brisket on the grill.
Smoking time is about 10 1/2 hours, but once the internal temperature reaches 195 degrees, probe for doneness. If the meat is still 'tight', wait another 15 minutes and probe again.
for the Comeback Sauce
1 1/2 cups mayonnaise
1/2 teaspoon smoked paprika
1/2 teaspoon dry mustard
2 tablespoons prepared horseradish
2 tablespoons Worcestershire sauce
2 tablespoons ketchup
2 tablespoons hot sauce
2 tablespoons whole grain mustard
juice of 1 lemon juice
2 garlic cloves
Combine the ingredients into a medium sized bowl and stir well. Place into the fridge to chill until ready to use.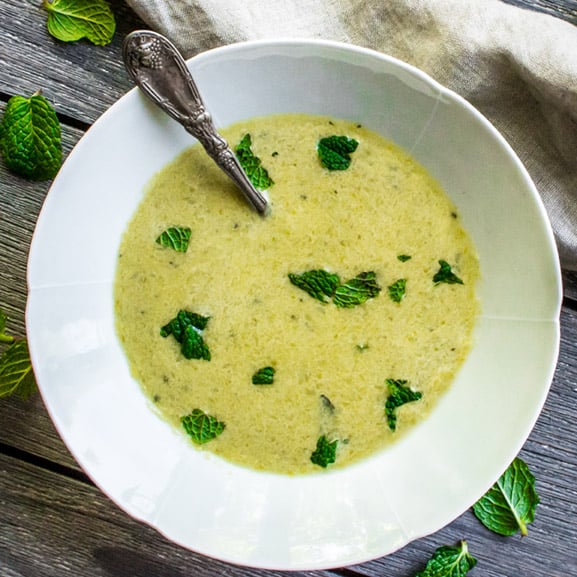 Asparagus Soup
Serves 6
Author note: Easter ushers in spring and so does Market Street's produce department. Be on the lookout for the best asparagus of the year during the spring months. This soup is freezer friendly, however if planning to freeze, omit the cream until the soup is thawed and warming up.
2 tablespoons unsalted butter
1 onion, rough chopped
5 garlic cloves, crushed
2 pounds of asparagus, ends trimmed and stalks cut into thirds
6 cups chicken stock
2 teaspoons kosher salt
1/3 cup tarragon leaves
zest of 1 lemon
2/3 cups heavy cream
fresh mint leaves, torn, for topping
Instructions
In a large pot, add the butter and warm over medium heat until melted. Add onion and garlic, cook until softened, about 5 minutes. Stir occasionally.
Add the asparagus and salt, stir well. Cook for an additional 5 minutes
Pour the chicken stock into the pot and increase the heat. Bring to a boil, and then reduce to a simmer. Simmer uncovered for 10-15 minutes.
Add the tarragon and stir. In batches, add the soup into a food processor. Puree until the texture is smooth. Pour the soup back into the saucepan. Add the cream and lemon zest. Heat through, or if the soup appears too watery, continue to simmer until the soup has reduced and thickened. Stir frequently to prevent burning.
Serve warm with torn mint leaves.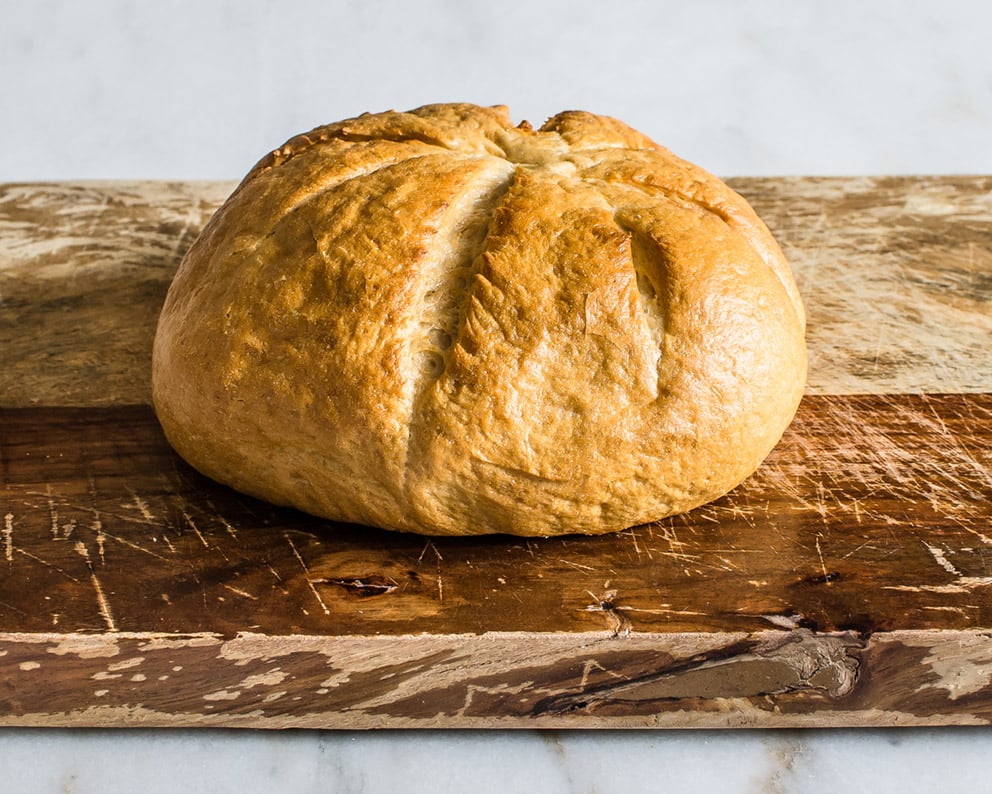 Bakery Bread with Bakery Butter
Don't worry about who's bringing the rolls to your Easter luncheon; Market Street is! Whether it's a French baguette or a rustic sourdough, Market Street's bakery has freshly baked bread that will be a beautiful addition to any Easter table. Don't forget to grab some bakery made compound butter. The flavors abound: Garlic herb! Parmesan pepper! Lemon herb!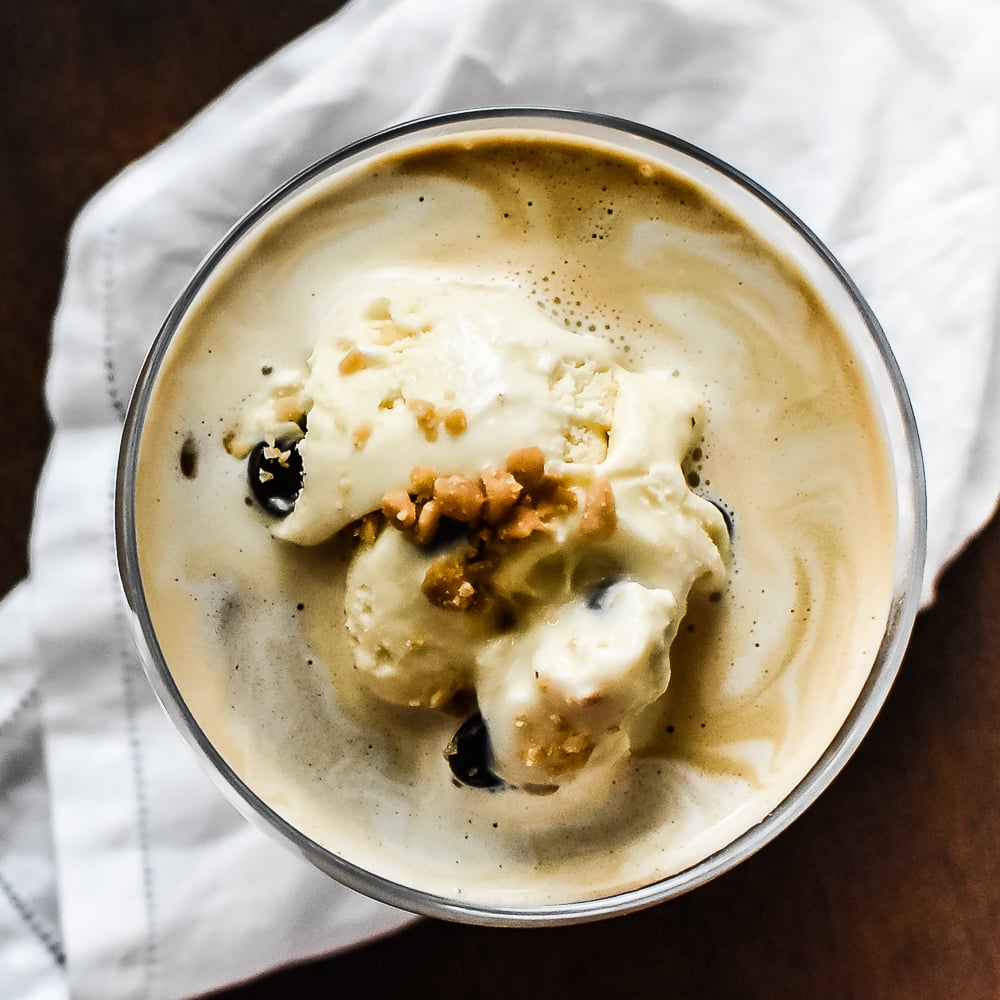 Affogato
Author note: An Affogato is an Italian ice cream and espresso dessert. The beauty of this recipe is that the ice cream served can range from your favorite simple vanilla ice cream to a decadent chocolate concoction. Market Street has the best ice cream selection from the beloved Texas brand, Blue Bell to the sensational Tillamook. Use whichever ice cream meets your craving and budget.
vanilla ice cream
espresso shot (or very strong, hot coffee)
Place the ice cream scoop into serving cups. Top with espresso and serve immediately.