Post and images by guest blogger, Rebecca White, of A Pleasant Little Kitchen.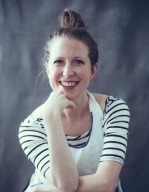 Visit her full blog or find out more about her here.
---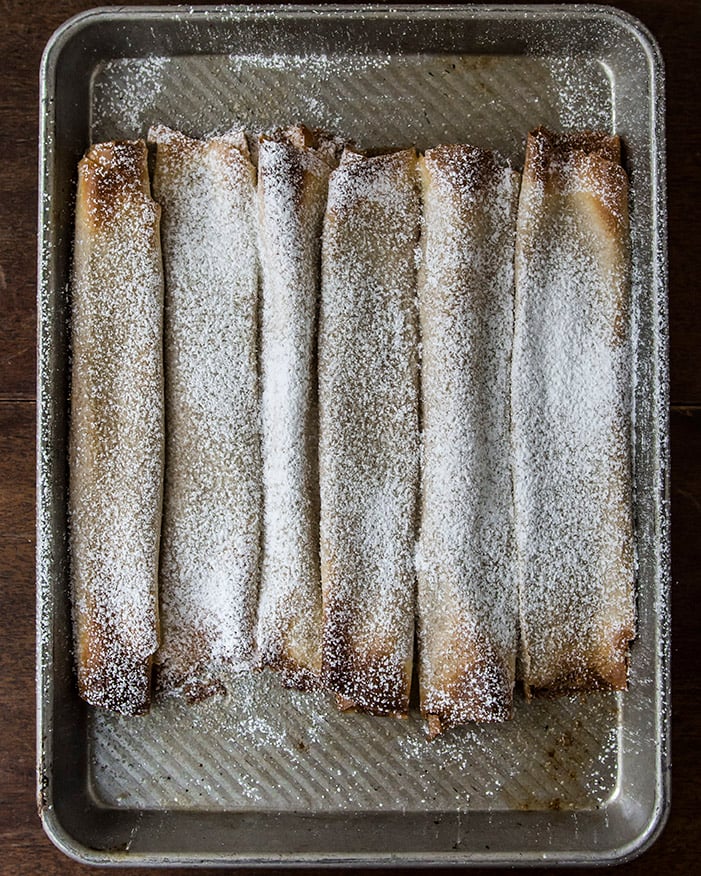 Sweet treats during Christmas time can be magical. From cookies to ice cream, from pies to cakes the world of baked goods abound. This year try something a bit unique with the help of Market Street's fantastic selection of baking goods.
Crêpes, thin French pastry sheets can be used for either savory or sweet dishes. Whether filled with chicken and mascarpone or chocolate and fruit crepes have a variety of ways to be served.
While wandering the baking aisle at Market Street I stumbled across a jar of goodness: cookie butter. This spreadable sweet treat can be used in a variety of ways. Since I already had a package of crêpes that I had discovered in the produce department I felt like the French classic needed to be filled with cookie butter for a Christmas time treat.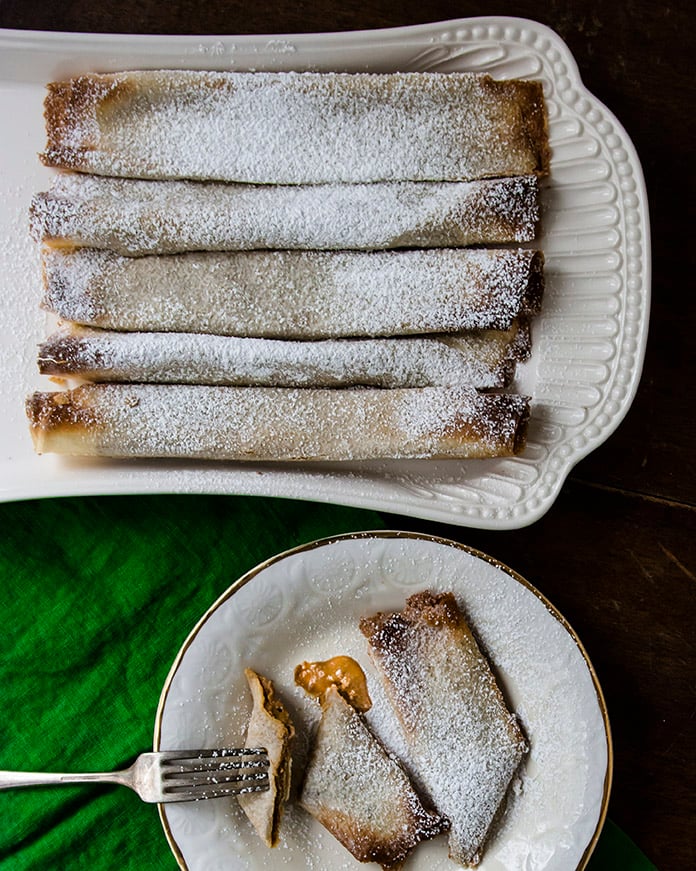 Swift and easy to assemble, Cookie Butter Crêpes are an easy Christmas time dessert, perfect for a holiday party or even a Christmas morning breakfast surprise.
From the package of 10 crepes take one crêpe at a time and place a hearty smear of cookie butter inside the crêpe. Gently roll into cylinders and then place into a small rimmed sheet pan (seam side down). Continue this process until desired amount of crepes are filled. Brush the crepes with melted butter and a sprinkling of powdered sugar. Once baked and warmed through this new favorite will be eaten in a flash!
This simple to make Christmas treat will become a holiday tradition bound to please the young, the old and even said Nick. Merry Christmas!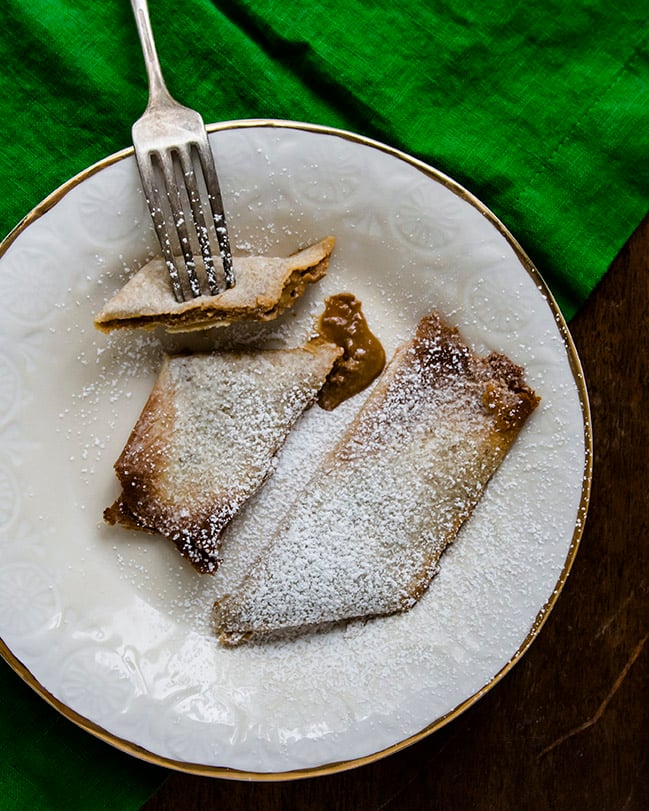 ---
Cookie Butter Crepes
servings vary
10 crepes
cookie butter
3 tablespoons unsalted butter, melted
powdered sugar
Heat the oven to 500 degrees. Brush a baking dish or rimmed sheet pan with a small amount of the melted butter, reserving the remaining amount to top the crepes.
Smear a generous amount of Cookie Butter inside the crepe. Roll into cylinders and place seam side down in the sheet pan. Continue this process until all desired crepes are used or the baking dish full. Brush the crepes with butter and then top with powdered sugar
Place into the oven and bake for 4 to 6 minutes, or until the crepes are warmed through. Remove from the oven and serve warm.