Post and images by guest blogger, Rebecca White, of A Pleasant Little Kitchen.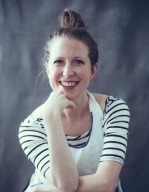 Visit her full blog or find out more about her here.
---
There's nothing like the joyful bounty of Thanksgiving leftovers.
Whether it's the evening following the Thanksgiving feast or a few days after, I enjoy raiding the refrigerator to see what kind of treasures await.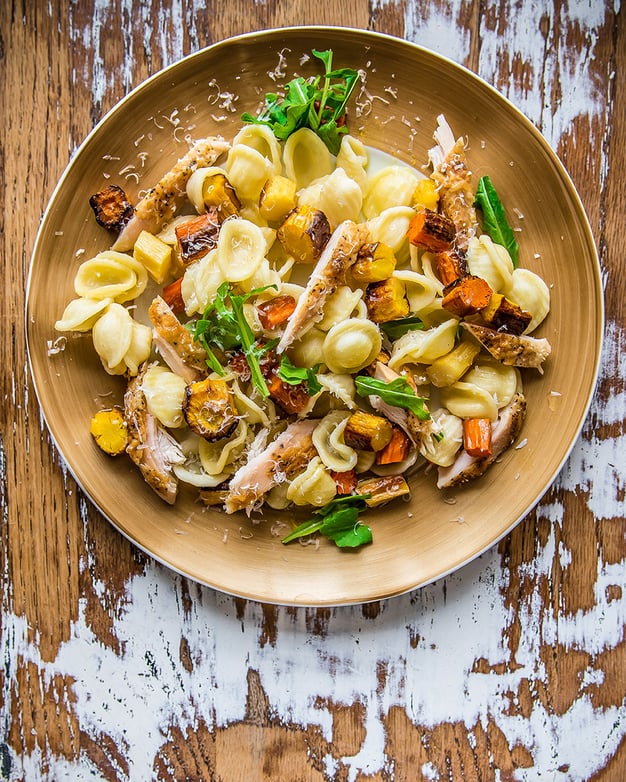 There are many delicious ways to utilize Thanksgiving leftovers. From Apple Cider Popsicles to Turkey Manchego Sliders Thanksgiving leftovers are abundant and versatile. This year I want to encourage you to grab the scraps from roasted vegetables and add them to pasta to make delicious leftover Thanksgiving meals.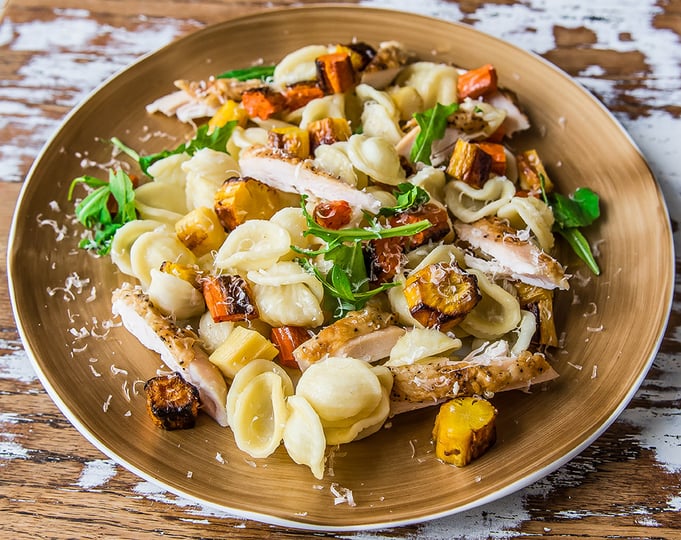 Pasta is the perfect ingredient to combine with Thanksgiving leftovers: it's filling and requires minimal ingredients to create a tasty meal. Plus, if you've ever walked down the pasta aisle at Market Street you know that the pasta options abound! From bucatini to gnocchi and ziti to gluten free shapes, there are options for everyone!
The other fun element to this Thanksgiving Leftover Pasta is cheese. I love how many options Market Street has available—the world of cheese is at your fingertips!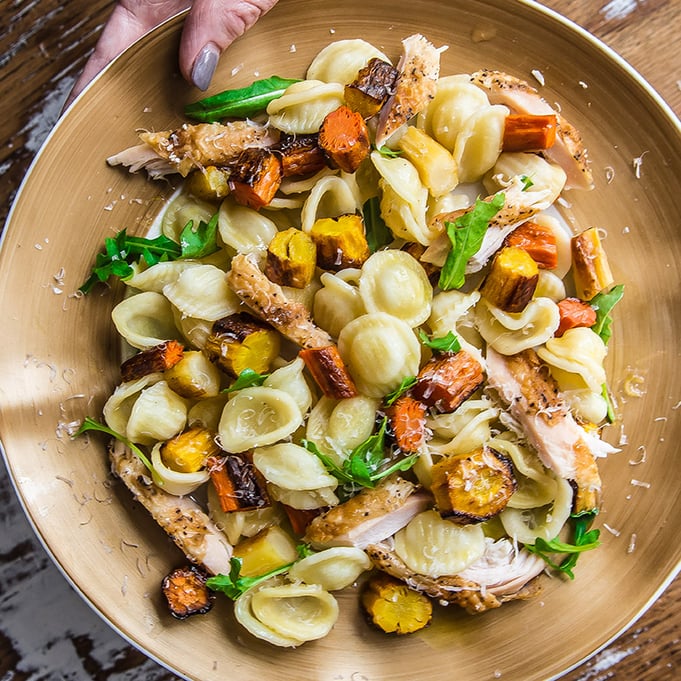 A simple combination of pasta, cheese, meat, veg and olive oil is all that is necessary to whip up a hearty and oh-so-delicious Italian meal. Thankfully, Thanksgiving typically has loads of those kinds of leftovers.

Get creative! Have fun! And Happy Leftovering!
---
Thanksgiving Leftover Pasta
servings vary
cavatelli pasta (or your favorite small pasta shape)
leftover roasted carrots (see recipe below), cut into bite-sized pieces
leftover turkey meat, cut into bite-sized pieces
arugula
extra-virgin olive oil
freshly grated parmesan
kosher salt
Cook the pasta and strain.
While the pasta is cooking, warm the leftover turkey meat and roasted carrots (I prefer in a skillet with a touch of olive oil).
Toss the warm pasta with parmesan. Continue to toss the pasta with a handful of arugula turkey and carrots.
Place into serving bowls and top with a touch of olive oil, salt and parmesan to taste.
for the roasted carrots
2 pounds carrots with greens
2 tablespoons extra-virgin olive oil
3/4 teaspoon kosher salt
2 teaspoons fresh thyme
lemon juice
1/2 cup (or more) carrot greens, chopped
Heat the oven to 425 degrees.
Place the olive oil, salt and thyme into a small mixing bowl stir well to combine.
Thoroughly wash the carrots and the greens. Pat dry.
Remove the carrot greens set aside. Peel the carrots.
Evenly spread the carrots on a rimmed baking sheet. Drizzle the oil mixture evenly on top of the carrots. Toss the carrots and coat well with the oil mixture.
Place the carrots into the oven and roast for 27 to 30 minutes.
Remove from the oven and top with a squeeze of lemon juice. Serve warm, at room temperature or chilled.