Author note: The amount of shrimp can be adjusted to how many you are serving.
serves 4
1 tbsp coconut oil
1/2 cup diced onions
4 cloves of garlic, crushed
4 cups low-sodium chicken stock
1 14-ounce can coconut milk
2 sticks, lemongrass, broken in half
1 bell pepper, cut into bite-sized slices
1/2 tsp ground ginger
1/2 tsp kosher salt
bundle of basil leaves, tied together
1 serrano, chopped
1/4 tsp red chili flakes (optional)
1 ½ to 2 lbs shrimp
1 tbsp fish sauce
3 tbsp lime fresh lime juice
chopped fresh cilantro, for topping
torn fresh basil, for topping
lime wedges, for serving
cooked rice or rice noodles, for serving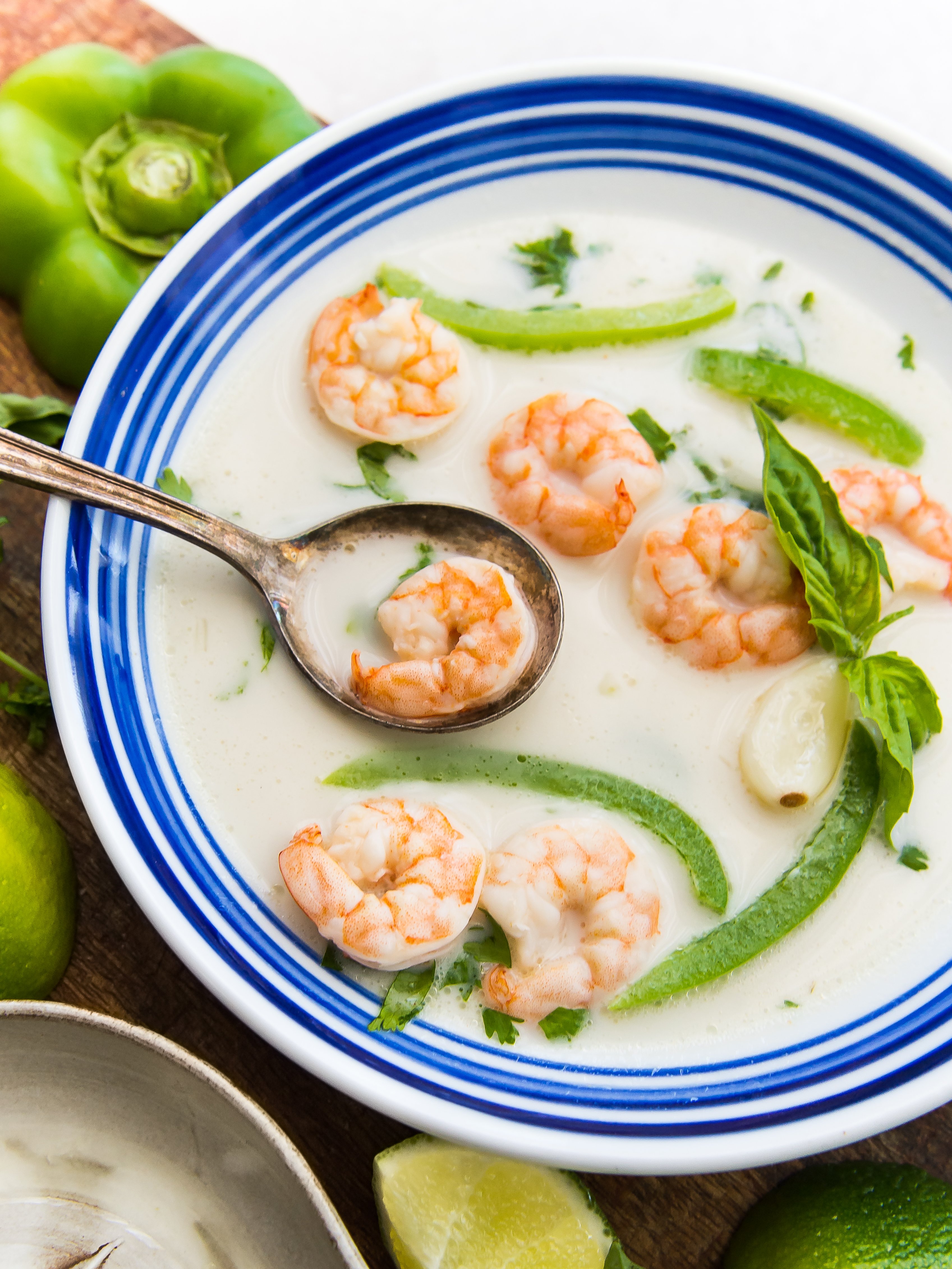 In a large saucepan, melt the oil over medium heat. Add the onions and garlic cloves and cook for 8 minutes. Add the chicken stock, coconut milk, lemongrass, bell pepper, ginger, salt and bundle of basil leaves. Simmer for 15 minutes.
Add the serrano, chili flakes, shrimp, fish sauce and lime juice. Simmer until the shrimp is cooked, about 6 to 8 minutes. Ladle the shrimp and sauce into soup bowls. Top with chopped cilantro and fresh basil leaves. Serve with rice or rice noodles and lime wedges.