Post and images by guest blogger, Rebecca White, of A Pleasant Little Kitchen.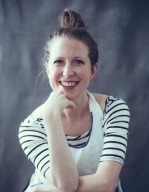 Visit her full blog or find out more about her here.
---
Pumpkin recipes do not have to be sweet. In fact, pumpkin can create quite the savory dish.
While we are used to pumpkin pairing well with brown sugar, marshmallows and nuts, pumpkin also pairs well with peppers, gruyere, cumin, garlic and even lobster. As you can tell, pumpkin is a versatile fruit that begs to be used in several ways.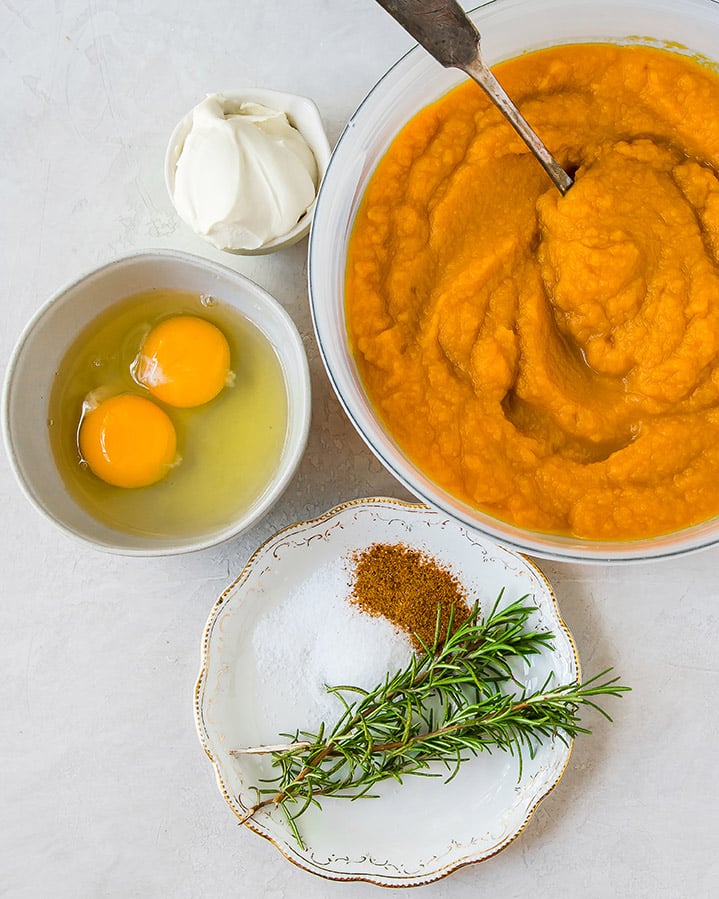 Market Street knows how to celebrate the versatility of these orange beauties. Pumpkin Perfected takes it to a whole other level from the picture-perfect pumpkins that greet shoppers at the storefront to the pumpkin delicacies scattered throughout the store.
Last year I stuffed a pumpkin for my Thanksgiving Day centerpiece. And while I love working with fresh pumpkin, I do not turn my nose at canned pumpkin either.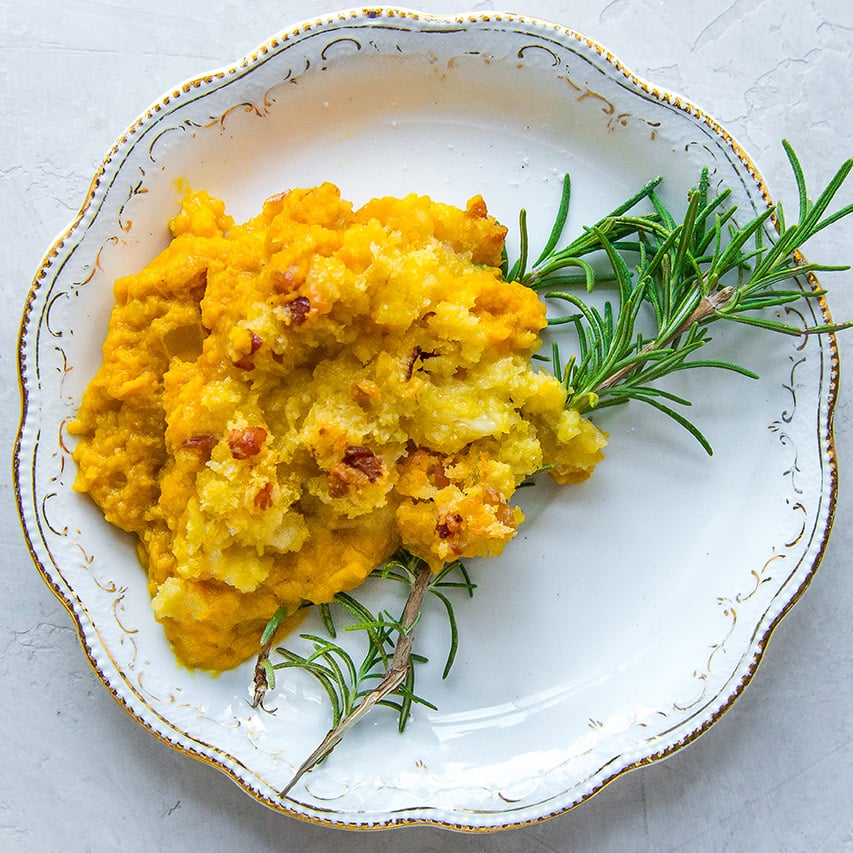 This year I want to surprise my guests with a savory pumpkin casserole. Typically, pumpkin casseroles are sweet and topped with pecans and marshmallows. This sweet dish is a beloved staple at our Thanksgiving dessert spread. This year, the sweet pumpkin casserole is going to have a savory partner.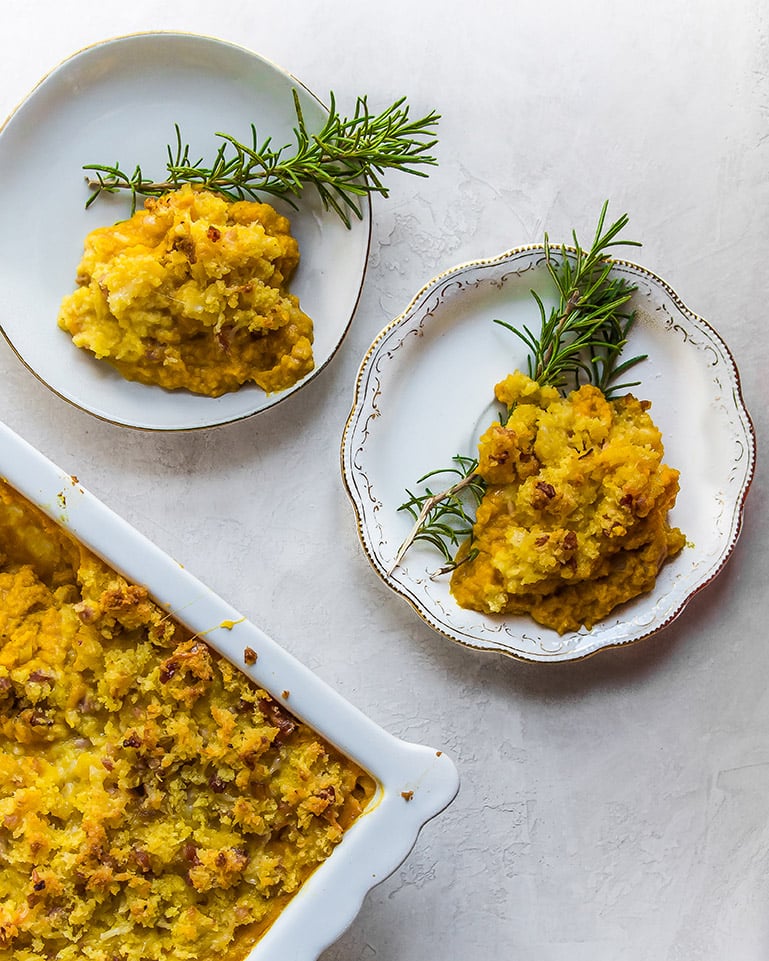 This casserole involves layers of flavor (onions, rosemary and nutmeg) and is topped with pancetta and gruyere breadcrumbs. These components combined and baked in the oven become a salty, creamy and crunchy side dish that's begging to be plated next to the turkey.
I love making new food traditions (especially during the holidays!) and this pumpkin casserole does just that. It is savory, pumpkin-y and oh so tasty—it's Pumpkin Perfected!
---
Savory Pumpkin Casserole
Serves 8
Ingredients:
3 tablespoons unsalted butter
1 cup onion, diced
5 rosemary sprigs
2 15-ounce cans of pumpkin
4 ounces mascarpone
1/4 teaspoon ground nutmeg
1 1/2 teaspoons kosher salt kosher salt
2 eggs
4 ounces pancetta, diced
1 cup panko breadcrumbs
1/2 cup heavy cream
1 cup Gruyere cheese, grated
2 egg yolks
1/2 cup dry white wine (I use Pinot Grigio)
Directions:
Heat the oven to 375 degrees.
Place 2 tablespoons butter, onion and 2 rosemary branches into a skillet and cook for 5 minutes over medium heat. Remove from the heat and let cool for 10 minutes. Remove the rosemary.
While the onions are cooking, combine the pumpkin, mascarpone, nutmeg, salt and eggs in a large bowl. Stir well to mix. Once the onion mixture has cooled, add the onions to the pumpkin mixture. Stir well to combine.
In a medium sized bowl combine the egg yolks, cream and gruyere. Mix well. Set aside.
Place the skillet back onto the cooktop (it's okay if a few onions remain in the pan) and add 1 tablespoon of butter, pancetta and 3 rosemary sprigs. Over medium to medium-high heat let the pancetta crisp, about 8 minutes.
Add the panko to the skillet and let them absorb the butter and pancetta fat, about 30 seconds. Remove the panko pancetta mixture from the heat and add to the egg yolks mixture. Stir to combine.
Place the skillet back onto the heat and deglaze the pan with the wine. Bring to a simmer and let reduce by half. Pour the wine mixture into the pumpkin puree and stir well to combine.
Pour the pumpkin mixture into a medium-sized baking dish. Top with the panko pancetta mixture. Bake in the oven for 35-40 minutes or until the top is browned and bubbly and the pumpkin is set. Serve warm.