Post and images by guest blogger, Rebecca White, of A Pleasant Little Kitchen.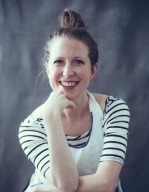 Visit her full blog or find out more about her here.
---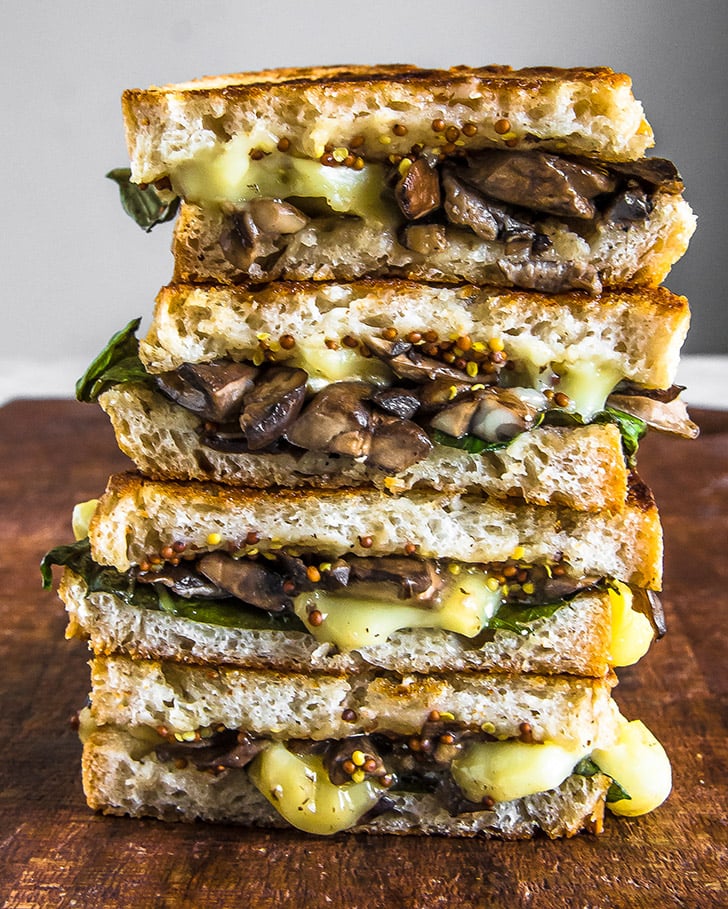 Brie is an often overlooked grilled cheese ingredient. I'm not for sure why.
Named for its region of origin in France, this buttery, creamy and soft ripened cow's milk cheese is wanting to be stocked in your kitchen to be used on your next grilled cheese.
Why brie, you ask?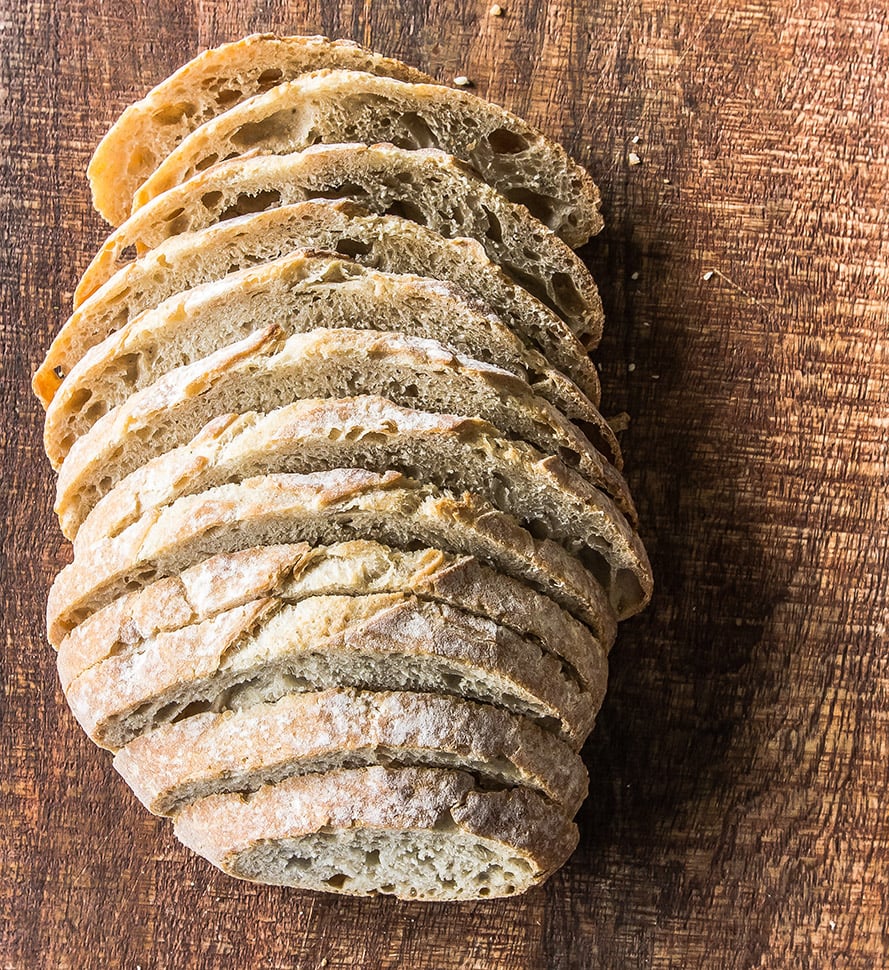 One, for its melt-ability. Brie melts beautifully. Place sliced pieces of brie on crusty French bread (fresh from Market Street's bakery, please!) and place it into the oven. In no time, you will have the most simple and delicious cheese toast!
Second, for its compatibility. Brie goes well with a variety of ingredients. From mustards to strawberries, pistachios to chicken… the pairings of brie with other ingredients seem endless.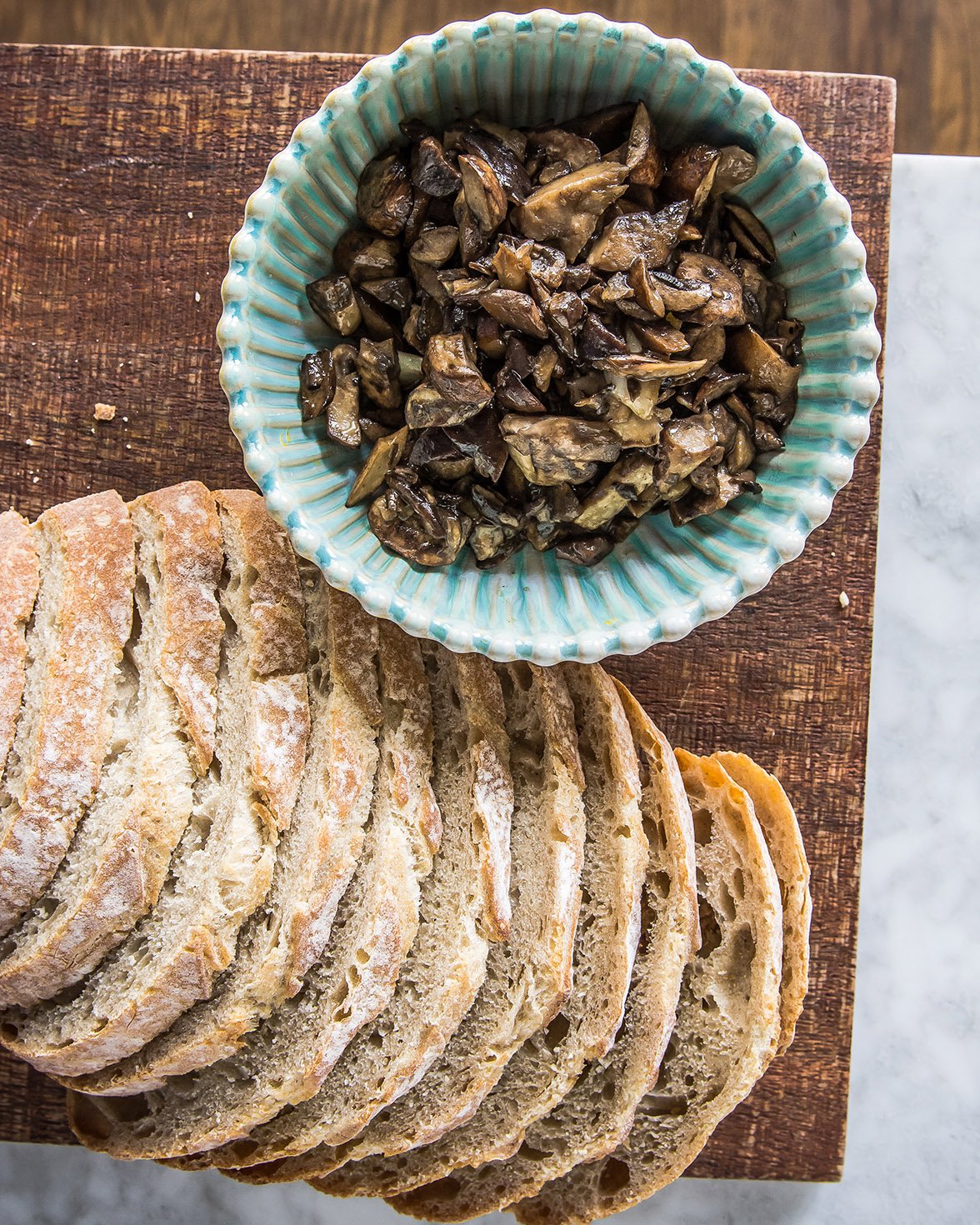 Third, for its pair-ability. Brie is a wine-pairing dream come true. Whether it's a dry red or chilled sparkling white, the flavors of brie blossom when paired with wine.
Of course the most basic of grilled cheese (butter, bread and cheese) can be built and greatly enjoyed. However, if you want up your grilled cheese game I have a plan for you:
Grilled Brie Cheese + Sautéed Mushrooms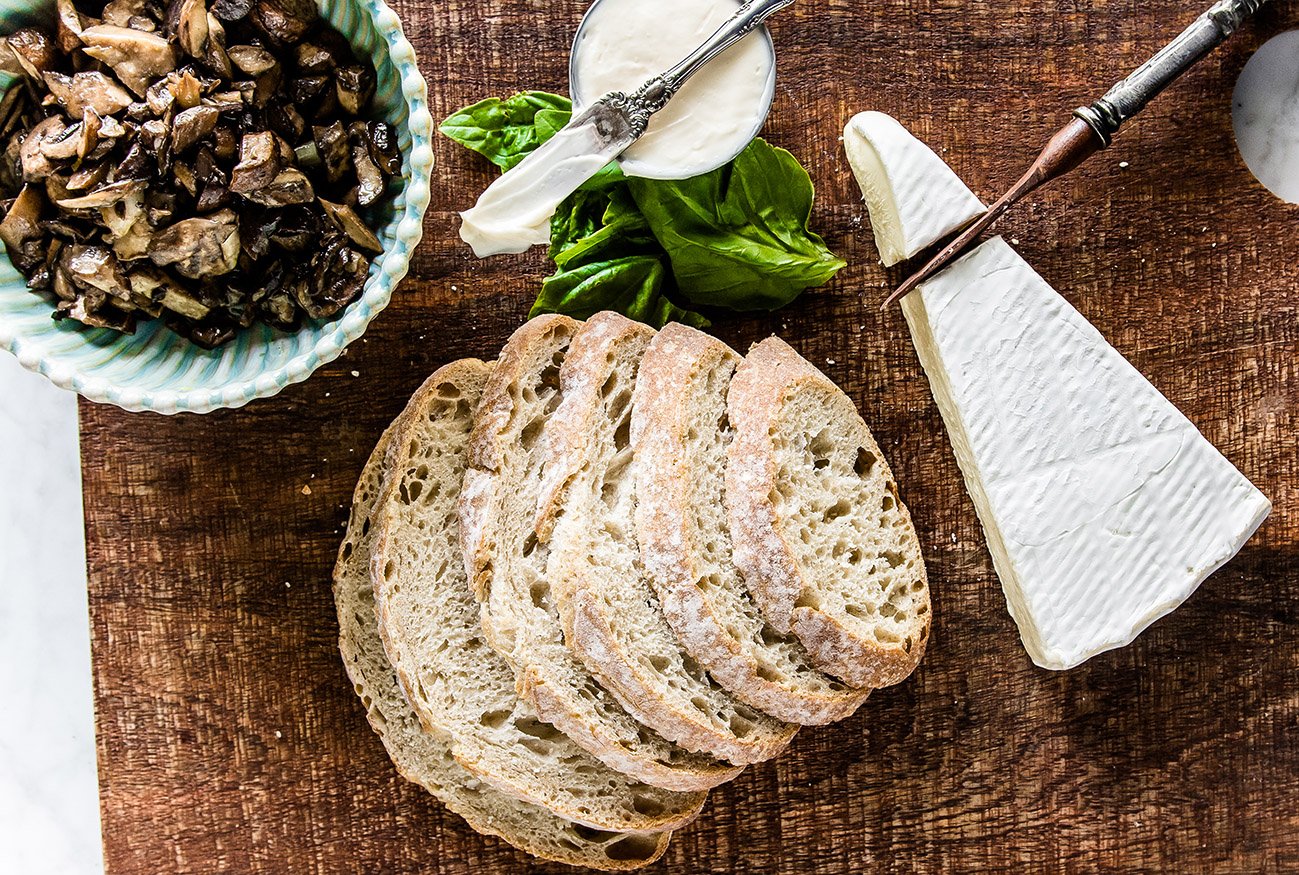 When I started making this sandwich I fell quickly head-over-heals. The sautéed mushrooms and brie combined with whole grain mustard and fresh basil felt like a Sunday afternoon dream come true. I couldn't stop making this sandwich.
I even had a chance to talk to my local Market Street Wine Steward, Emily, about what wine would pair best with this grilled cheese. Her first suggestion was a Bordeaux and specifically a bottle of Greysac Haut-Medoc. If you are looking for something chilled and sparkly, she suggested a straight brut, like Chandon.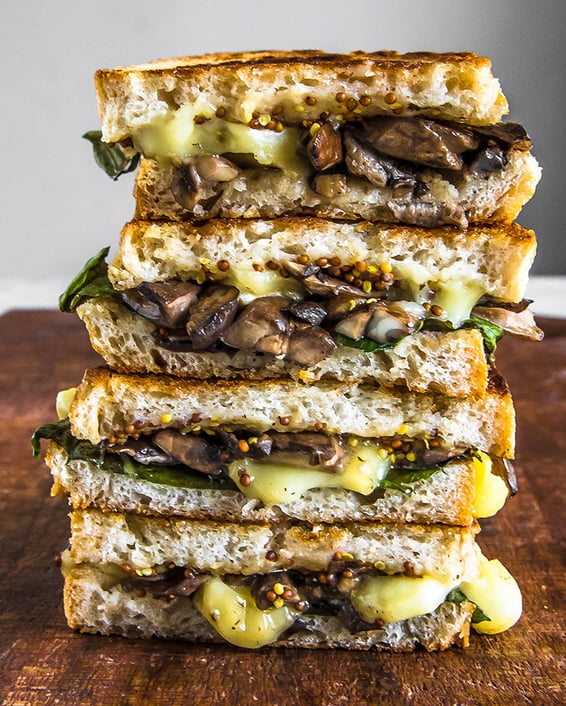 Now that you have a grilled cheese craving (I know I do!), be sure to act on it. April 12th is National Grilled Cheese Day and I couldn't think of a better, more delightful sandwich to make.
Grab all of these essential grilled cheese ingredients at Market Street today (in-store OR online!) and don't forget the Bordeaux. Cheers to grilled cheese!
---
Grilled Brie and Mushroom Sandwich
servings vary
Author note: The mayonnaise in this recipe is used to coat the exterior of the bread, not the interior. Mayonnaise is the perfect ingredient to promote browning on the outside of the grilled cheese sandwich.
2 tablespoons of extra-virgin olive oil
2 garlic cloves, crushed
1 1/2 cups of a variety of mushrooms (crimini, shiitake, portabello)
pinch ground ginger
1 teaspoon kosher salt
Market Street Bakery French Bread (or thick white bread), sliced
mayonnaise
whole grain mustard
brie, with the outer layer removed
fresh basil leaves, torn
unsalted butter
In a skillet, heat the extra-virgin olive oil and garlic over medium heat. Once the pan is hot and the garlic fragrant, add the mushrooms. Add the ginger and salt. Stir well to coat. Cook over medium heat until the mushrooms are softened, about 10 minutes. Stir occasionally. If the mushrooms begin to stick to the pan, add a splash or two of water to deglaze the pan. Remove the mushrooms from the heat.
Cut the brie into thin slices. Set aside.
Take one piece of bread. Smear a generous portion of mayonnaise on one side and a generous smear of whole grain mustard on the other side. With the mayonnaise side facing down, add a layer of brie on top of the mustard. Place a spoonful of mushrooms on top of the mushrooms. Top the mushrooms with the torn basil. Repeat this step until the amount of sandwiches desired is constructed. These sandwiches should be "open-faced" at this step. The top piece will be added later in the cooking process.
Meanwhile, in a cast iron skillet, melt a thin slice of butter over medium heat. Once the butter is melted, swirl the butter in the pan to evenly coat the skillet.
Once the pan is hot, move the opened-face sandwiches to the skillet (two to three pieces of bread at a time, depending on the size of the pan).
Add another layer of brie to top each sandwich on the skillet.
Take the second piece of bread and add a generous layer of mayonnaise to one side. Place this slice on top of the "open-faced" sandwich that is now cooking in the skillet. The mayonnaise side should be facing up. Repeat this step until all sandwiches are now topped with a slice of bread.
Continue to cook the sandwich until the bottom side is golden brown, about 5-8 minutes. Gently flip the sandwich and cook the remaining side until golden and the cheese is melted. Serve immediately.