Post and images by guest blogger, Rebecca White, of A Pleasant Little Kitchen.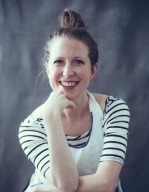 Visit her full blog or find out more about her here.
---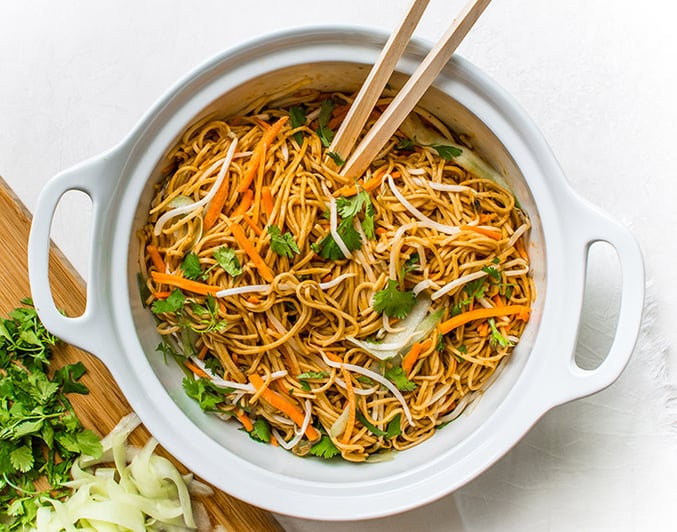 We all crave dinners that are crisp, flavorful and refreshing. After the hustle of the holidays and the ultra-filling (yet oh-so-delicious) winter meals, I crave a different M.O. for dinner. Cold Sesame Soba Salad is the perfect recipe to initiate this new year and new season of eating. The cook time is 10 minutes for the noodles and the prep time is about 5 minutes. Once the main ingredients are cooked the fridge does the rest of the work—marinating and chilling.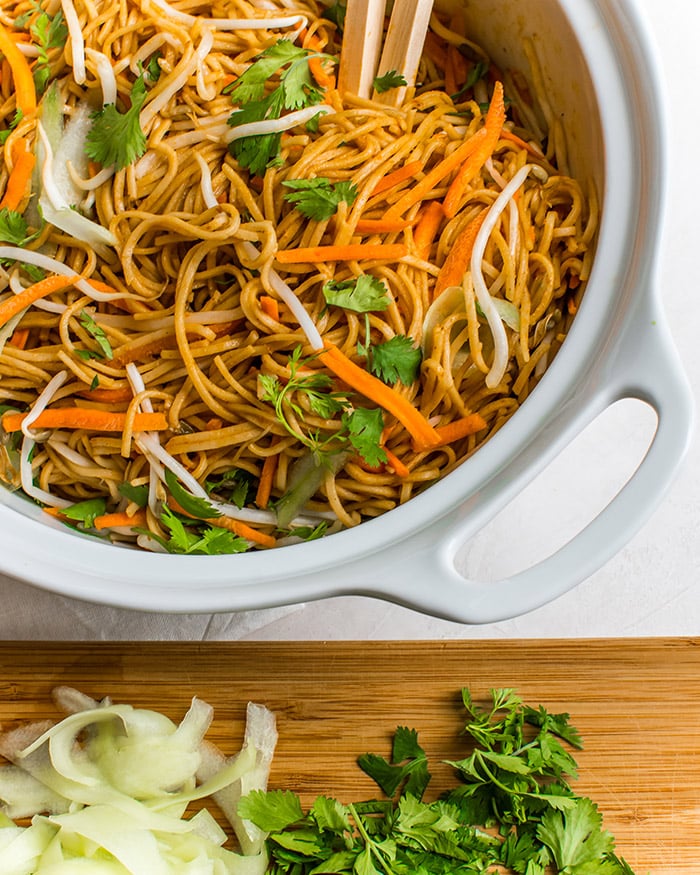 I adore this soba noodle salad not just because it's easy to prep, but because the flavors are a perfect combination of spicy and salty. This Asian-inspired meal is a great addition to the meal rotation, but it does require a few Asian ingredient staples like toasted sesame oil, mirin and chili-garlic sauce. If your pantry is not stocked, don't fear. Market Street's International aisle has all the ingredients you will need to make this cold and flavorful meal.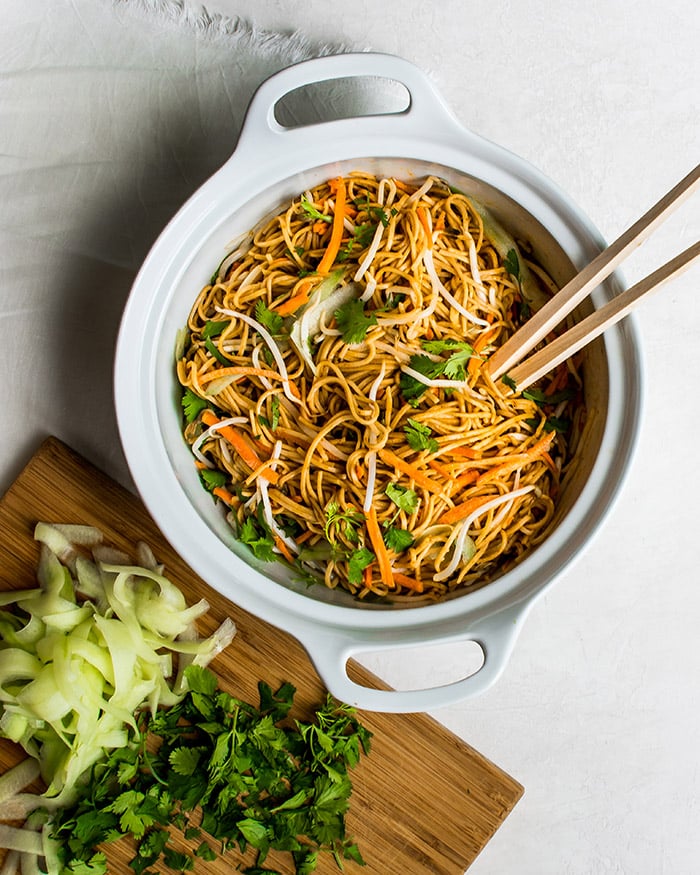 Not for sure what soba noodles are? I'll tell you! Soba noodles are Japanese buckwheat noodles that can be served hot or cold and surprise, they are also gluten-free! Market Street has these lovely noodles readily available in the International aisle next to all the condiments you will be needing for this meal. Not only does Cold Sesame Soba Salad have a combination of wonderful Asian flavors, there are an array of vegetables and herbs in this salad: cucumbers, carrots, bean sprouts and cilantro. Talk about a perfectly, delicious refreshing combination. If you're craving a little crunch, peanuts would also be an excellent addition.


It's a new year which also brings new refreshing energy on weeknight meals. Cold Sesame Soba Salad is the perfect recipe to start this year right.
---
Cold Sesame Soba Salad
Serves 8
Author note: Chili-garlic sauces vary in flavor and heat. Be sure to select a sauce that you like the flavor and heat. The sauce can easily overwhelm this salad if it is not used to taste. I used 3 tablespoons for the sauce I selected, yours may be different. If in doubt, start with a smaller amount of sauce and add gradually to taste.
1/2 cup soy sauce
1 tablespoon plus 1 teaspoon sesame oil
1 tablespoon mirin
juice of 2 limes
2-3 tablespoon chili-garlic hot sauce
1/2 teaspoon ground ginger
1 10-ounce package of soba noodles
1 1/2 cup mung bean sprouts
1 English cucumber, peeled and then thinly sliced with vegetable peeler
1 1/2 cups carrots, thinly sliced
1/2 cup cilantro plus more for topping, chopped
peanuts, optional topping
Combine soy sauce, sesame oil, chili-garlic sauce, lime juice and ground ginger in a small bowl. Whisk well to combine. Set aside.
Cook soba noodles according to the package, strain and run cold water over the noodles. Continue to strain until no water remains.
Place the soba noodles into a large bowl. Pour the soy sauce mixture over the noodles. Toss well to coat. Cover and place into the fridge to chill for at least 4 hours.
Once chilled, toss the noodles with bean sprouts, cucumbers, carrots and cilantro. Serve cold topped with lime wedges, cilantro and optional peanuts. Salt to taste.