Post and images by guest blogger, Rebecca White, of A Pleasant Little Kitchen.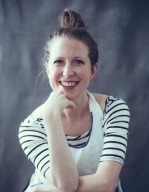 Visit her full blog or find out more about her here.
---
I love a good roast.
I'm not talking beef chuck or a whole chicken—even though those two are some of my favorite things to throw into the oven. Today, I'm referencing vegetables.
Veggies are incredibly easy to roast. A quick toss in olive oil and salt followed by high heat does wonders to develop flavors from the earth's produce.
One of the easiest green vegetables to roast is asparagus. I say easy because it takes only 10-15 minutes to thoroughly roast these tall friendly veg.
I'm also talking asparagus today because it's spring—and asparagus season is officially here. It's during the spring that you will not only acquire the best asparagus, but you also find well-priced asparagus.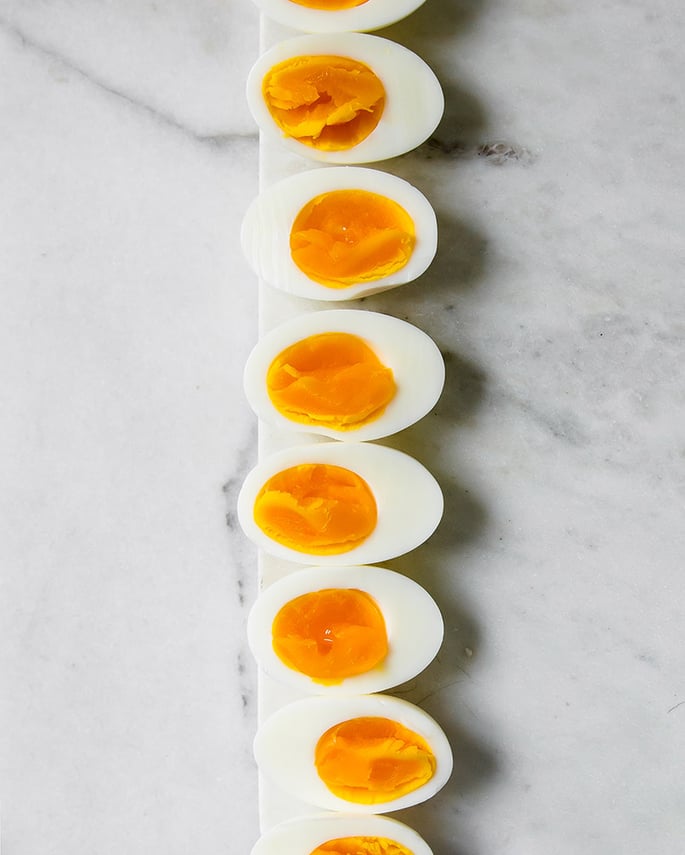 Market Street's produce section will help with all your asparagus cravings. Market Street always gets the season's finest produce first, which means I always know where to go.
This spring, I'm bringing to my table an asparagus focused meal: Roasted Asparagus with Soft Boiled Eggs and Quick Pickled Red Onions.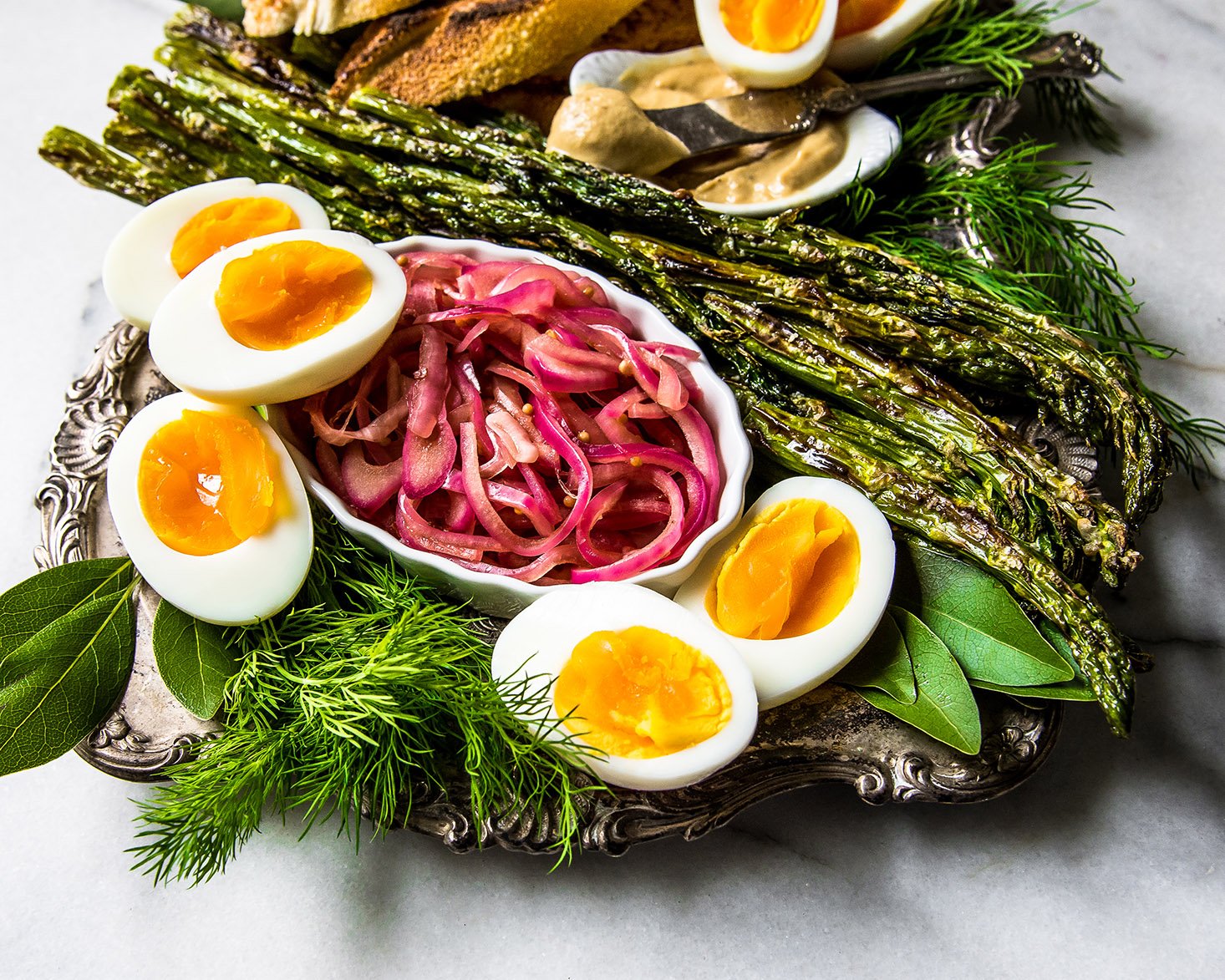 This meal comes together quickly (keep in mind the pickled red onions need to be made the day before!). While the asparagus are roasting, the eggs boil (9 minutes will do the trick!). Place all ingredients onto a platter with crusty bread from the Market Street bakery. A bit of Dijon and slices of gruyere tie it all together. Once served, let your diners go to town making asparagus egg toasts or enjoying individual pieces of the meal.
Here's to Market Street, spring and quick delicious meals!
---
Broiled Asparagus with Pickled Red Onions and Soft-Boiled Eggs
Author note: Be sure to make the pickled red onions the day before.
2 bundles asparagus, thick bottom stalk removed
2 tablespoons extra-virgin olive oil
1/2 teaspoon kosher salt
5-6 eggs
pickled red onions (see recipe below)
Dijon mustard
Manchego or gruyere cheese, cut into strips
French baguette, sliced and toasted
Heat the broiler to 550 degrees.
Place the asparagus on a foil lined sheet pan. Pour the olive oil and salt on top of the asparagus. Using tongs, turn the asparagus to coat.
Place the asparagus into the oven and broil, 6-10 minutes. Remove when asparagus have reached the desired doneness.
Meanwhile, bring a pan of water to boil. Place the eggs into the boiling water and boil for 9 minutes. Immediately remove the eggs and place into an ice bath. Cool for 4 minutes. Peel the eggs and slice in half.
Place the asparagus and boiled eggs onto a platter. Serve with pickled red onions, Manchego or gruyere cheese, Dijon and crusty bread.
For the Pickled Red Onions
1 cup white distilled vinegar
2 cups water
1 1/2 tablespoons kosher salt
1 teaspoon sugar
1 teaspoon red pepper flakes
3 garlic cloves, crushed
2 red onions, halved and sliced
Combine the vinegar, water, salt and sugar into a small saucepan. Cook over medium-low heat until the salt and sugar has dissolved.
Place the red pepper flakes, garlic cloves and red onions into a large canning jar. Pour the vinegar mixture over the onions and bring to room temperature. Seal with a lid and store in the fridge.