Post and images by guest blogger, Rebecca White, of A Pleasant Little Kitchen.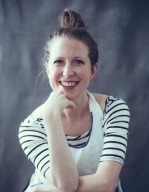 Visit her full blog or find out more about her here.
---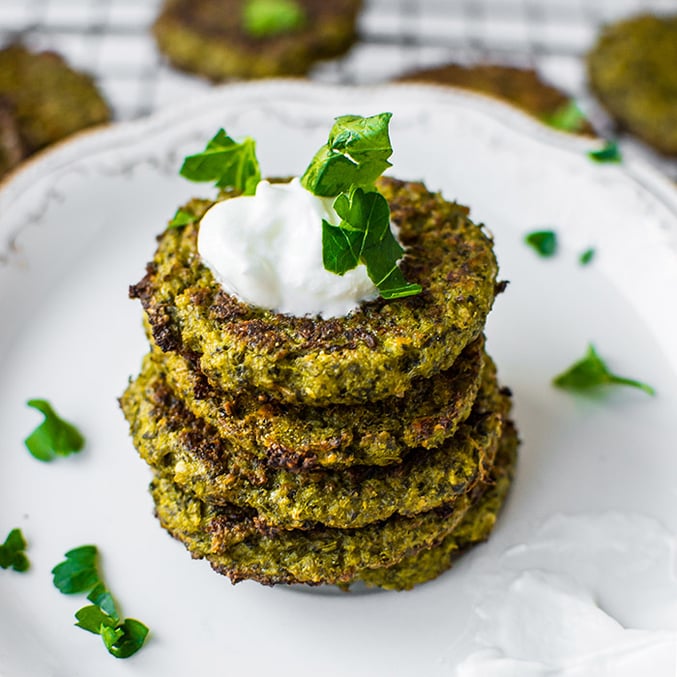 I have a long history with broccoli. I grew up eating it boiled multiples times a week. Strangely, I don't recall complaining. Broccoli seems to have always been a favorite veggie of mine.
However, these days when I prepare broccoli it's roasted and tossed with a variety of oils (from olive, to coconut to sesame) and spices. If it's not roasted, I enjoy boiling it and then pureeing it with garlic into a creamy soup. Just thinking about it gives me green tinted dreams.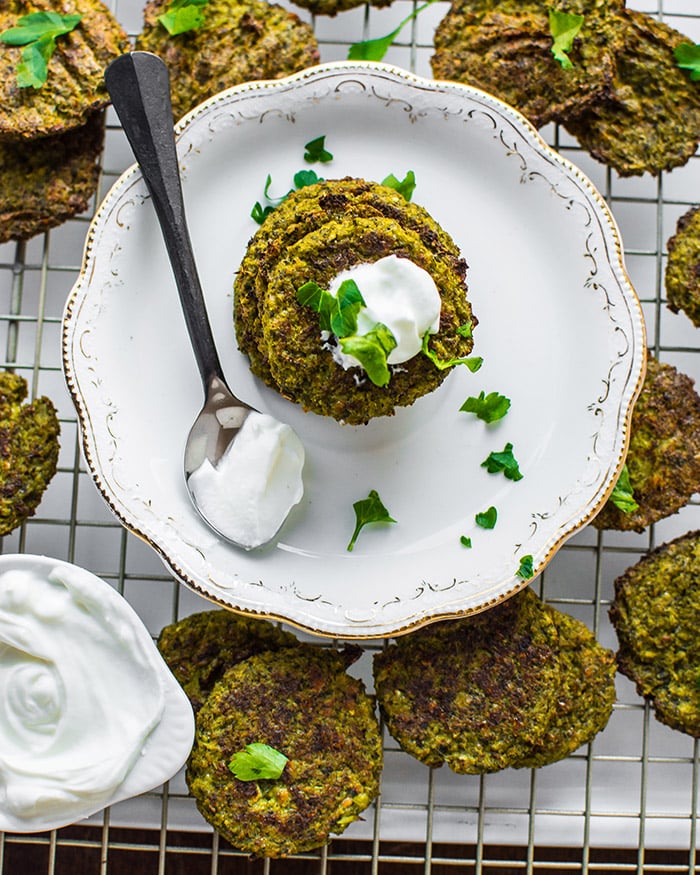 My children (and even my husband at times) don't share the excitement for broccoli that I have, but I'm okay with that.
Recently, I have thought on other ways to serve broccoli to jazz things up a bit. One being broccoli fritters. Baked Broccoli and Spinach Fritters are easy, salty and the perfect way to serve up this green delight.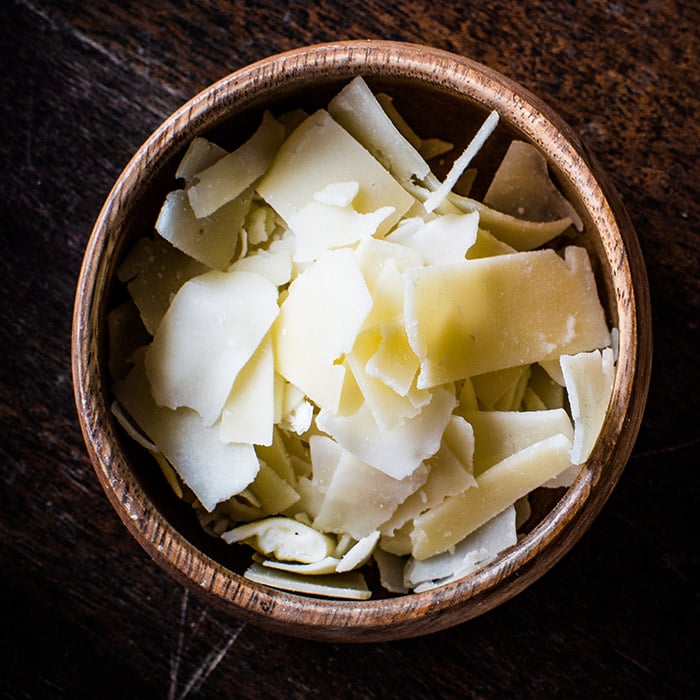 Market Street's fabulous produce department has two types of broccoli to choose from: broccoli OR broccolini (baby broccoli). Both taste the same, but broccolini tends to take less time to cook and is a thinner variety of the vegetable. Feel free to use either in this recipe. The goal is to thoroughly cook whichever variety you choose to use.
Also, if you're not into grating your own parmesan cheese, Market Street has a few pre-grated brands of cheese to choose from, one of my favorite is Sartori!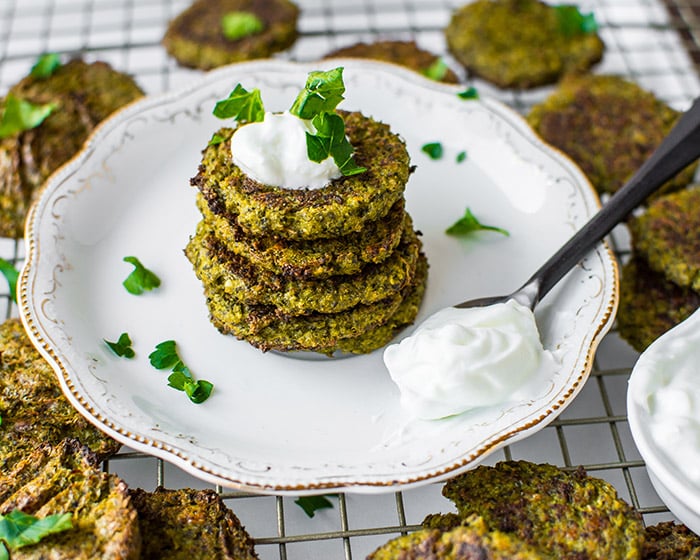 A quick blitz in the food processor makes the fritter process easy. I scoop out the mixture with an ice cream scoop and then flatten the broccoli ball mixture with the palm of my hand. Once the fritters are made into the oven they go!
This January, bring a bit of green into your life with Baked Broccoli and Spinach Fritters. Oh! Don't forget to grab Greek yogurt to dip these green discs in; it's the cherry on top for these baked veggie bites.
---
Baked Broccoli and Spinach Fritters
Servings vary
12-ounce bag broccoli florets
2 cups raw spinach, slightly packed
1/4 teaspoon kosher salt
1 tablespoon dijon mustard
2 tablespoons flour
1/2 cup grated parmesan cheese
1 1/2 cups panko bread crumbs
1/2 onion, rough chopped
1 garlic clove, halved
1 egg
zest of 2 lemons
Greek yogurt, for dipping (optional)
canola oil spray
fresh parsley, chopped, for topping (optional)
Heat the oven to 425 degrees.
Place the spinach in the food processor, then add the remaining ingredients (except for the broccoli and egg).
Boil the broccoli in the pan of water for 3 minutes (or until easily pierced with a fork), remove the broccoli from the pan and let drip dry for a few minutes. Place the cooked broccoli into the food processor and blitz.
While the food processor is blending, add the egg. Continue to blend until all ingredients are well pulsed and resemble a paste-like consistency.
Line a baking sheet with foil and spray with canola oil. Scoop the broccoli mixture out with a small ice-cream scoop (or spoon) and place onto the baking sheet. Gently press down the mixture into a thin, round patty (I use the inside of my hand or a small spatula). Remember, the thicker the patty the longer the cook time.
Place into the oven and bake for 15 minutes. Remove the pan from the oven and gently flip the fritters over. Place back into the oven and bake 10-15 minutes or until the fritters are nicely browned.
Remove from the oven and place the fritters onto a cooling rack. Let cool for 5 minutes. Top with fresh parsley and serve warm with a side of Greek yogurt.