Post and images by guest blogger, Rebecca White, of A Pleasant Little Kitchen.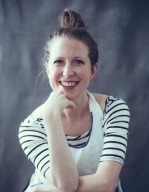 Visit her full blog or find out more about her here.
---

A seasoned Texan will tell you that methods for cooling down during the summer can vary from day to day.
Some days a margarita and chips and salsa will do the trick. Others, a swimming pool and popsicle combo is a must. Then there are days that being indoors with the blinds pulled is truly the only way to beat the heat.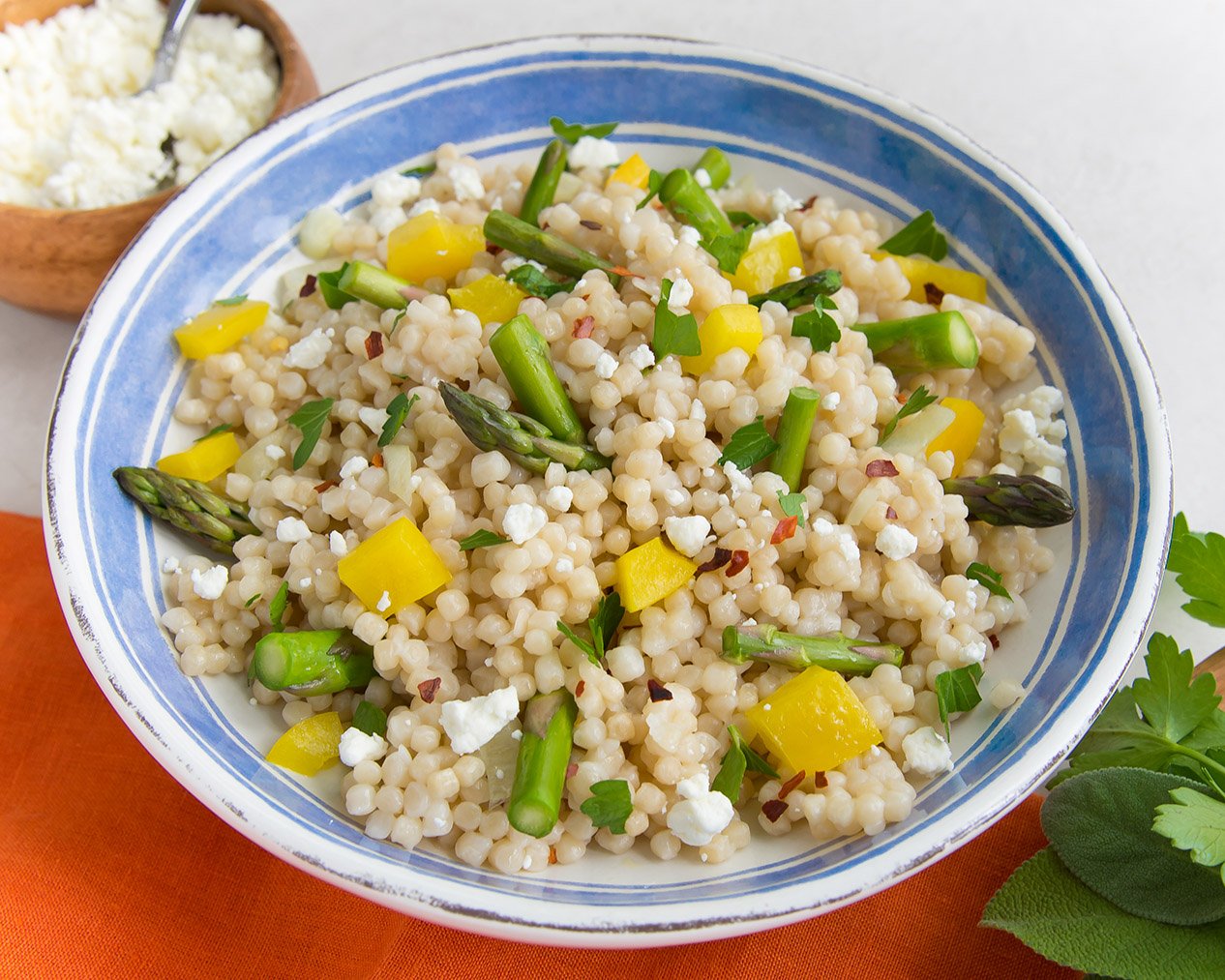 Texas gets hot, but that doesn't mean we don't know how to embrace it!
This summer add a chilled salad to the cool-down routine. Asparagus, Bell Pepper and Goat Cheese Couscous Salad is a colorful, flavorful and COLD dish that is perfect for an afternoon lunch or an evening side dish.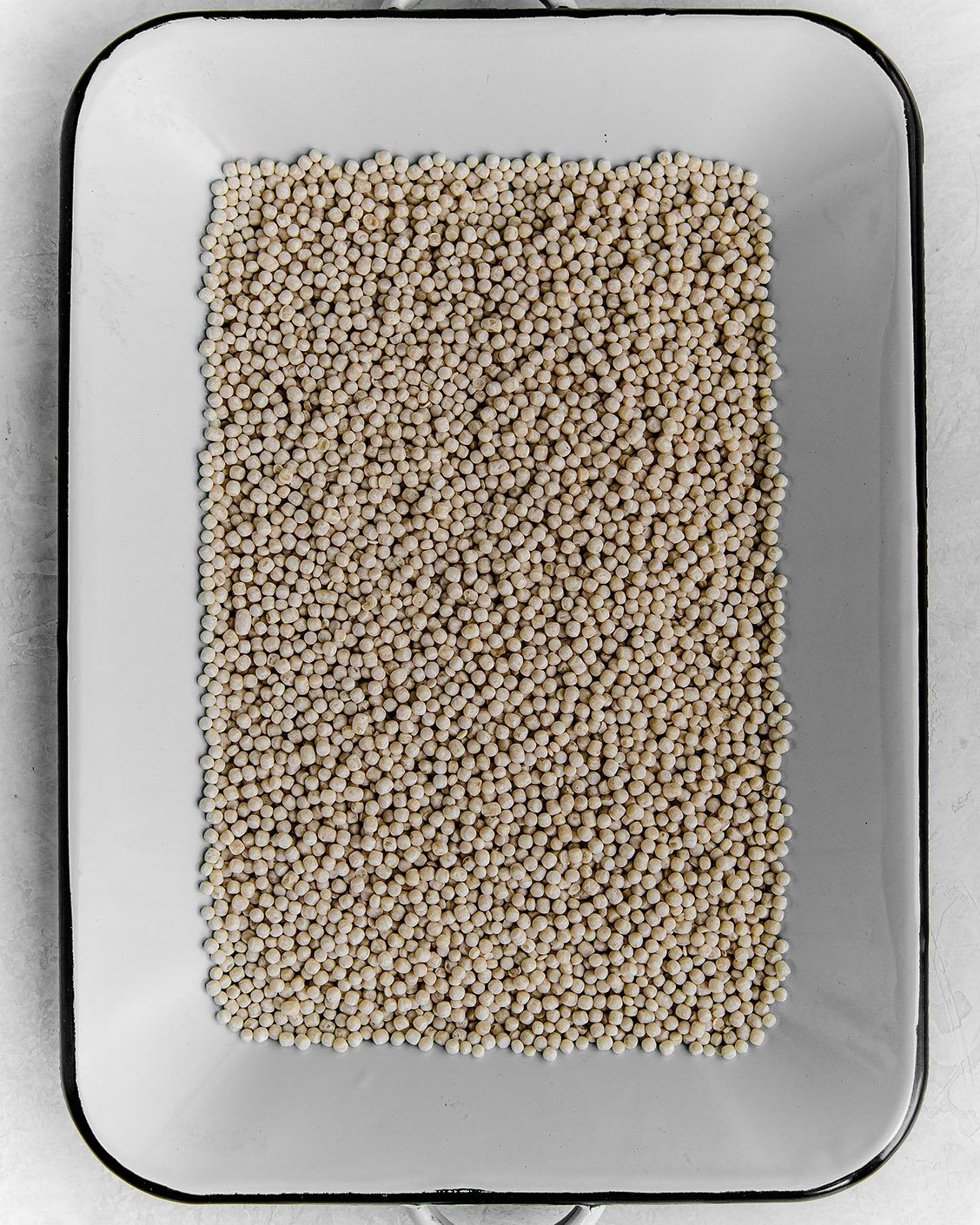 One of my favorite ingredients in this salad is the couscous. For this recipe, I have chosen to use Pearl couscous. Larger in size than the traditional couscous, pearl couscous adds a bit of heartiness to the salad, like a cold pasta salad, while not weighing it down.
Market Street has an ample supply of couscous, but for this particular dish, the pearl shape (also known as Israeli) is necessary. It's unique size and texture is what helps to make this salad such a standout.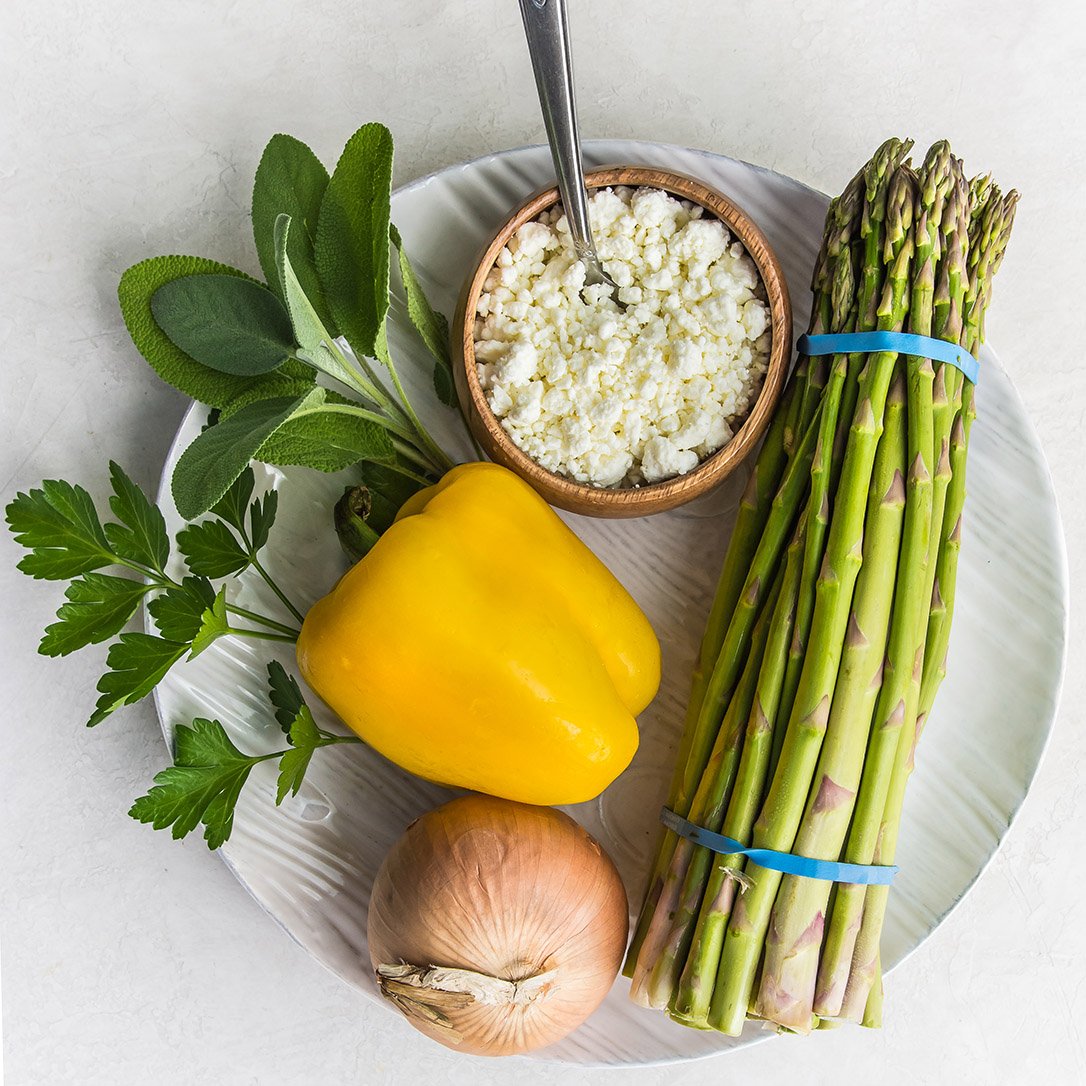 Another favorite ingredient in this salad is the goat cheese. Tart and creamy, this delicious cheese is the cherry on top! While browsing Market Street's cheese department (my favorite spot in the store!) wander over to the soft cheese section. Here you will find a variety of soft cheeses and some delicious goat cheese.
If you don't know which one to choose, ask the cheese monger, they want to help! They are equipped to lead you in the best cheese direction, another reason why I love shopping at my local Market Street.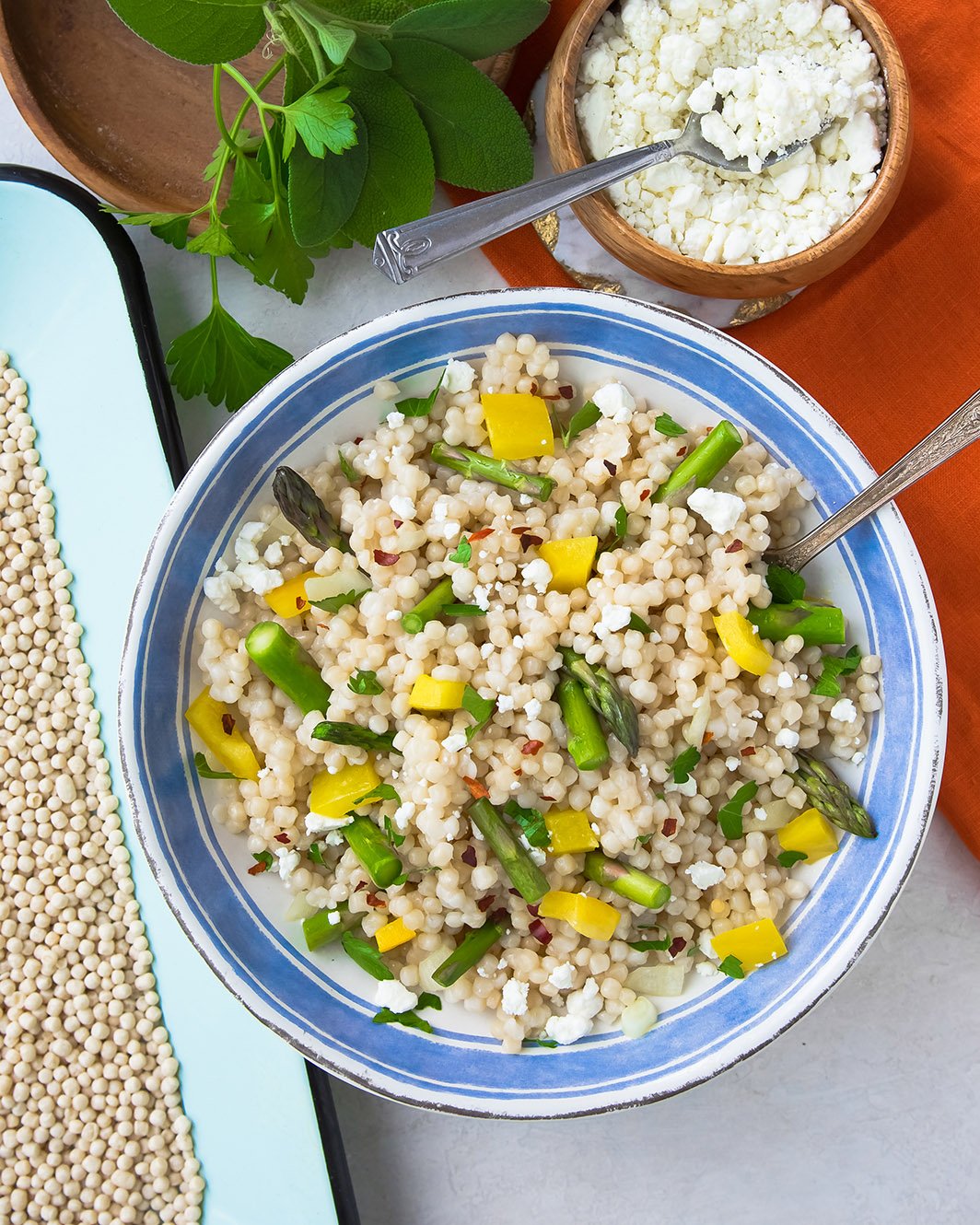 If you find yourself hot this summer, take a stroll through Market Street's the nicely air-conditioned aisles and grab the ingredients needed to make Asparagus, Bell Pepper and Goat Cheese Couscous Salad. You won't regret either decision.
---
Asparagus and Goat Cheese Pearl Couscous Salad
Serves 4-6
Author note: The cook time for the asparagus will vary depending on its size.
2 tablespoons plus 1 teaspoon extra-virgin olive oil
1 red bell pepper, seeded and diced
1/2 cup yellow onion, diced
1 bunch of asparagus (woody end removed), cut into bite sized pieces
3/4 teaspoon kosher salt
1 cup uncooked Pearl Couscous
2 teaspoons red wine vinegar
1/2 cup crumbled goat cheese
1/2 cup fresh basil, chopped
1/2 teaspoon red pepper flakes
Add the 2 tablespoons of olive oil into a skillet and warm over medium heat. Add the bell pepper and onion and cook for 5 minutes.
Add the asparagus and 1/4 teaspoon of salt to the bell pepper. Continue to cook for an additional 4 minutes (or until the asparagus is tender, but not soft). Remove from the heat and cool.
Meanwhile, warm a saucepan of 1 1/2 cups of water over high heat. Bring to a boil. Add the 1 teaspoon olive oil, 1/2 teaspoon salt to the water and the couscous. Bring to a simmer and cover. Once cooked (about 10-12 minutes) stir in the red wine vinegar.
Pour the couscous onto a sheet pan. Let the couscous cool to room temperature, about 20 minutes.
Combine the couscous and the vegetables. Place into the fridge and chill for 4 hours or overnight.
Before service, add the goat cheese, red pepper flakes and basil into the bowl. Toss to combine and serve chilled. Add additional basil, goat cheese and salt to taste.